SMF LEH 108 19 | ₹ 50,000 | White threadwork mint lehenga with matching floral threadwork dupatta and blouse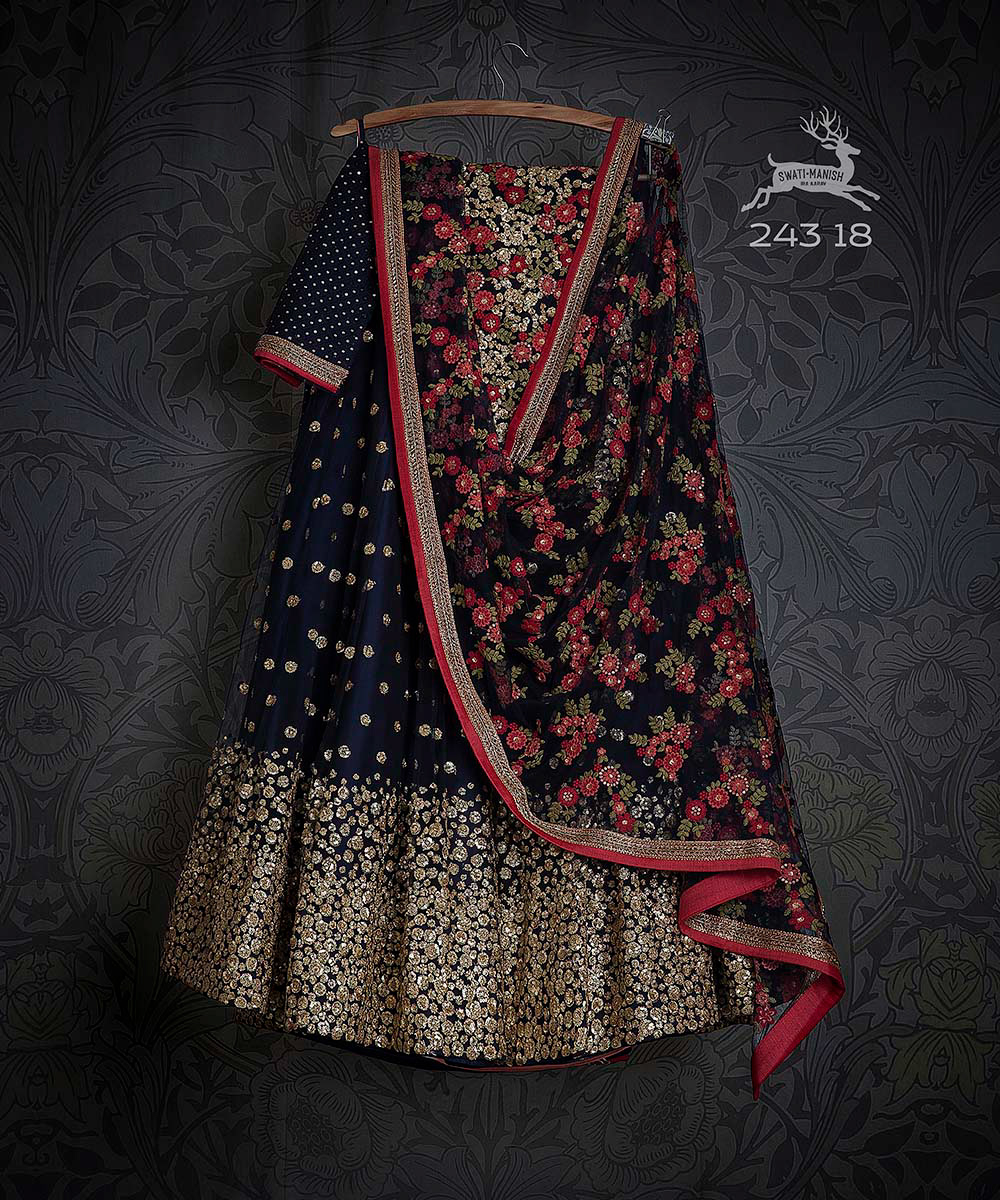 SMF LEH 243 18 | ₹ 50,000 | midnight blue sequin lehengas with flora threadwork and sequin dupatta and floral thread and sequin blouse (3 pieces available)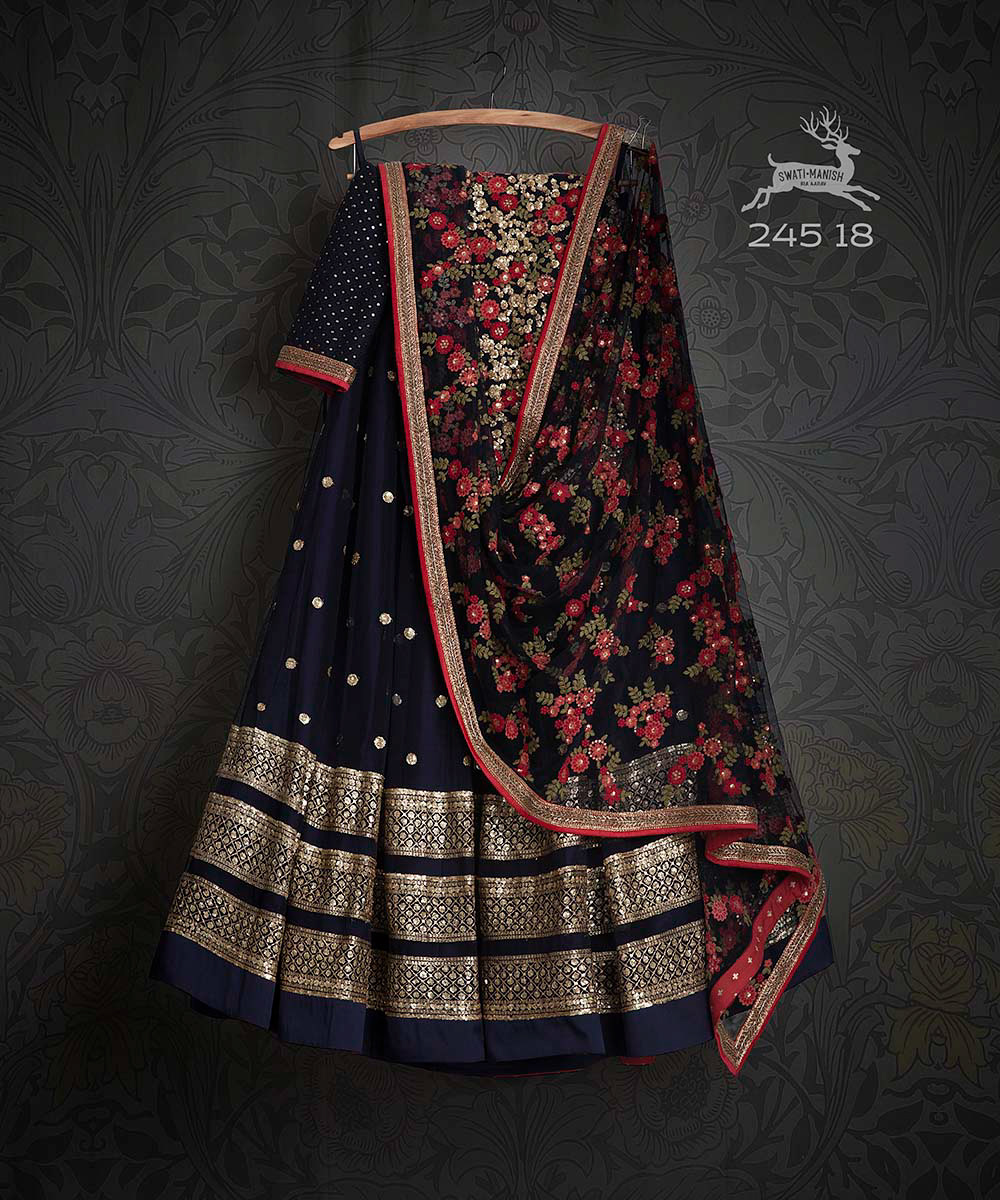 SMF LEH 245 18 | ₹ 50,000 | midnight blue sequin lehengas with flora threadwork and sequin dupatta and floral thread and sequin blouse (2 sold 4 available)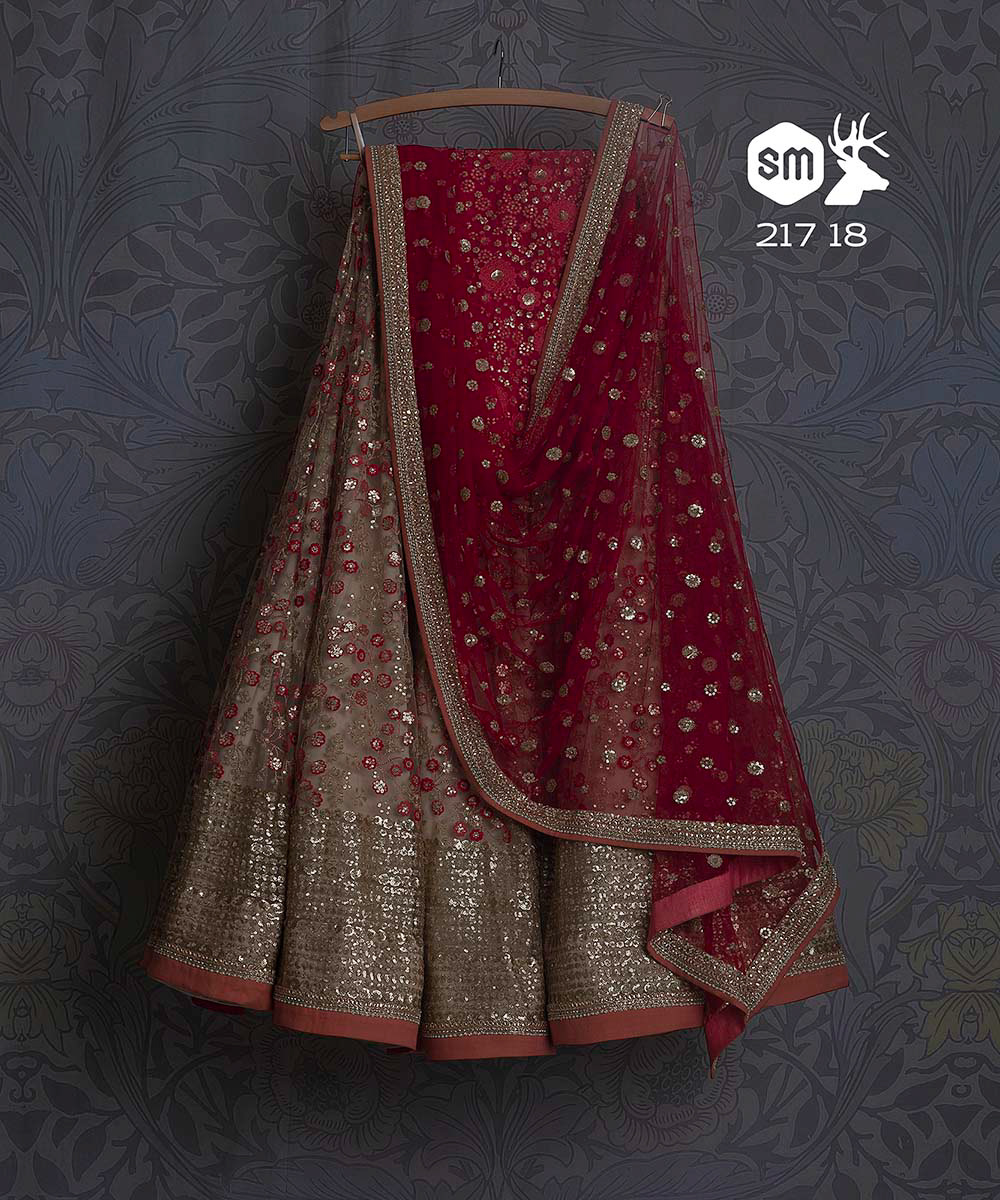 SMF LEH 217 18 | ₹ 52,000 | Sepia thread sequin Lehenga with red sequin dupatta and coral red blouse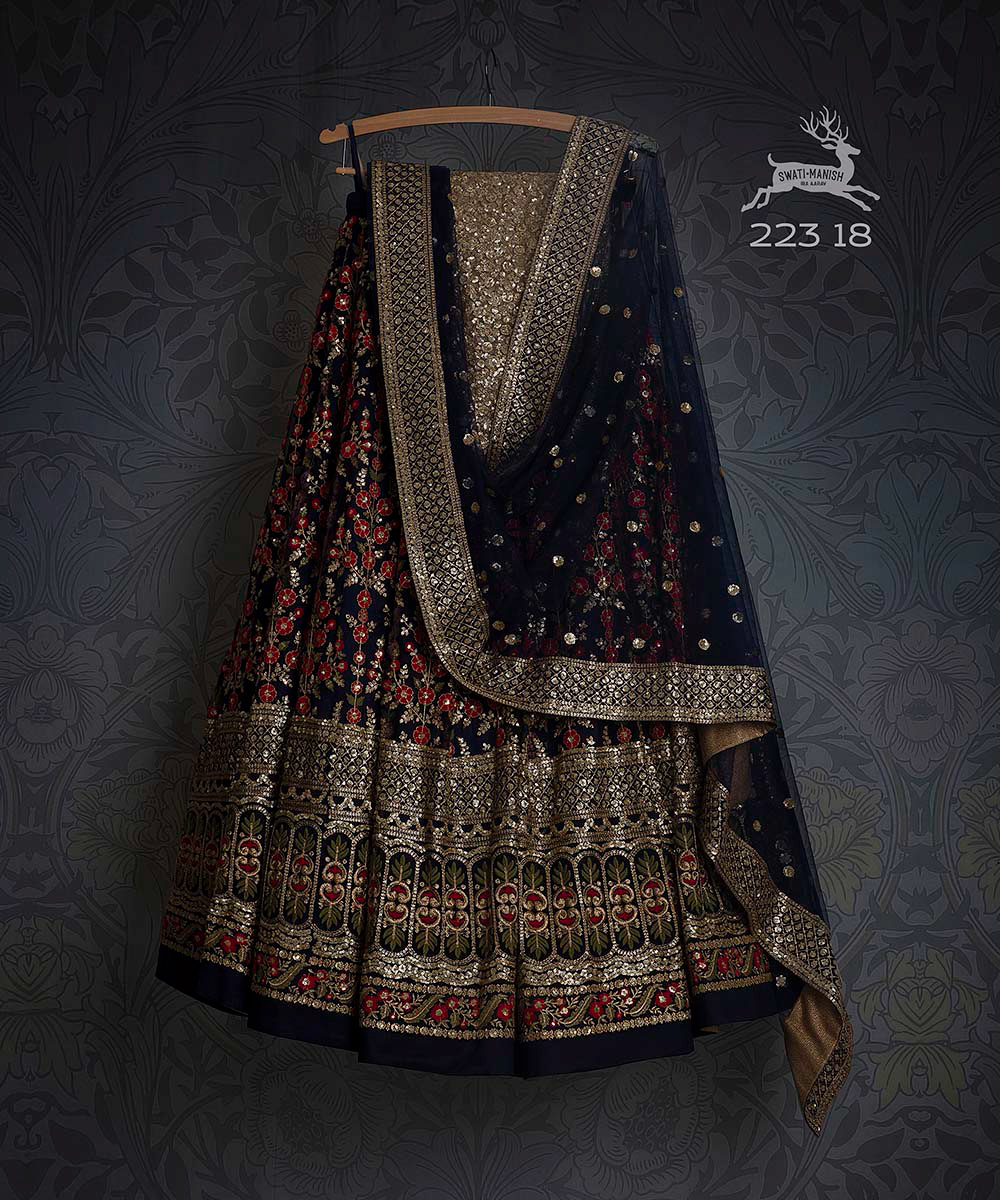 SMF LEH 223 18 | ₹ 52,000 | Deep blue sequin thread work Lehengas with matching sequin dupatta and gold sequin blouse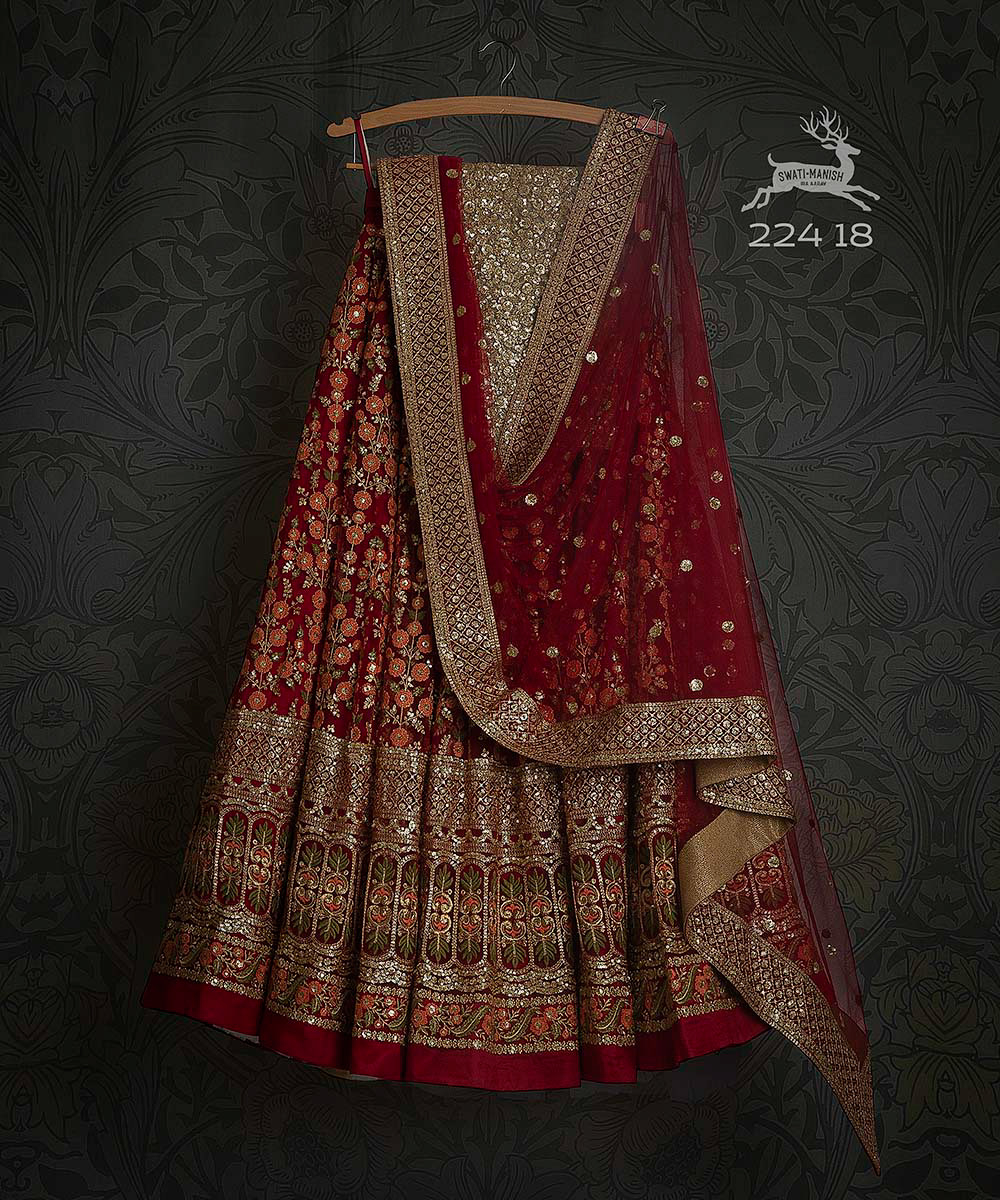 SMF LEH 224 18 | ₹ 52,000 | Marron sequin thread work Lehengas with matching sequin dupatta and gold sequin blouse (1 sold - 3 available)
SMF LEH 239 18 | ₹ 52,500 | Fern green floral thread work sequin Lehengas with cherry pink sequin dupatta and baby pink thread work sequin blouse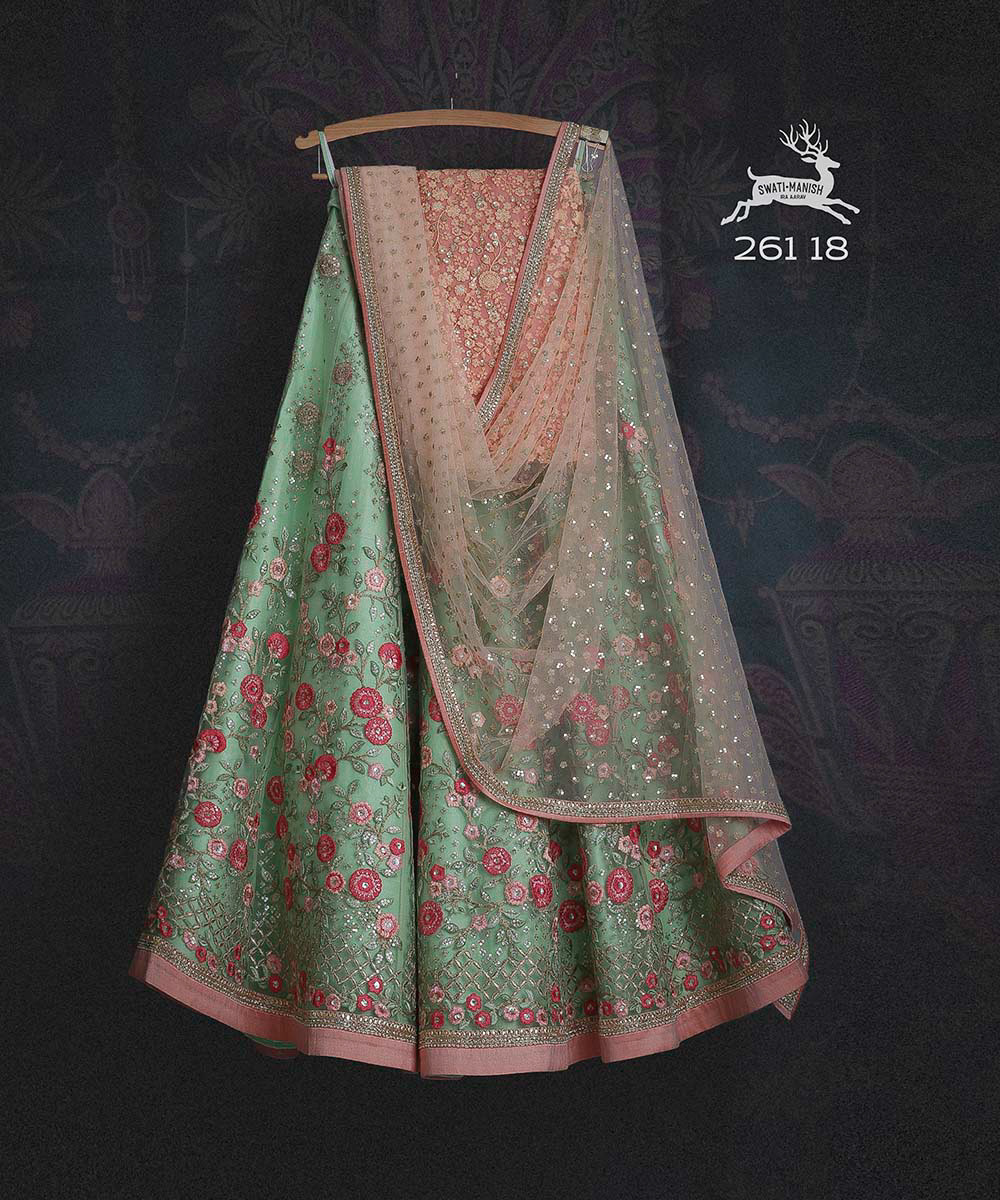 SMF LEH 261 18 | ₹ 52,500 | Mint green threadwork sequin floral lehenga with soft peach sequin dupatta and matching floral threadwork blouse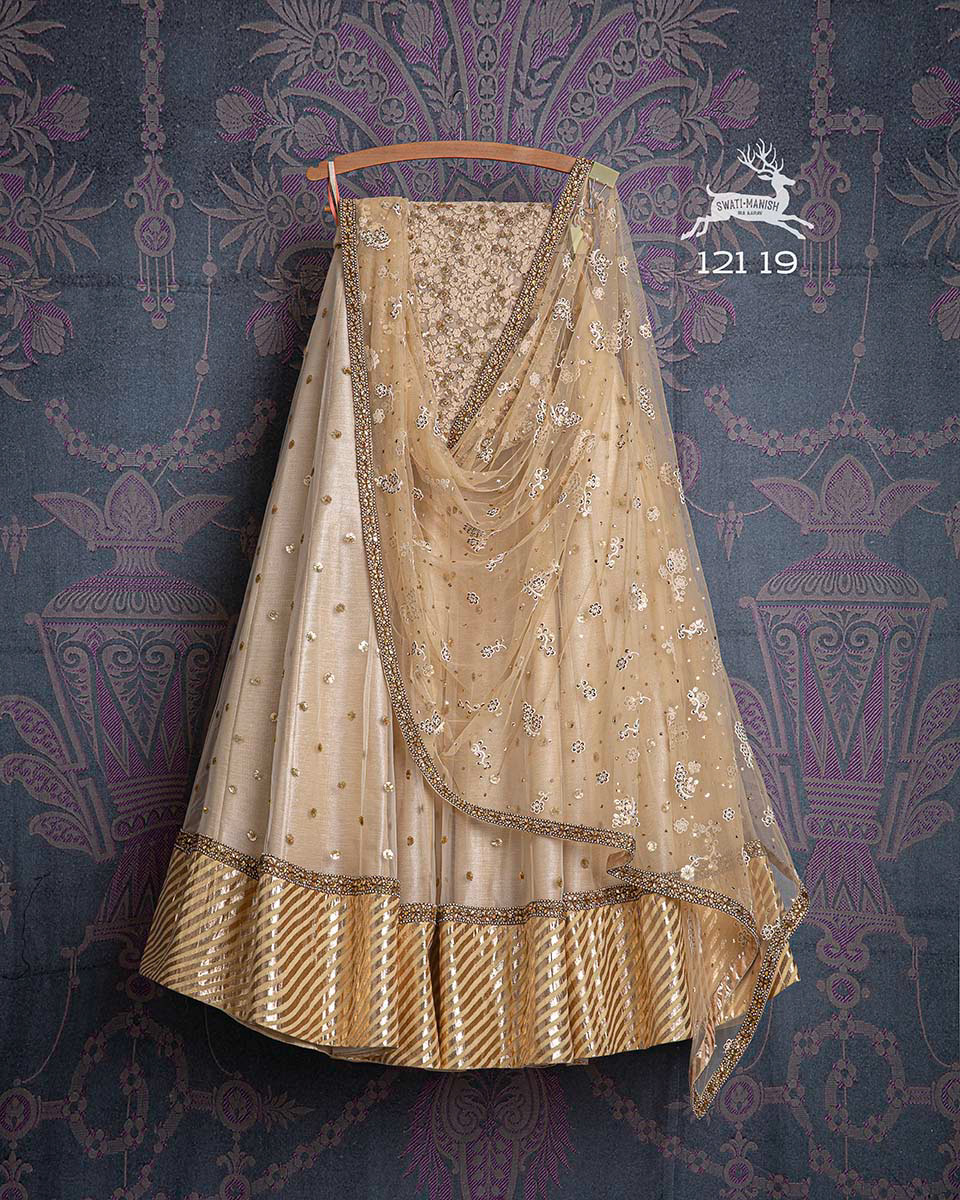 SMF LEH 121 19 | ₹ 54,000 | Ivory sequin Lehenga with beige threadwork sequin dupatta and matching blouse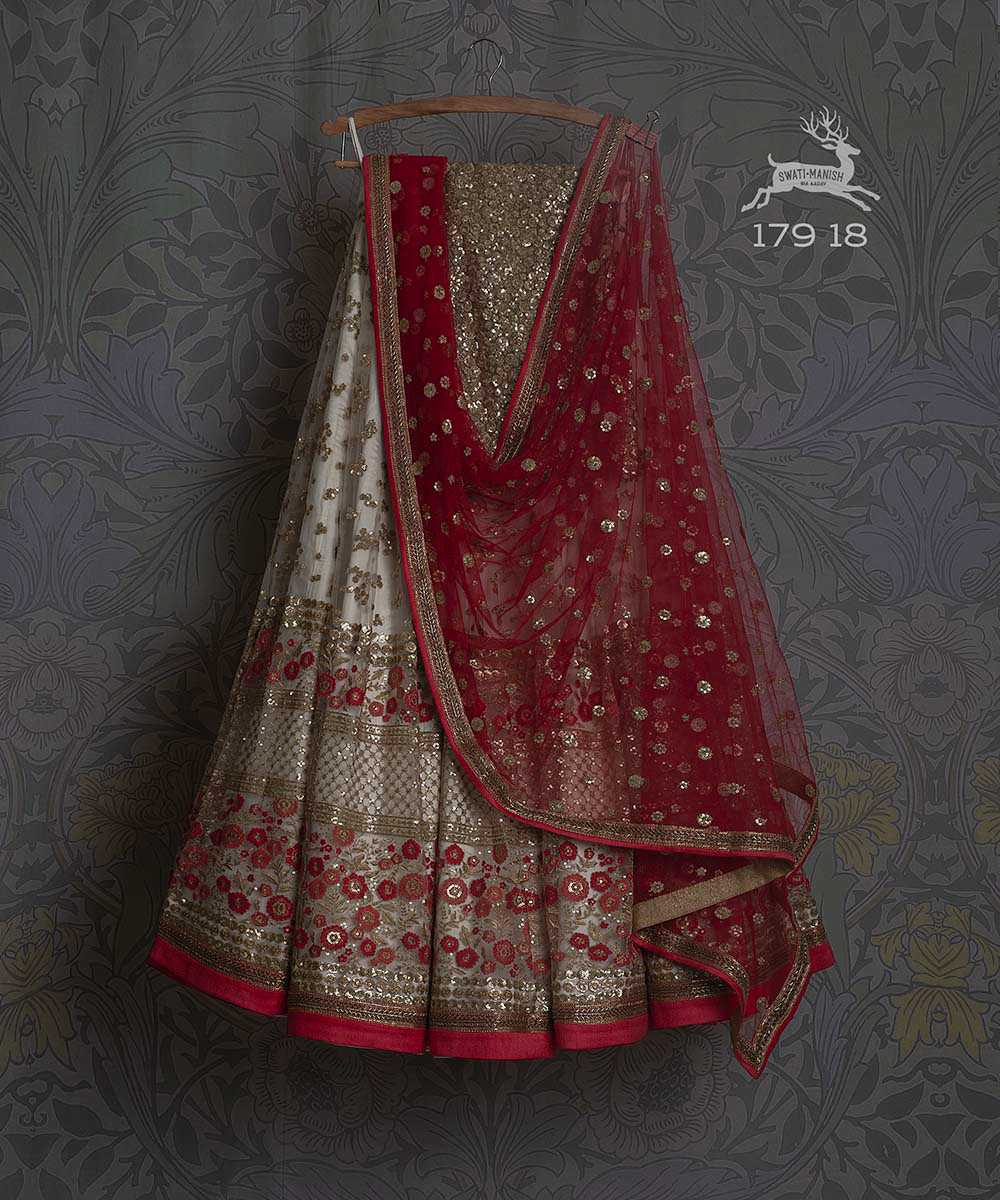 SMF LEH 179 18 | ₹ 54,000 | Off white net floral sequin Lehenga with red net sequin dupatta and gold sequin blouse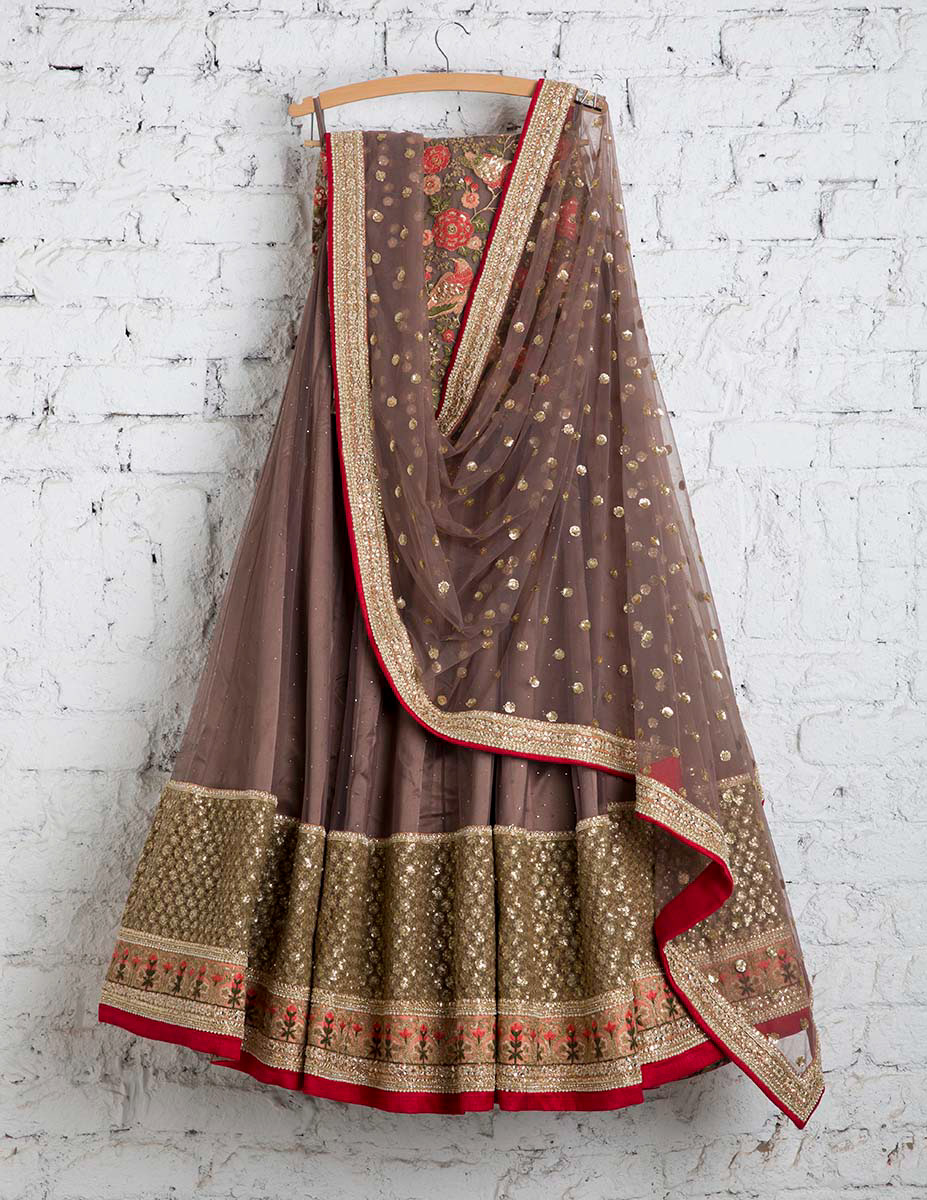 SMF LEH 175 17 | ₹ 55,000 | Warm grey lehenga and dupatta with threadwork blouse
SMF LEH 176 18 | ₹ 55,000 | Warm pink badla lehenga with sea green sequin dupatta and pink threadwork and sequin blouse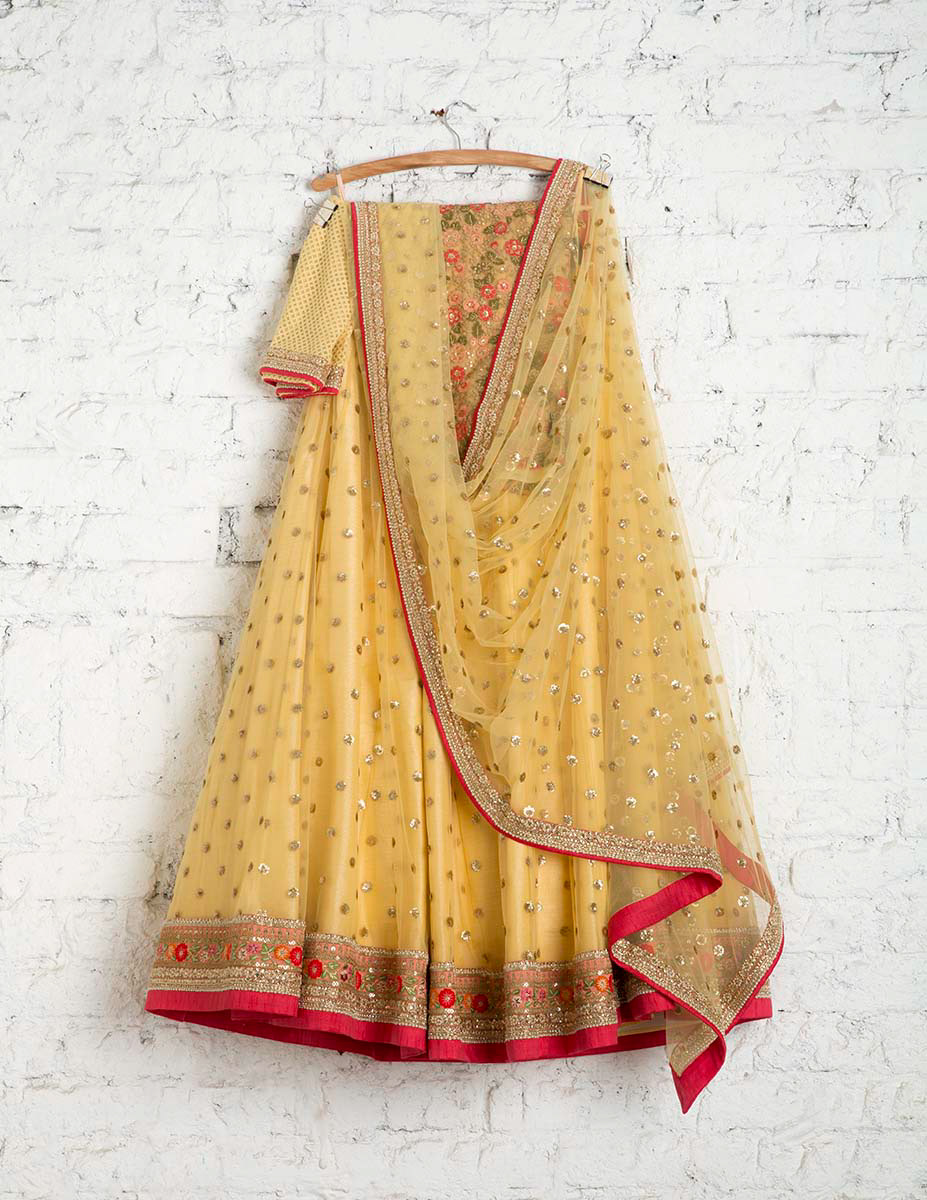 SMF LEH 206 17 | ₹ 57,000 | Soft sunshine lehenga with sequin dupatta and floral threadwork blouse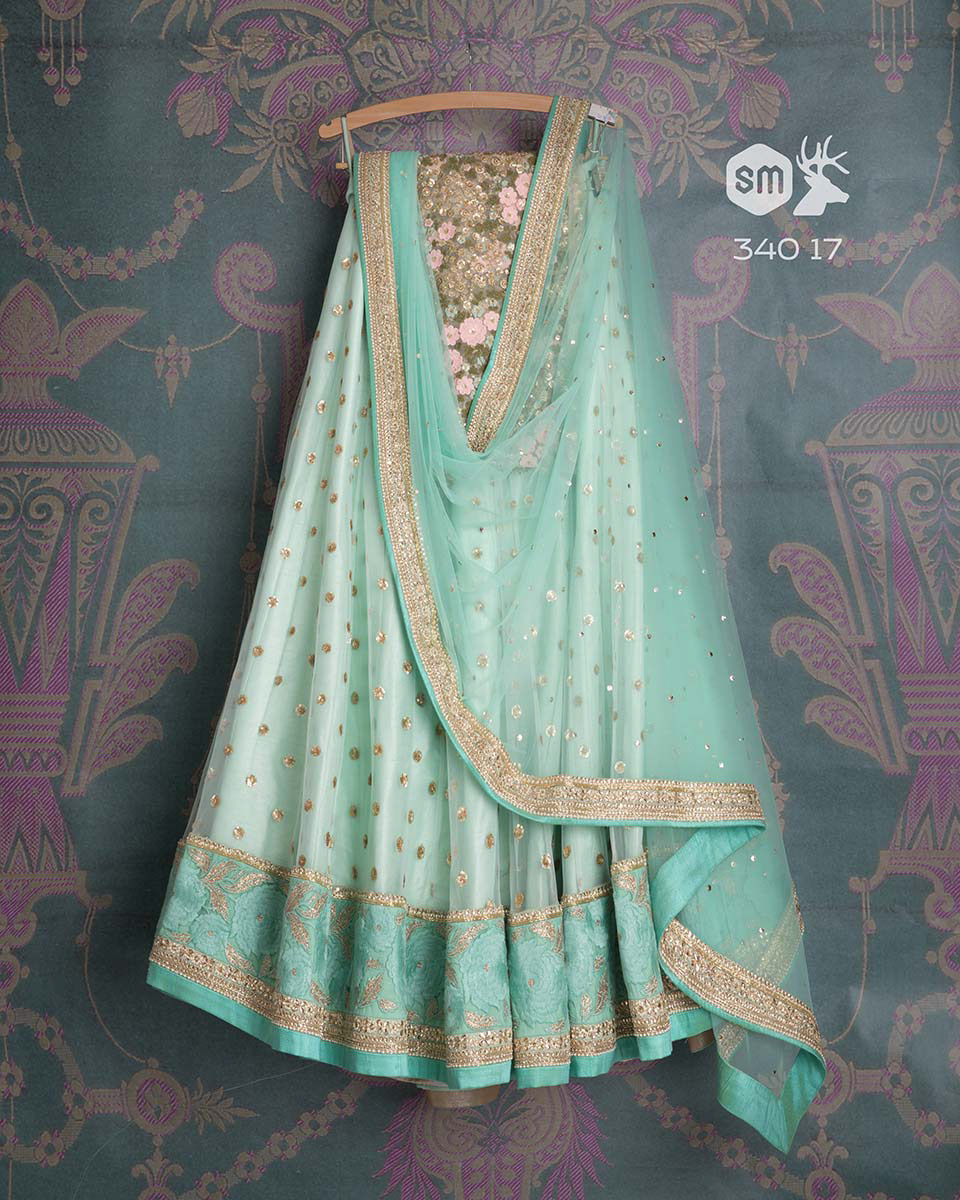 SMF LEH 340 17 I ₹ 57,000 | Ice blue sequin lehenga with matching badla dupatta and floral threadwork sequin blouse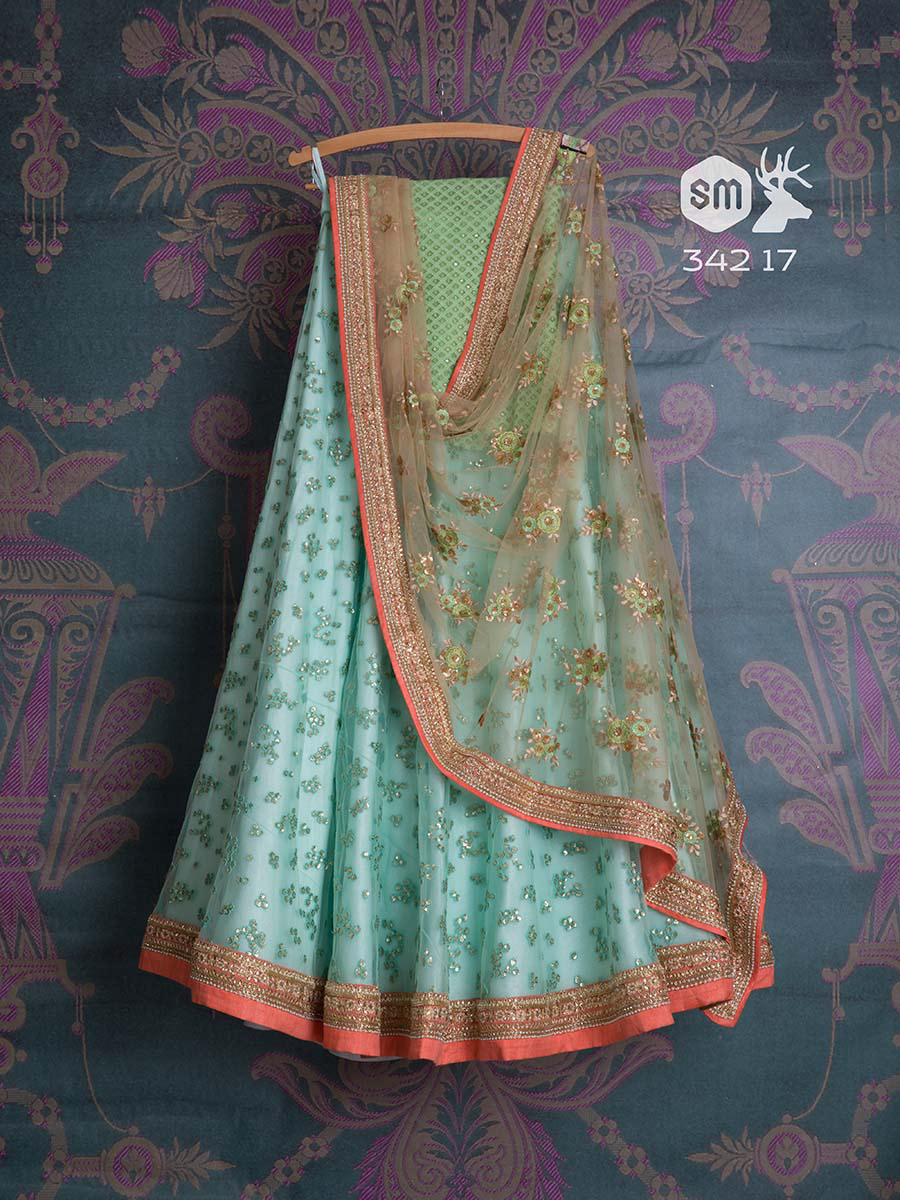 SMF LEH 342 17 | ₹ 57,000 | Ocean blue sequin embroidered lehenga and green embriodred dupatta and teal blouse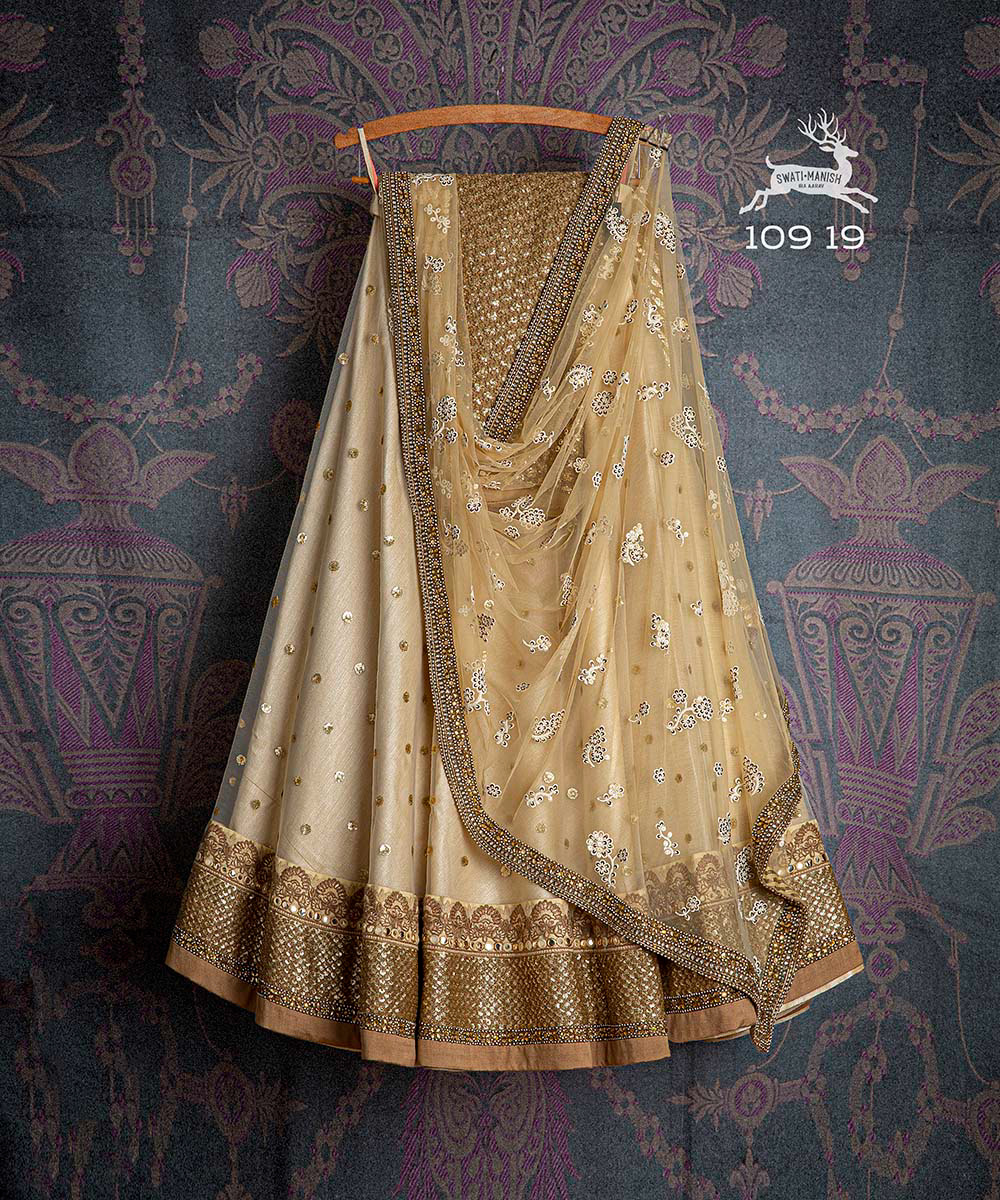 58 SMF LEH 109 19 | ₹ 58,000 | Ivory sequin Lehenga with gold thread work sequin dupatta and antique thread work sequin blouse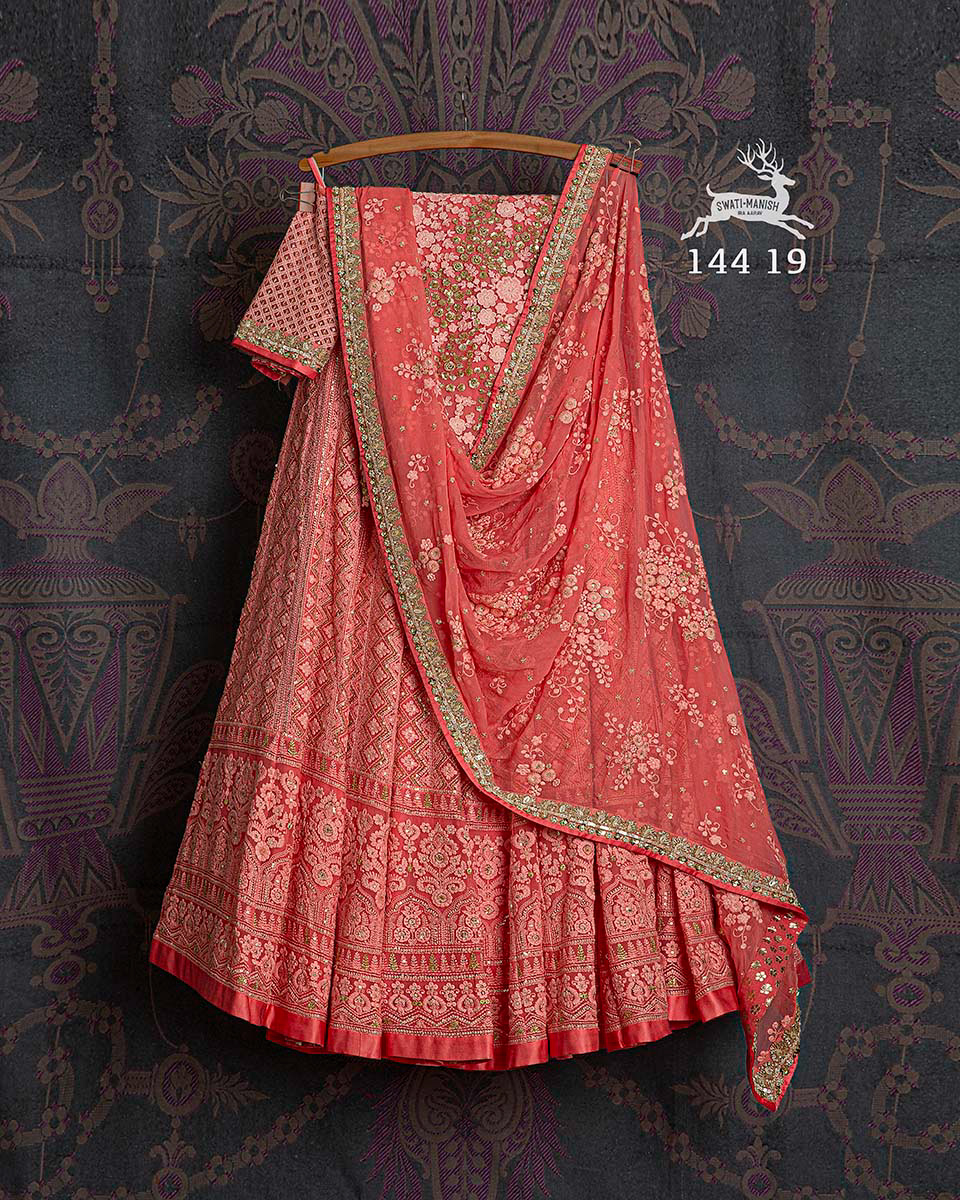 SMF LEH 144 19 | ₹ 58,000 | Coral pink threadwork sequin georgette Lehenga with matching dupatta and blouse (2 pieces available)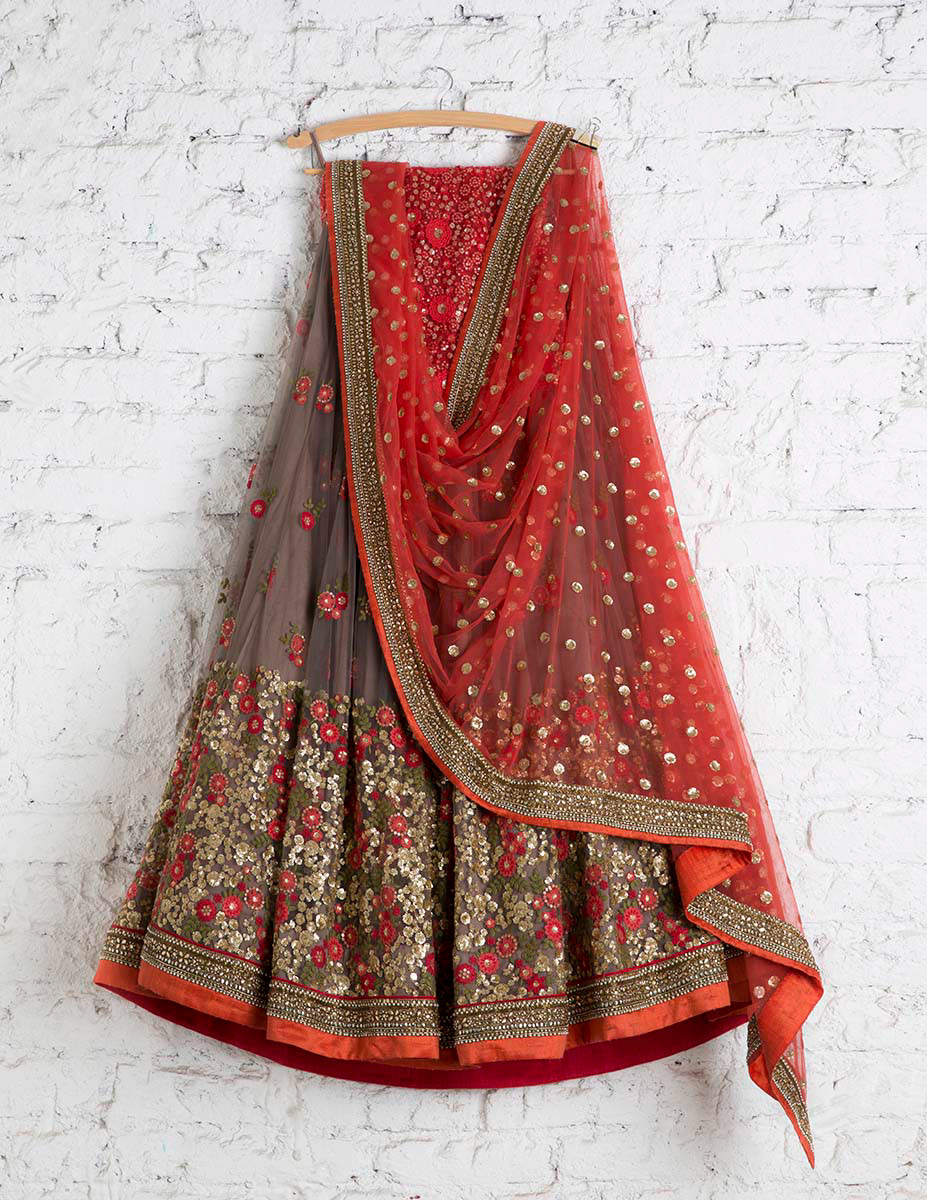 SMF LEH 156 17 | ₹ 58,000 | Mauve grey heavy daman lehenga with burnt orange sequin dupatta and coral threadwork sequin blouse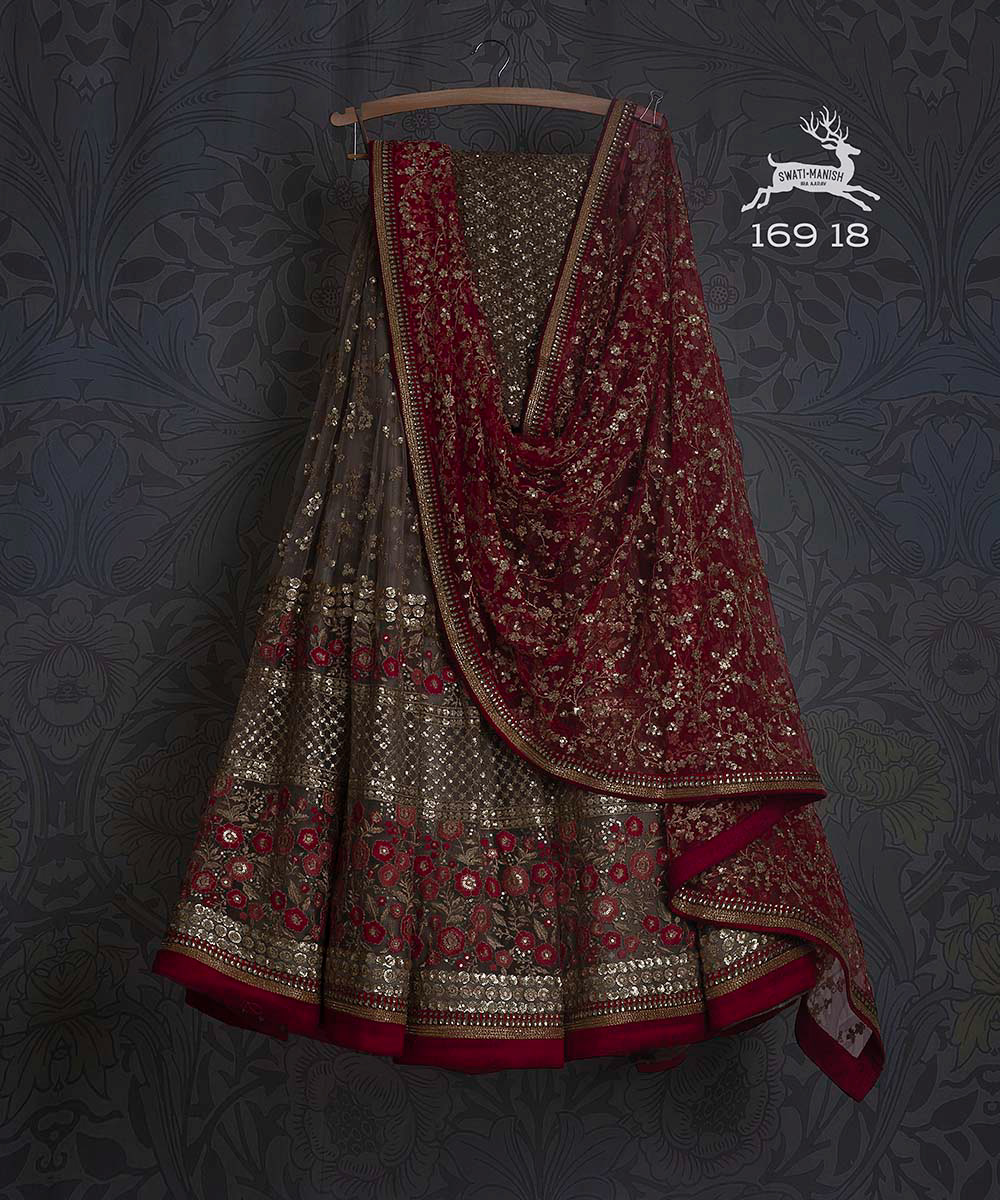 SMF LEH 169 18 | ₹ 58,000 | Grey threadwork sequin Lehenga with red gold threadwork sequin dupatta and red antique threadwork sequin blouse
SMF LEH 223 17 I ₹ 59,000 | Vanilla sequin lehenga with matching sequin dupatta and floral threadwork blouse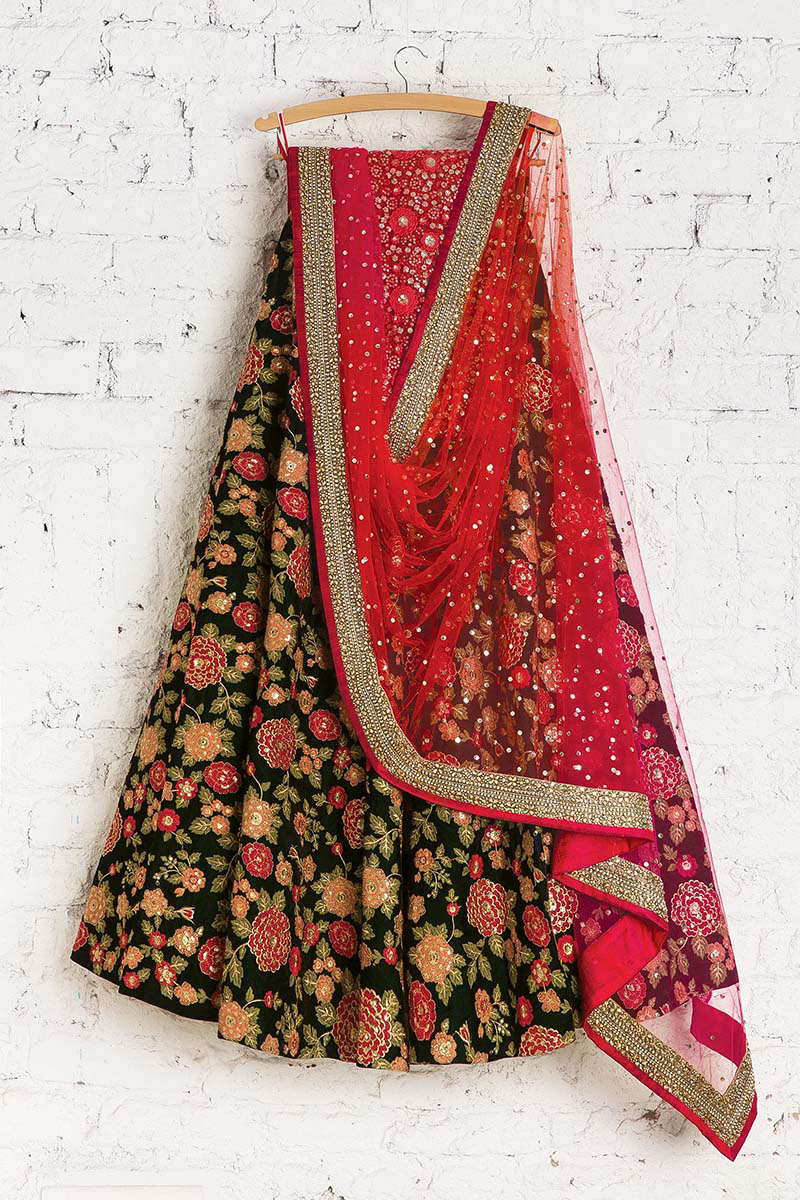 SMF LEH 239 17 I ₹ 59,000 | Bottle green floral lehenga with shocking red shaded dupatta and coral floral threadwork blouse
SMF LEH 254 18 | ₹ 59,000 | Navy blue lehenga with bright red sequin dupatta and red sequin blouse

The Lehengas are made in size 38" (waist) and 45"  (length). It will be tailored to fit. Flair 4/5 meters
Blouse piece: 1.25 meters, price inclusive of blouse stitching. The availability of extra fabric is limited and will incur an additional cost. The maximum length of the blouse can be 17" with a maximum of 11" sleeve length.
Please visit the store for a closer view or book an appointment for Video call on +91 97698 84264
Delivery: We deliver worldwide. We need 3 weeks for alteration and blouse stitching, 1 week for shipping. Shipping cost is in addition to the price of Lehenga and will vary by package weight and address.
Return policy: We do not do returns or exchanges after the order has been placed.
Payment: Alteration and stitching starts after full payment is received. Payment via Bank Transfer
Alteration and fitting: Any further alteration/changes post the agreed measurement and pattern will be Chargeable.
Prices are fixed.