Flat 20% off all lehengas in this post!
The Lehengas are made in size 38" (waist) and 45" (length). Will be tailored to fit. Flair 4/5 meters. Cancan not included, available at additional cost.
Blouse piece: 1.25 meters, price inclusive of blouse stitching. Availability of extra fabric is limited and will incur an additional cost. The maximum length of the blouse can be 17" with a maximum of 11" sleeve length.
Please visit the store for a closer view. FaceTime/Duo/WhatsApp Video call on +91 97698 84264, Skype on 'SwatiManish'
Delivery: We deliver worldwide. We need 3 weeks for alteration and blouse stitching, 1 week for shipping. Shipping cost is in addition to the price of lehenga and will vary by package weight and address.
Payment: Alteration and stitching starts after full payment is received. Payment within India via Cash, Cheque, Credit card, PayZapp or Bank Transfer. International Payment via Bank Transfer
Any further alteration/changes post the agreed measurement and pattern will be Chargeable.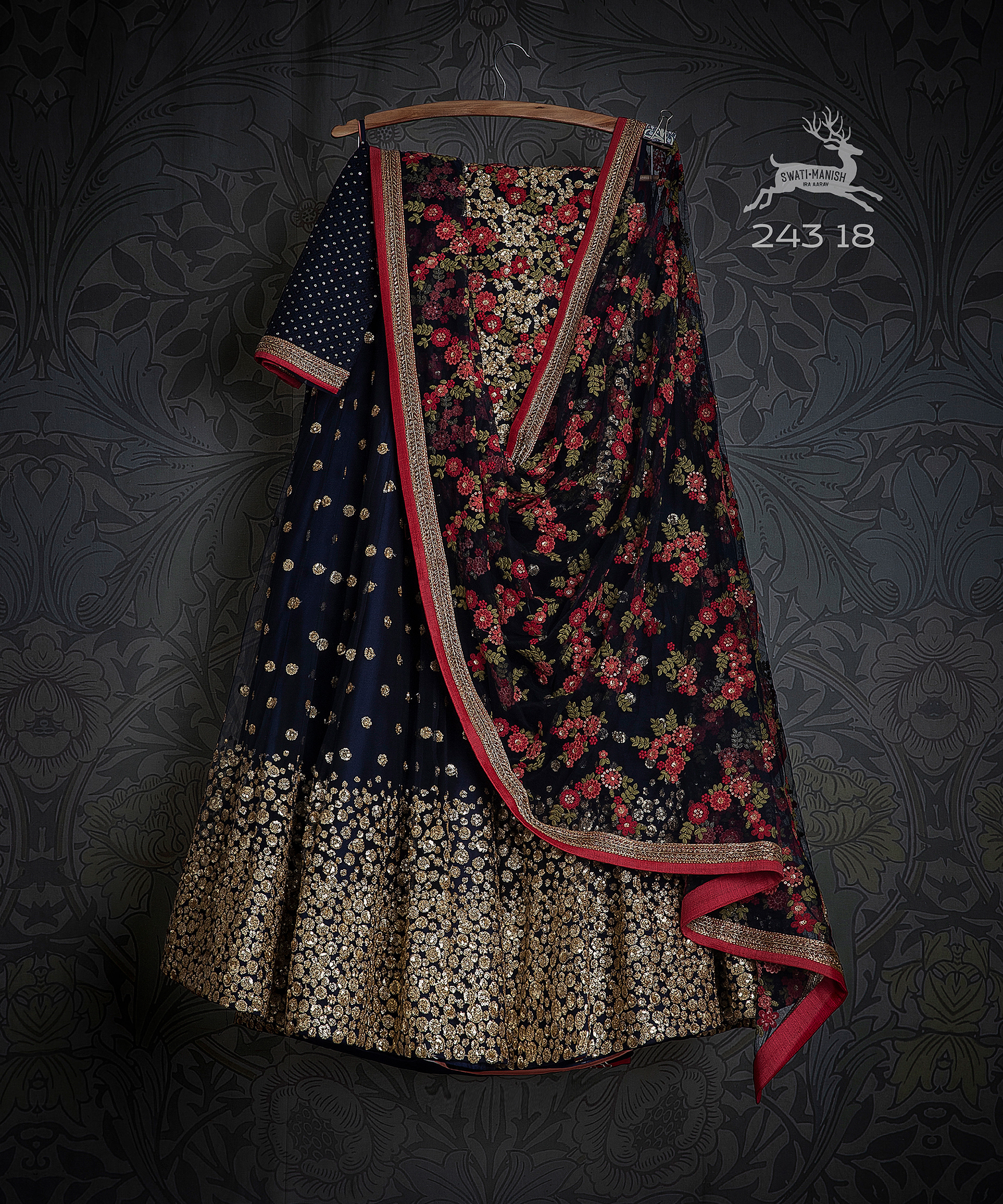 SMF LEH 243 18
Was ₹ 50,000 • Now ₹ 40,000 -
Indian rupee
Midnight blue sequin lehengas with flora threadwork and sequin dupatta and floral thread and sequin blouse (4 pieces available)
Lehengas Material:
1st Layer - Net Sequin
2nd Layer - Art Silk
3rd Layer - Satin
Dupatta Material: Net embroidery Sequin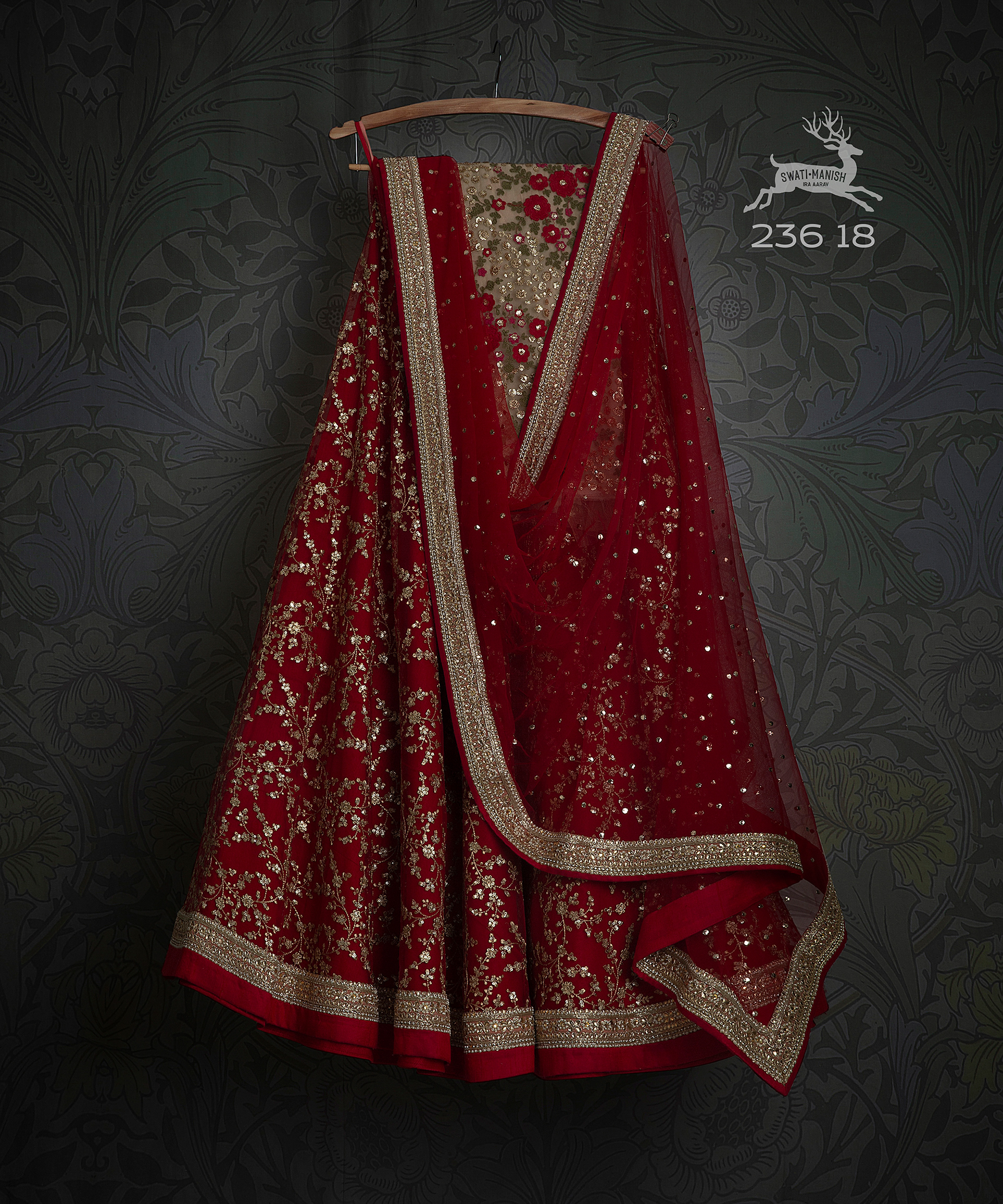 SMF LEH 236 18
Was ₹ 64,000 • Now ₹ 51,200 - 
Indian rupee
Red sequin and threadwork lehenga with Red badla dupatta and floral threadwork and sequin blouse (1 sold 2 available).jpg
Lehengas Material:
1st Layer - Net Embroidery Sequin
2nd Layer - Art Raw Silk
3rd Layer - Satin
Dupatta Material: Net Badla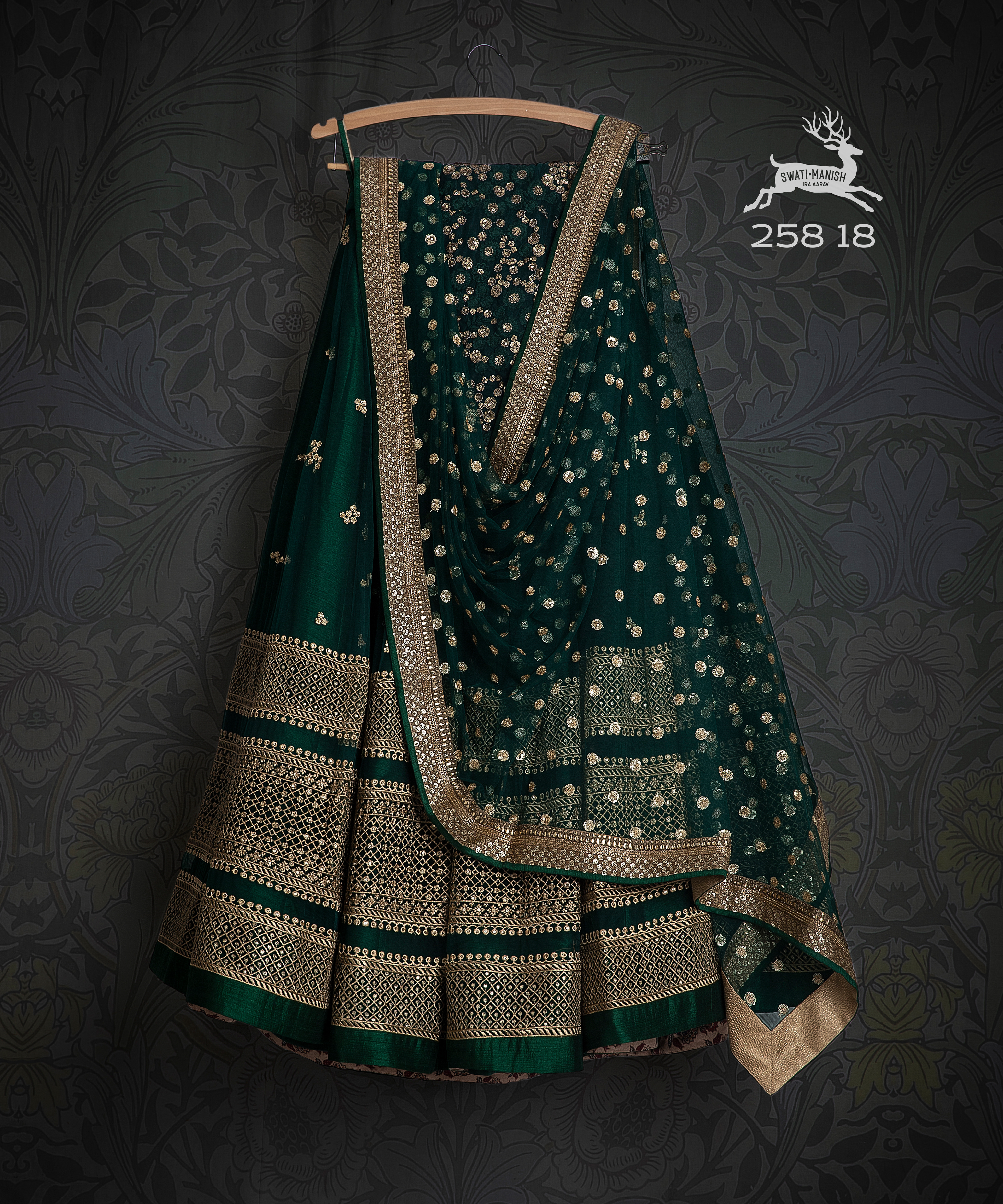 SMF LEH 258 18
Was ₹ 45,000 • Now ₹ 36,000 - 
Indian rupee
Bottle green sequin lehenga with antique threadwork matching dupatta and blouse (2 sold - 2 available)
Lehengas Material:
1st Layer - Net Embroidery Sequin
2nd Layer - Art Silk
3rd Layer - Satin
Dupatta Material: Net embroidery Sequin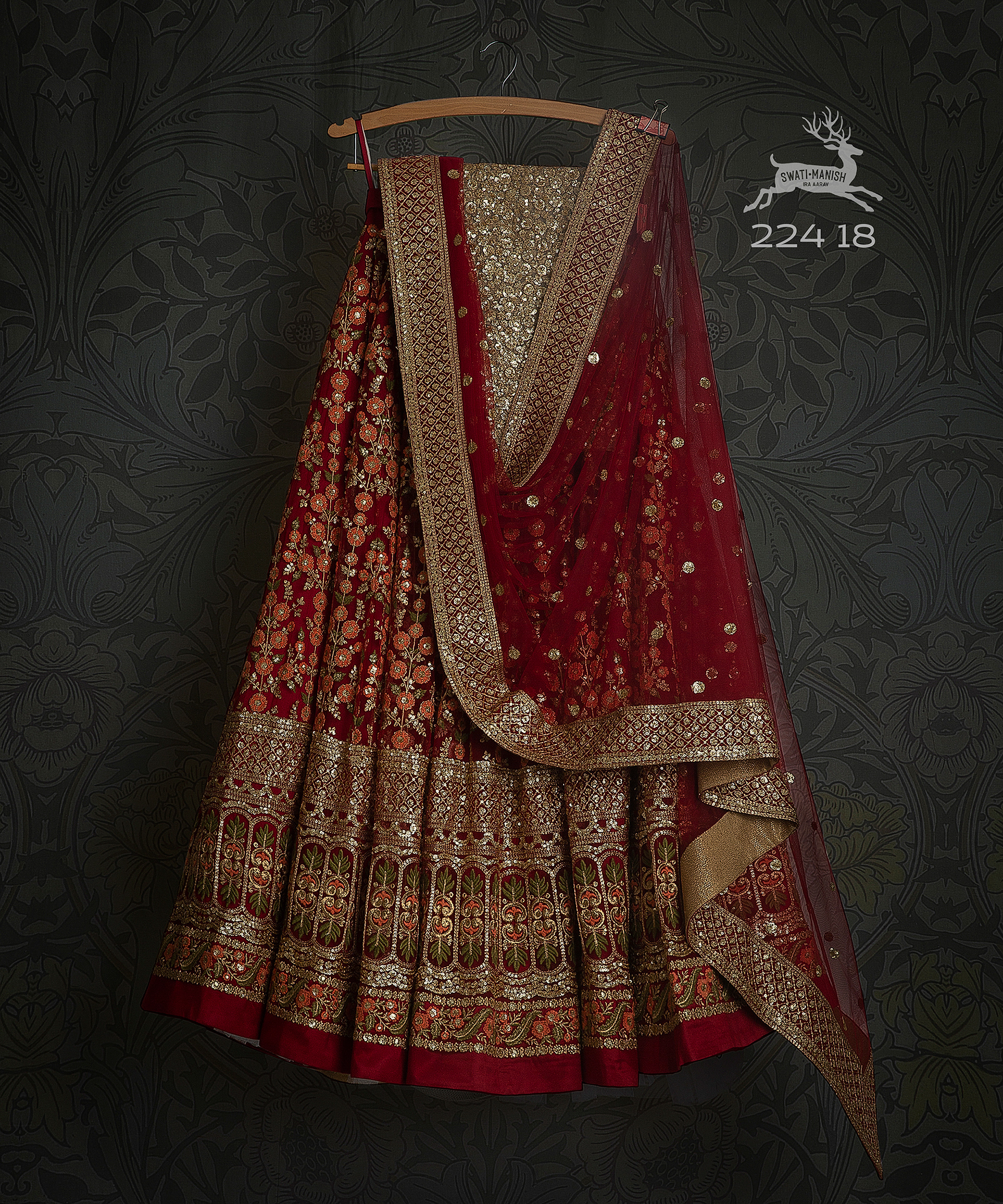 SMF LEH 224 18
Was ₹ 52,000 • Now ₹ 41,600 - 
Indian rupee
Marron sequin thread work Lehengas with matching sequin dupatta and gold sequin blouse (1 sold - 3 available)
Lehengas Material:
1st Layer - Net embroidery Sequin
2nd Layer - Satin
3rd Layer - Satin
Dupatta Material: Net Sequin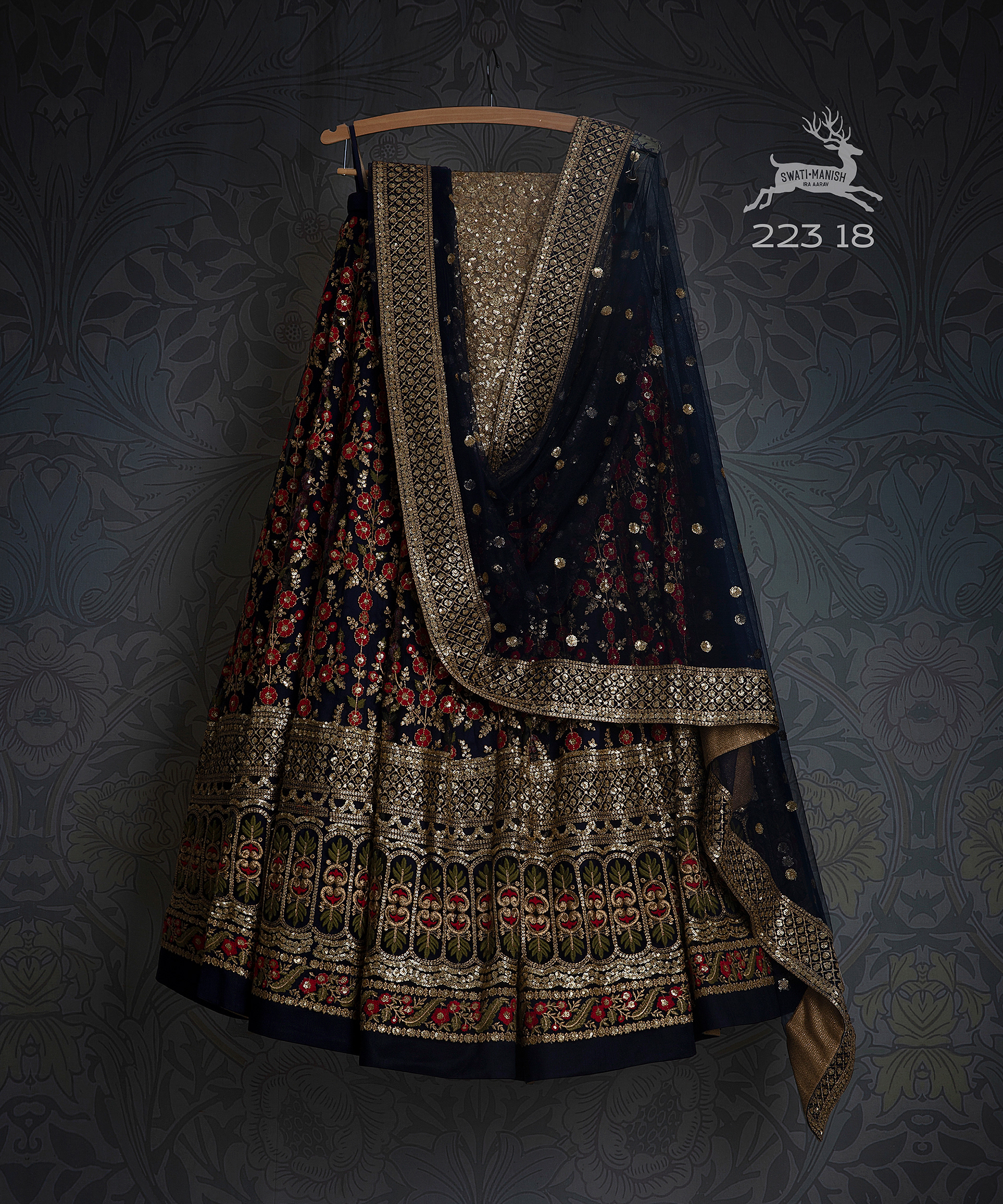 SMF LEH 223 18
Was ₹ 52,000 • Now ₹ 41,600 - 
Indian rupee
Deep blue sequin thread work Lehengas with matching sequin dupatta and gold sequin blouse (2 Sold - 2 available)
Lehengas Material:
1st Layer - Net Embroidery Sequin
2nd Layer - Satin
3rd Layer - Satin
Dupatta Material: Net Sequin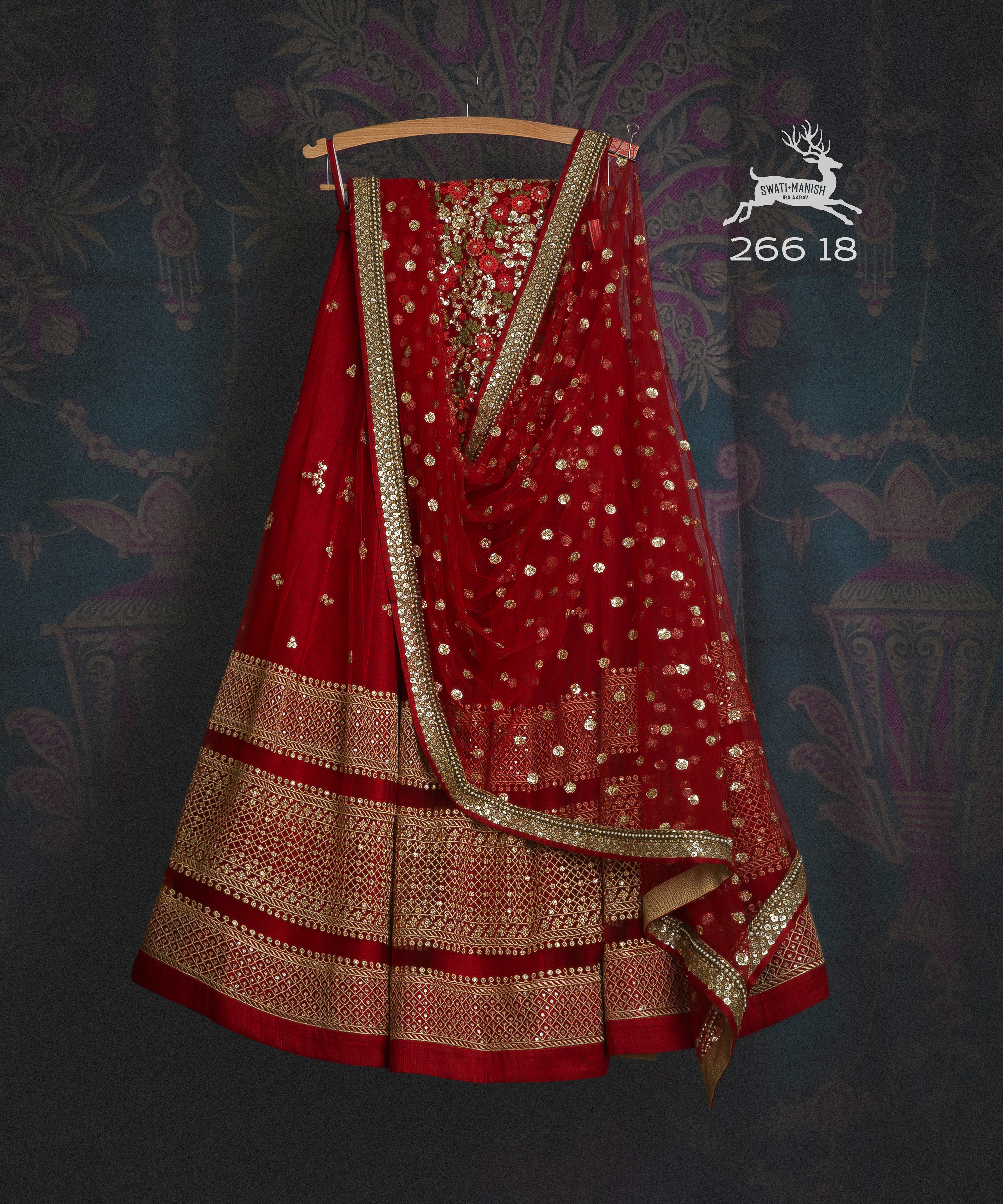 SMF LEH 266 18
Was ₹ 45,000 • Now ₹ 36,000 - 
Indian rupee
Red sequin threadwork lehenga with matching sequin dupatta and floral threadwork and sequin blouse (3 pieces available)
Lehengas Material:
1st Layer - Net Embroidery Sequin
2nd Layer - Art Silk
3rd Layer - Satin
Dupatta Material: Net Sequin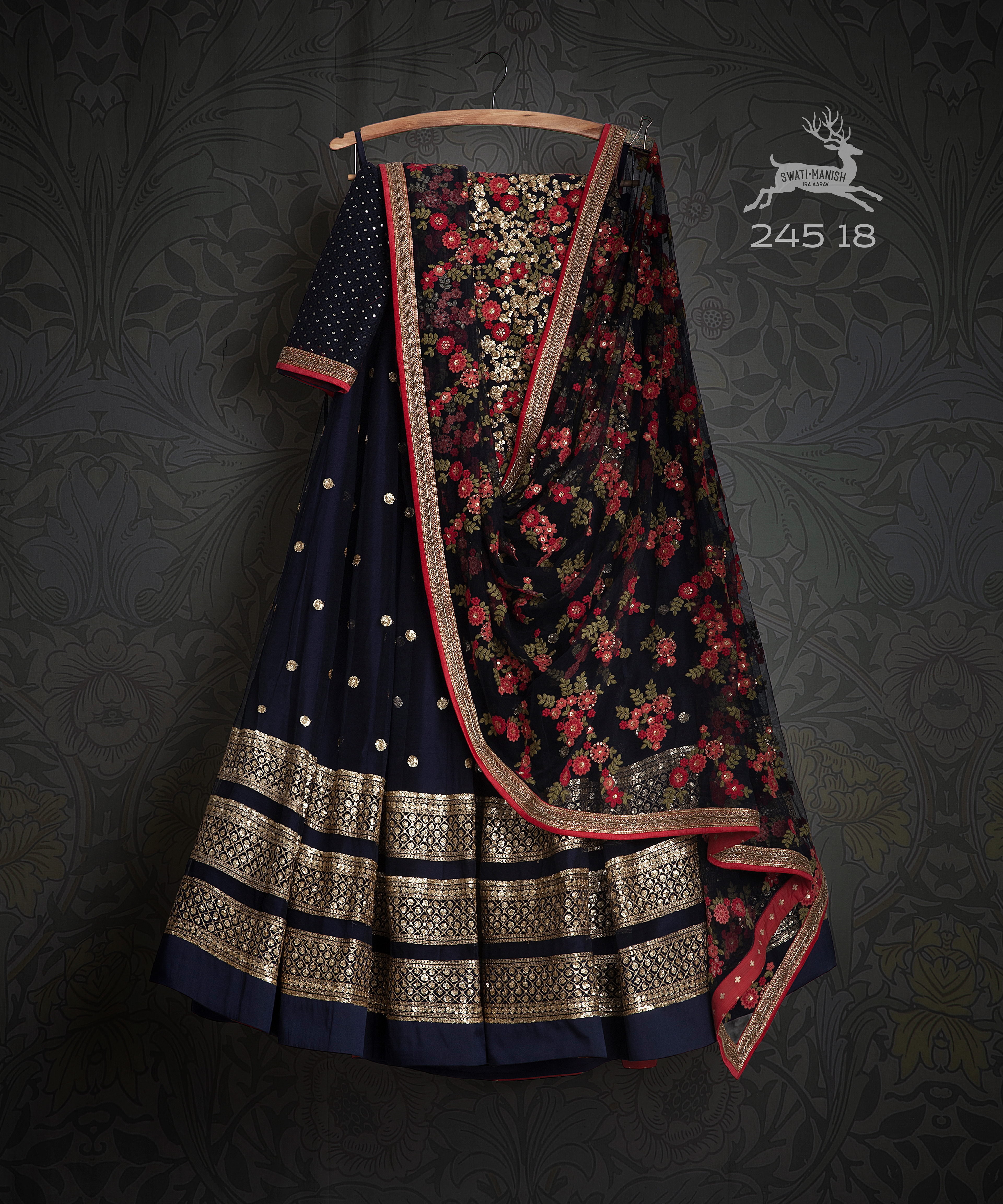 SMF LEH 245 18
Was ₹ 50,000 • Now ₹ 40,000 - 
Indian rupee
Midnight blue sequin lehengas with flora threadwork and sequin dupatta and floral thread and sequin blouse (1 sold 5 available)
Lehengas Material:
1st Layer - Net Sequin
2nd Layer - Art Silk
3rd Layer - Satin
Dupatta Material: Net embroidery Sequin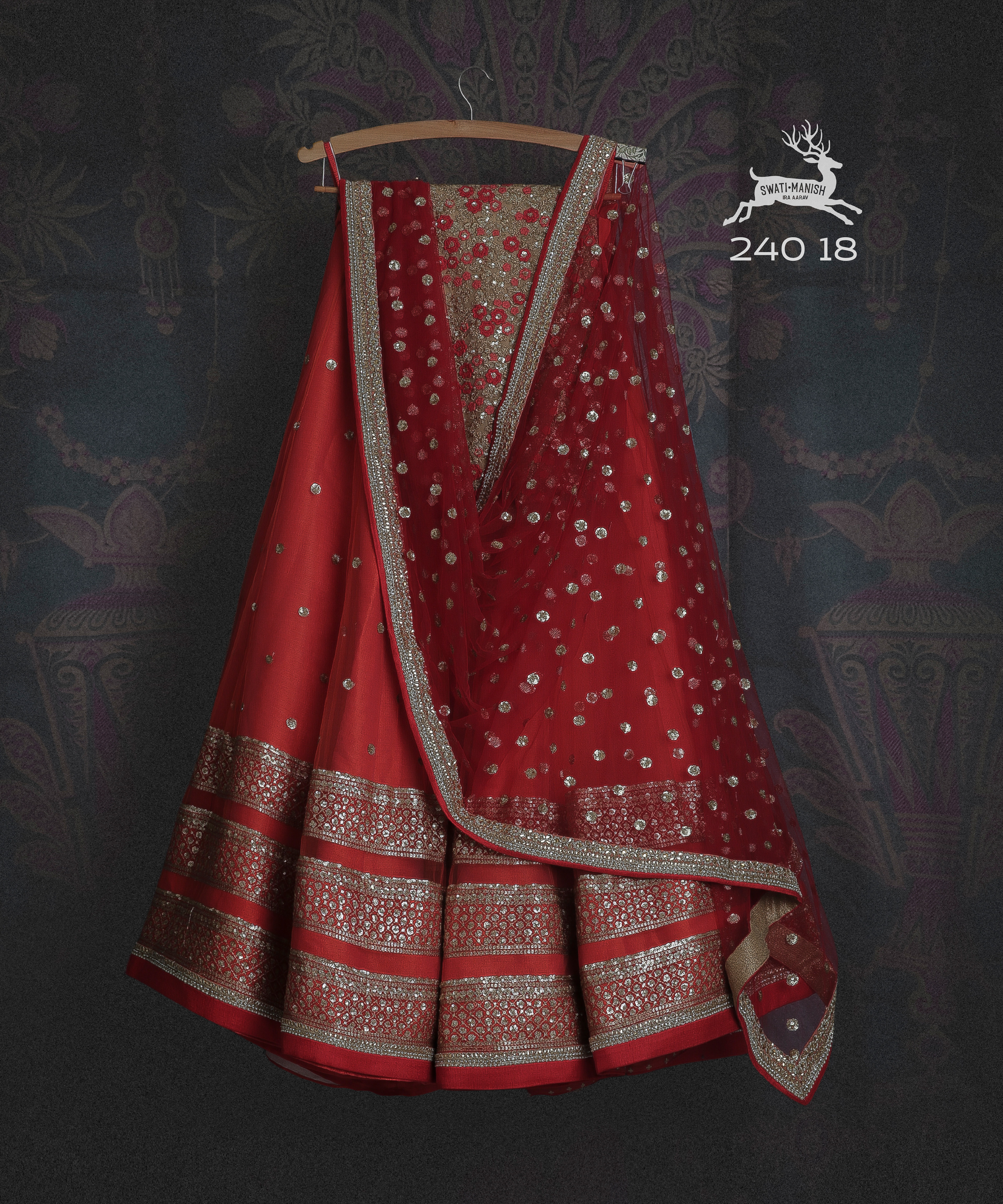 SMF LEH 240 18
Was ₹ 45,000 • Now ₹ 36,000 - 
Indian rupee
Vibrant orange sequin lehenga with red sequin dupatta and threadwork sequin blouse (4 pieces available)
Lehengas Material:
1st Layer - Net Sequin
2nd Layer - Art Raw Silk
3rd Layer - Satin
Dupatta Material: Net Sequin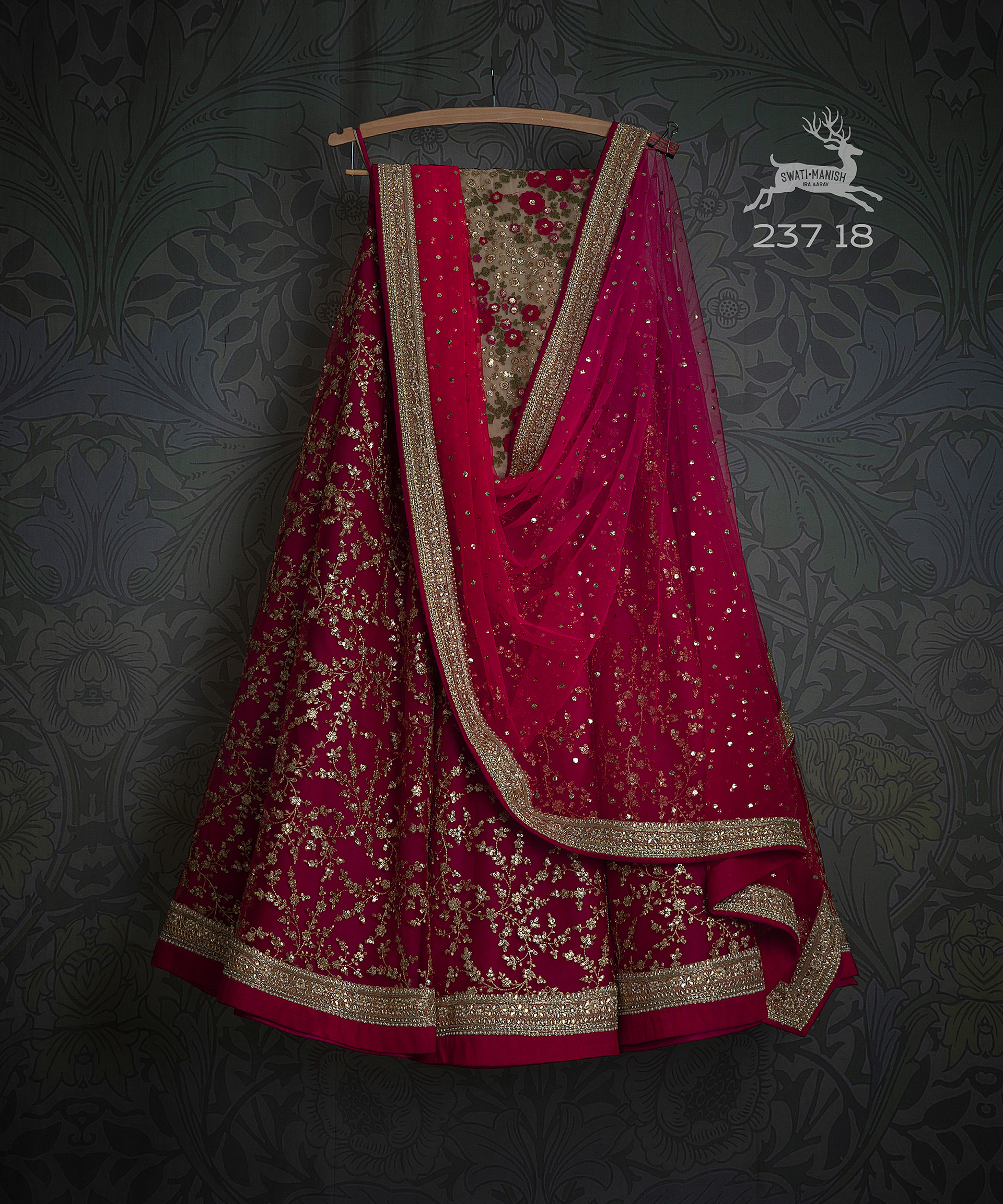 SMF LEH 237 18
Was ₹ 64,000 • Now ₹ 51,200 - 
Indian rupee
Rani pink sequin and threadwork lehenga with shaded pink rani badla dupatta and floral threadwork and sequin blouse (1 sold 2 available)
Lehengas Material:
1st Layer - Net Embroidery Sequin
2nd Layer - Art Raw Silk
3rd Layer - Satin
Dupatta Material: Net Badla
SMF LEH 222 18
Was ₹ 68,000 • Now ₹ 54,400 - 
Indian rupee
Regal blue sequin threadwork Lehengas with red sequin dupatta and red thread work sequin blouse (1 sold - 2 available).jpg
Lehengas Material:
1st Layer - Net Embroidery Sequin
2nd Layer - Glitter
3rd Layer - Satin
Dupatta Material: Net Sequin