SMF LEH 167 19 | ₹ 42,000 | Kumkum red gold thread work sequin Lehenga dupatta and blouse in art georgette (3 pieces available)
SMF LEH 168 19 | ₹ 42,000 | Deep blue gold thread work sequin Lehenga dupatta and blouse in art georgette (3 pieces available)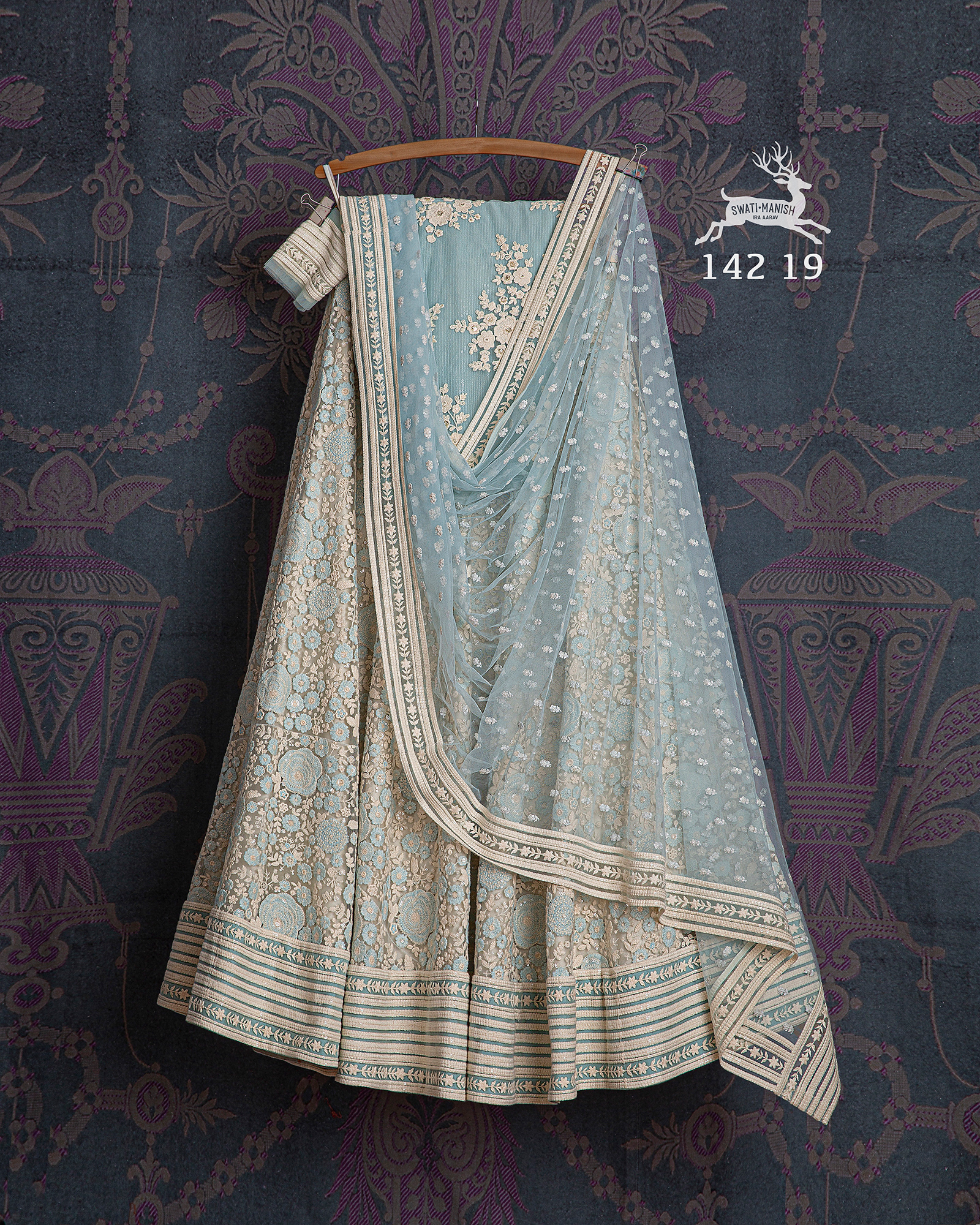 SMF LEH 142 19 | ₹ 48,000 | Frozen blue thread work sequin Lehenga with matching dupatta and blouse (2 pieces available)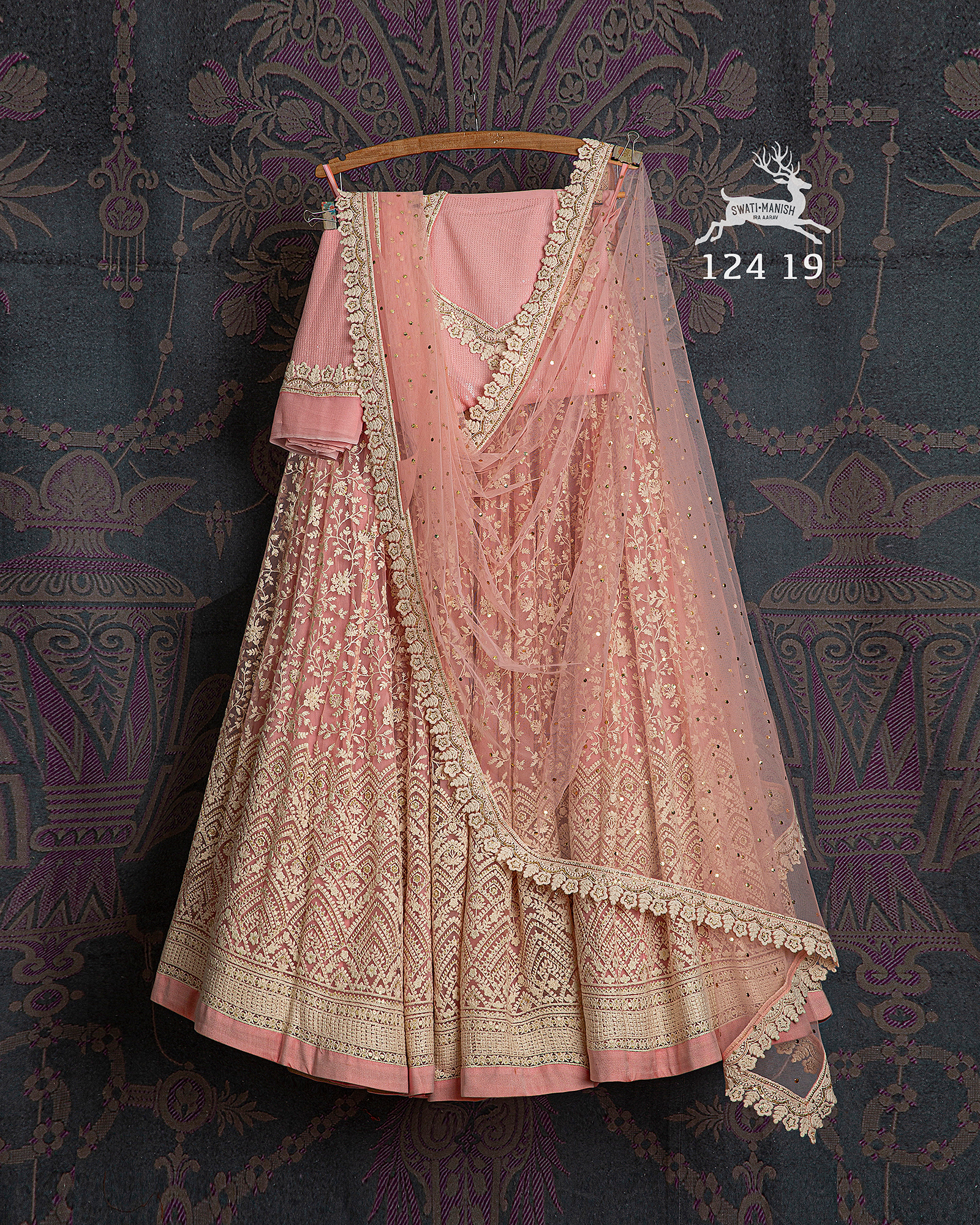 SMF LEH 124 19 | ₹ 38,800 | Pink with white thread work Lehenga with badla dupatta and matching blouse (2 pieces available)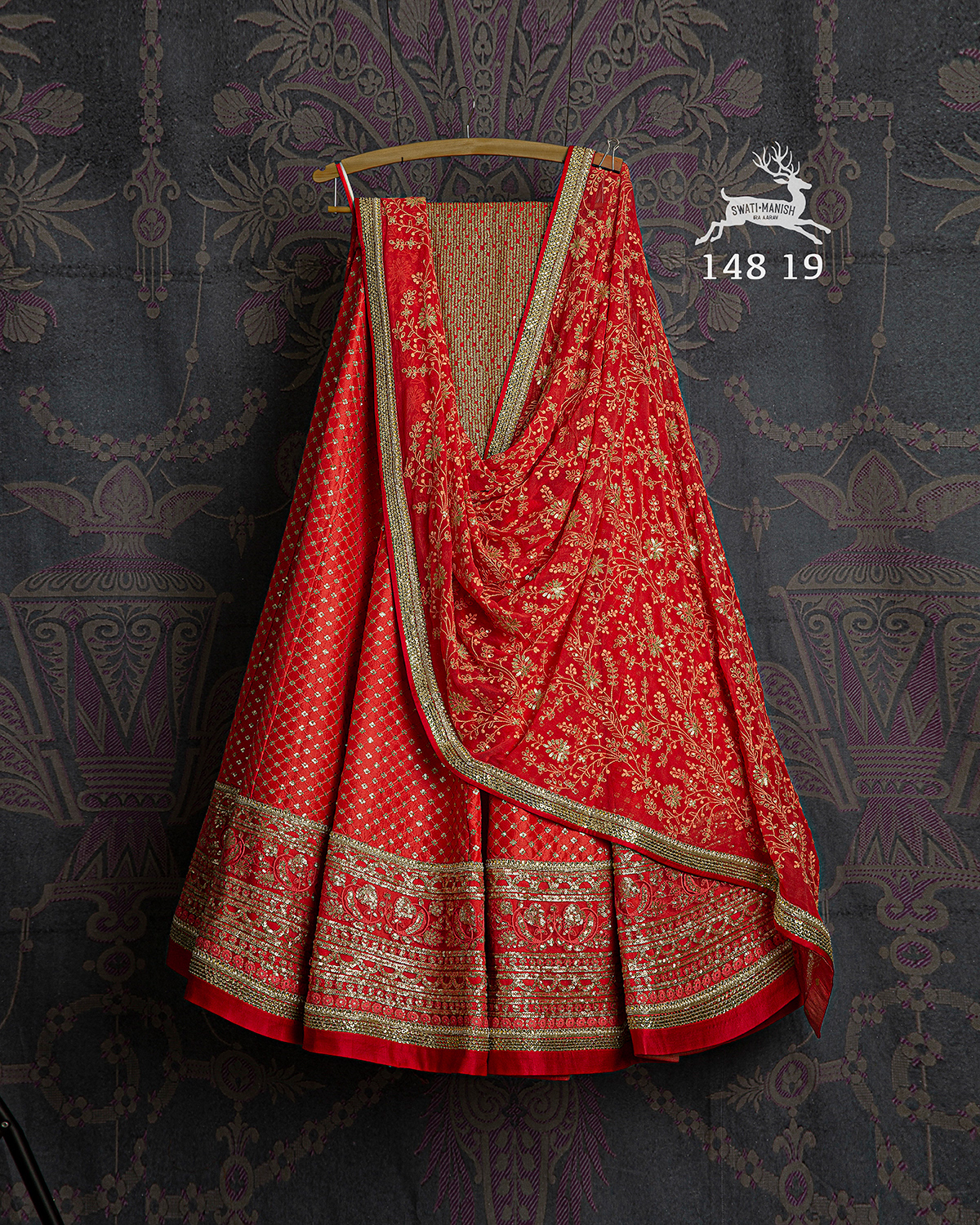 SMF LEH 148 19 | ₹ 48,000 | Coral thread-work sequin art silk Lehenga with georgette thread-work sequin dupatta and sequin blouse (3 pieces available)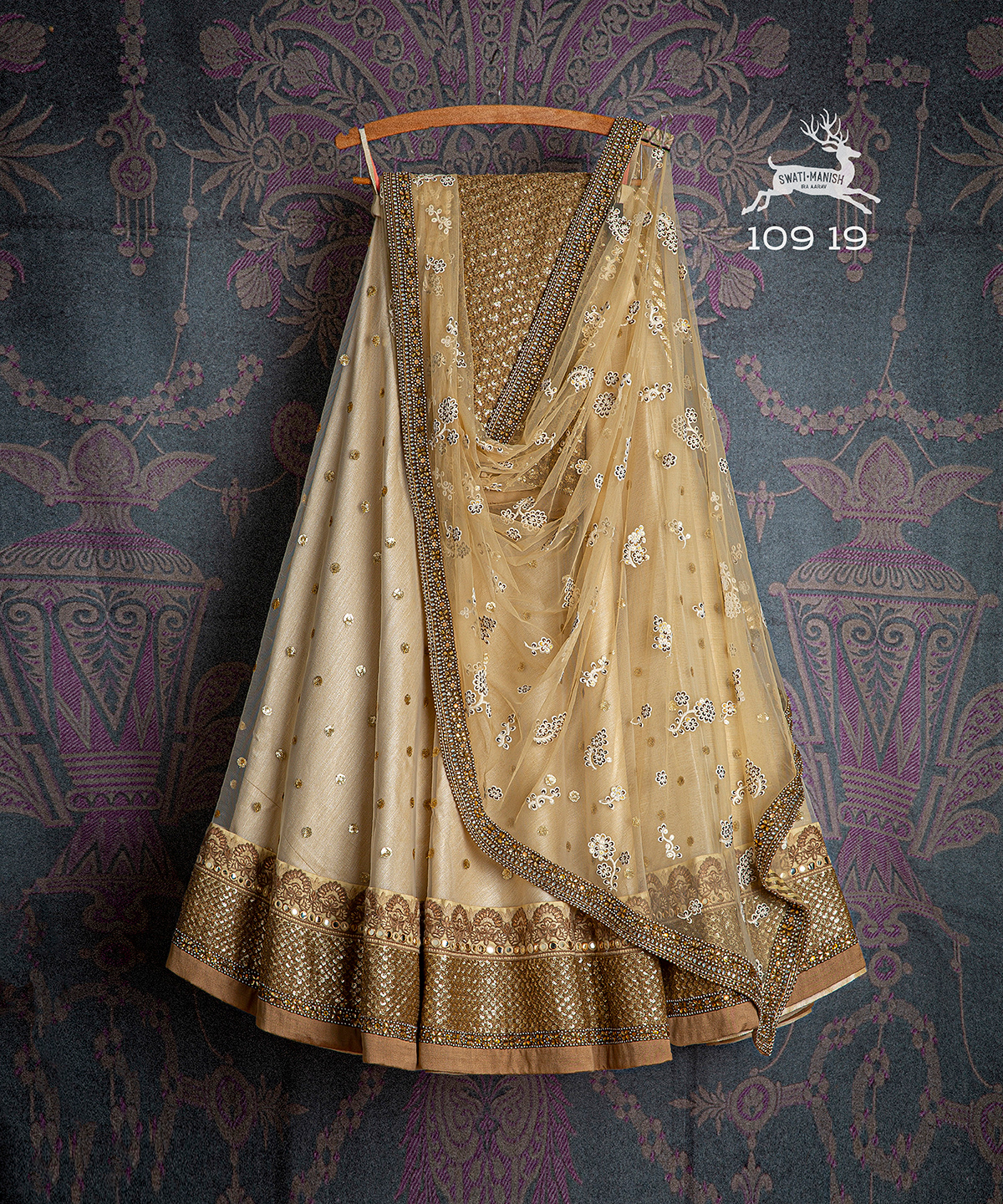 SMF LEH 109 19 | ₹ 58,000 | Ivory sequin Lehenga with gold thread work sequin dupatta and antique thread work sequin blouse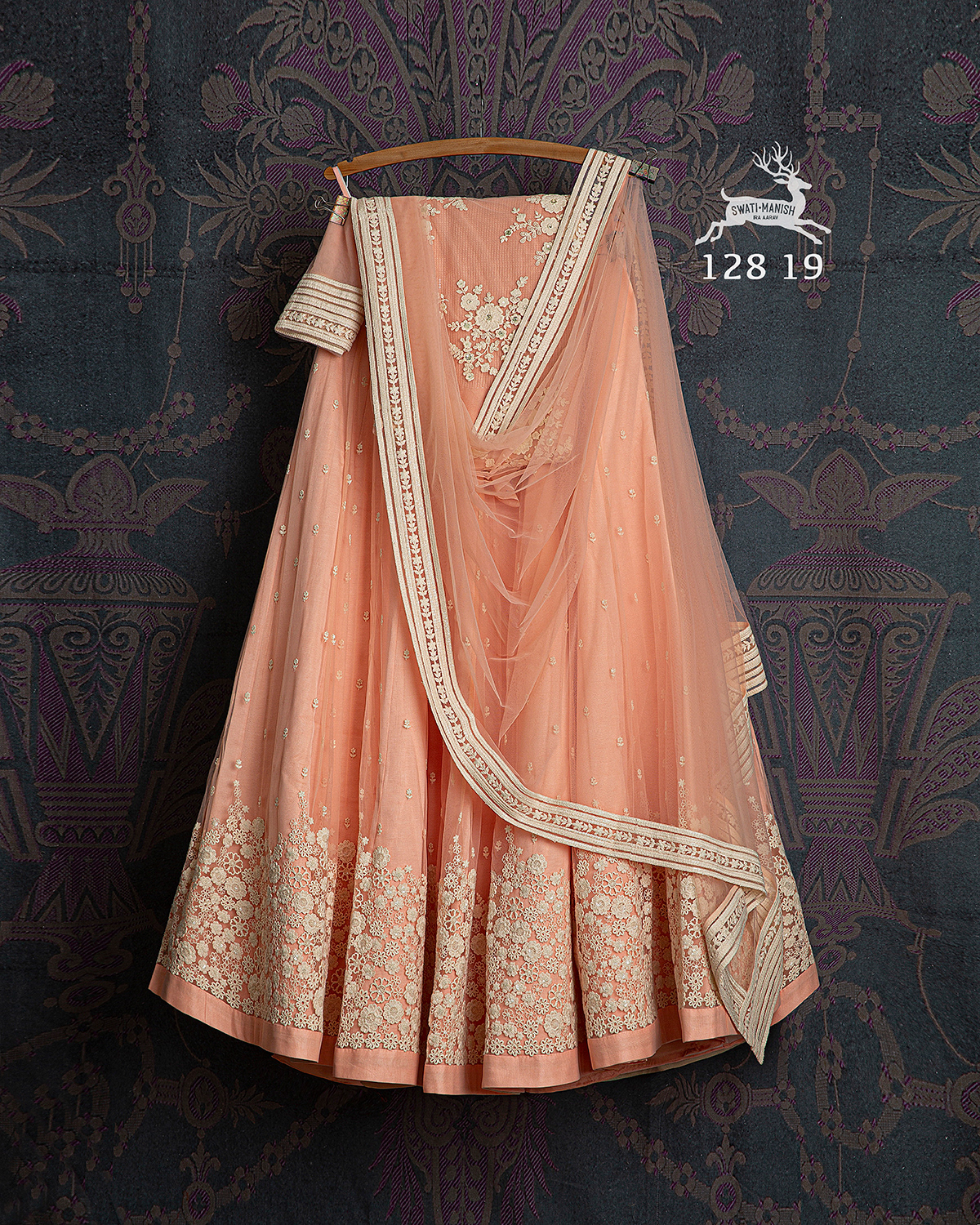 SMF LEH 128 19 | ₹ 38,800 | Peach thread-work Lehengas with matching dupatta and blouse (2 pieces available)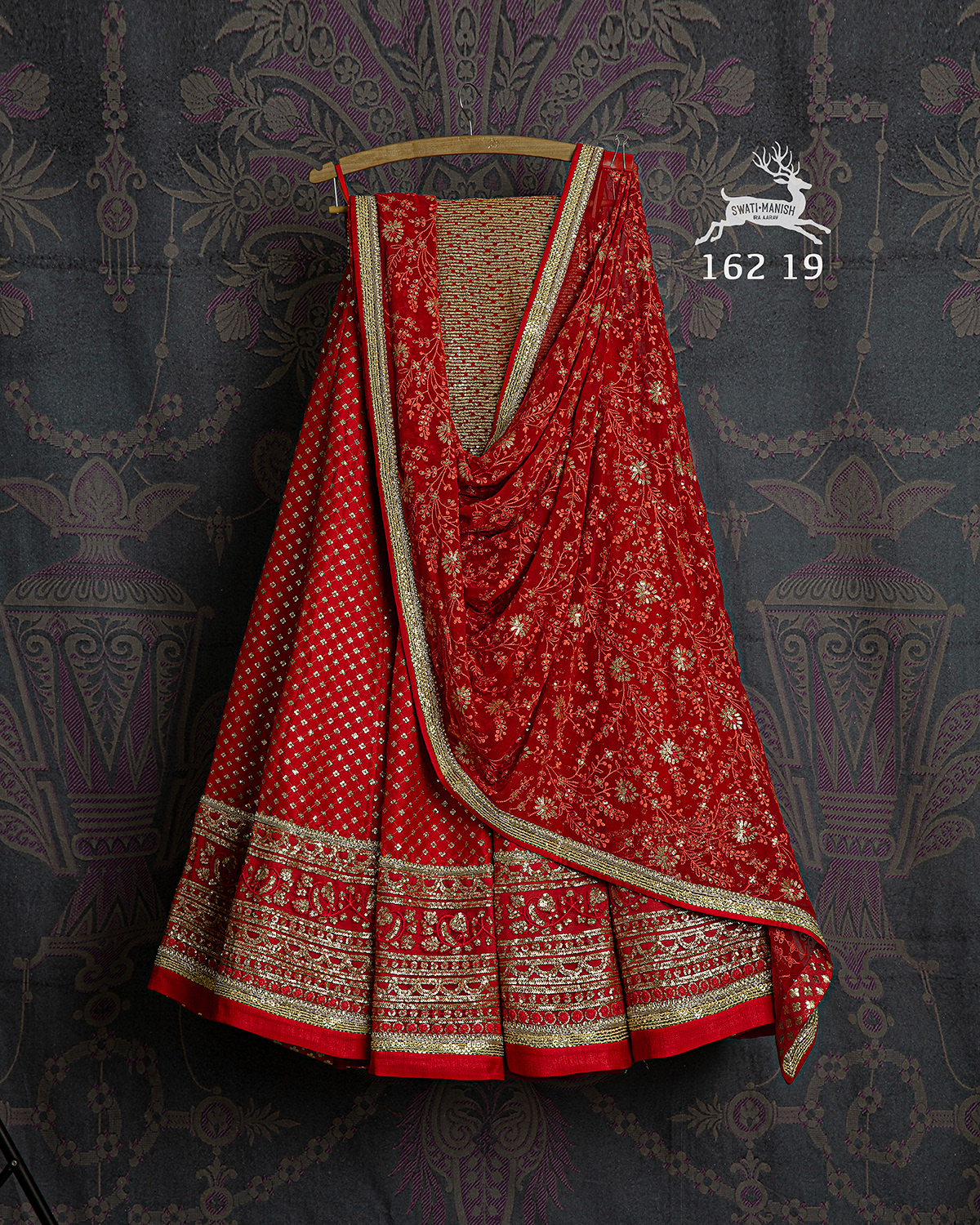 SMF LEH 162 19 | ₹ 48,000 | Red thread-work sequin art silk Lehenga with georgette thread-work sequin dupatta and sequin blouse (2 pieces available)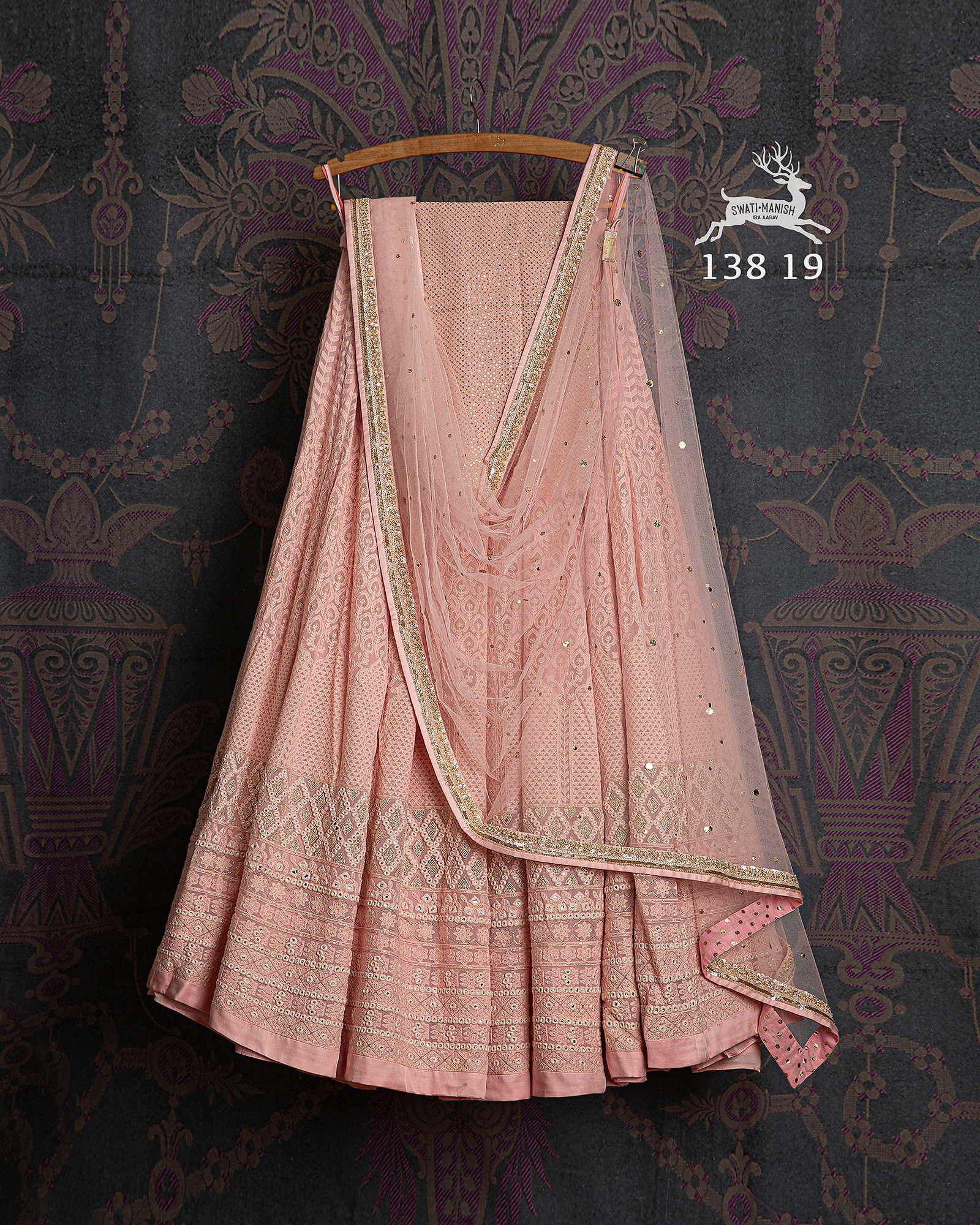 SMF LEH 138 19 | ₹ 46,800 | Marshmallow pink art georgette thread work sequin Lehenga with matching net badla dupatta and art georgette sequin blouse (3 pieces available)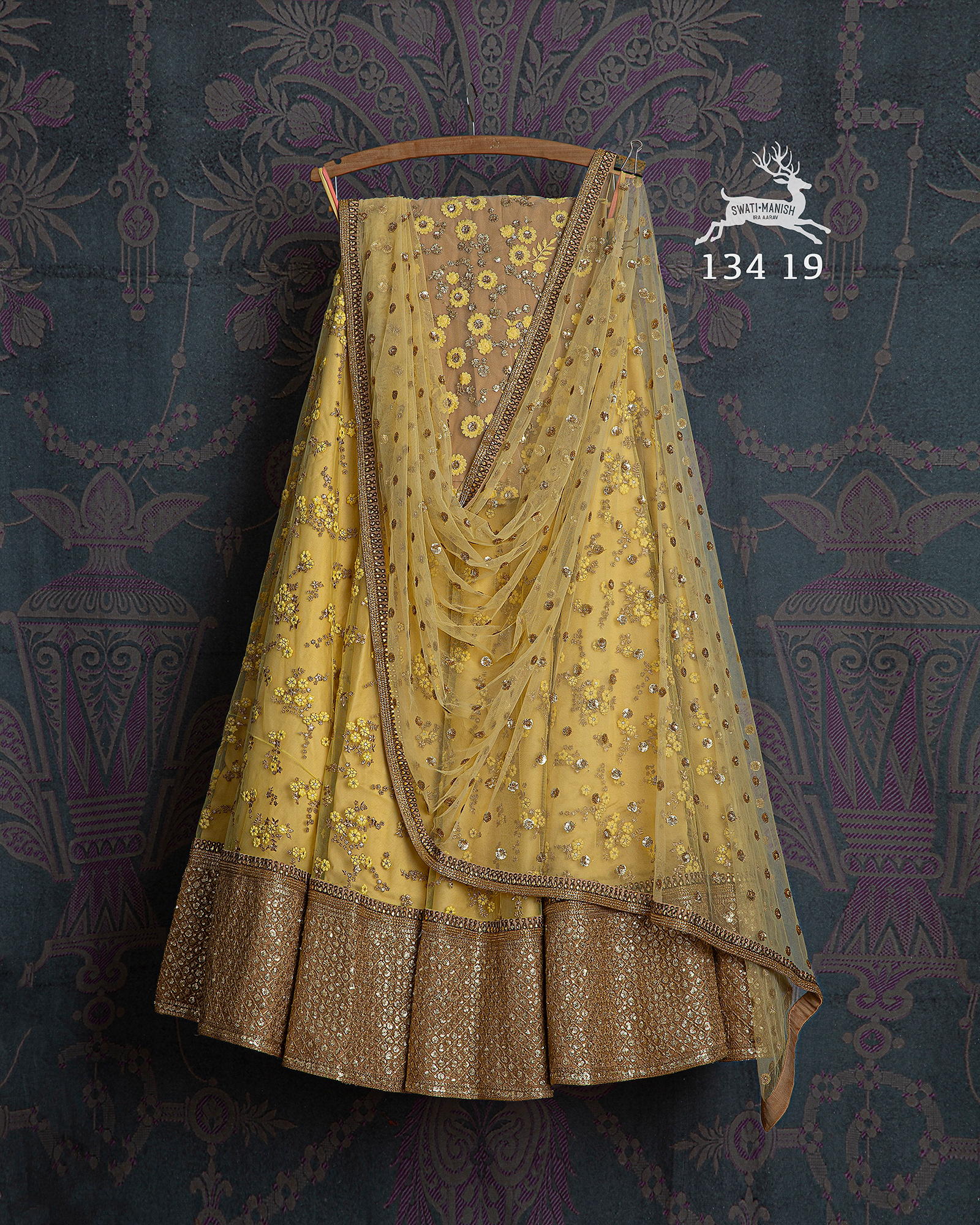 SMF LEH 134 19 | ₹ 42,800 | Lemon chrome thread-work sequin net Lehenga dupatta and blouse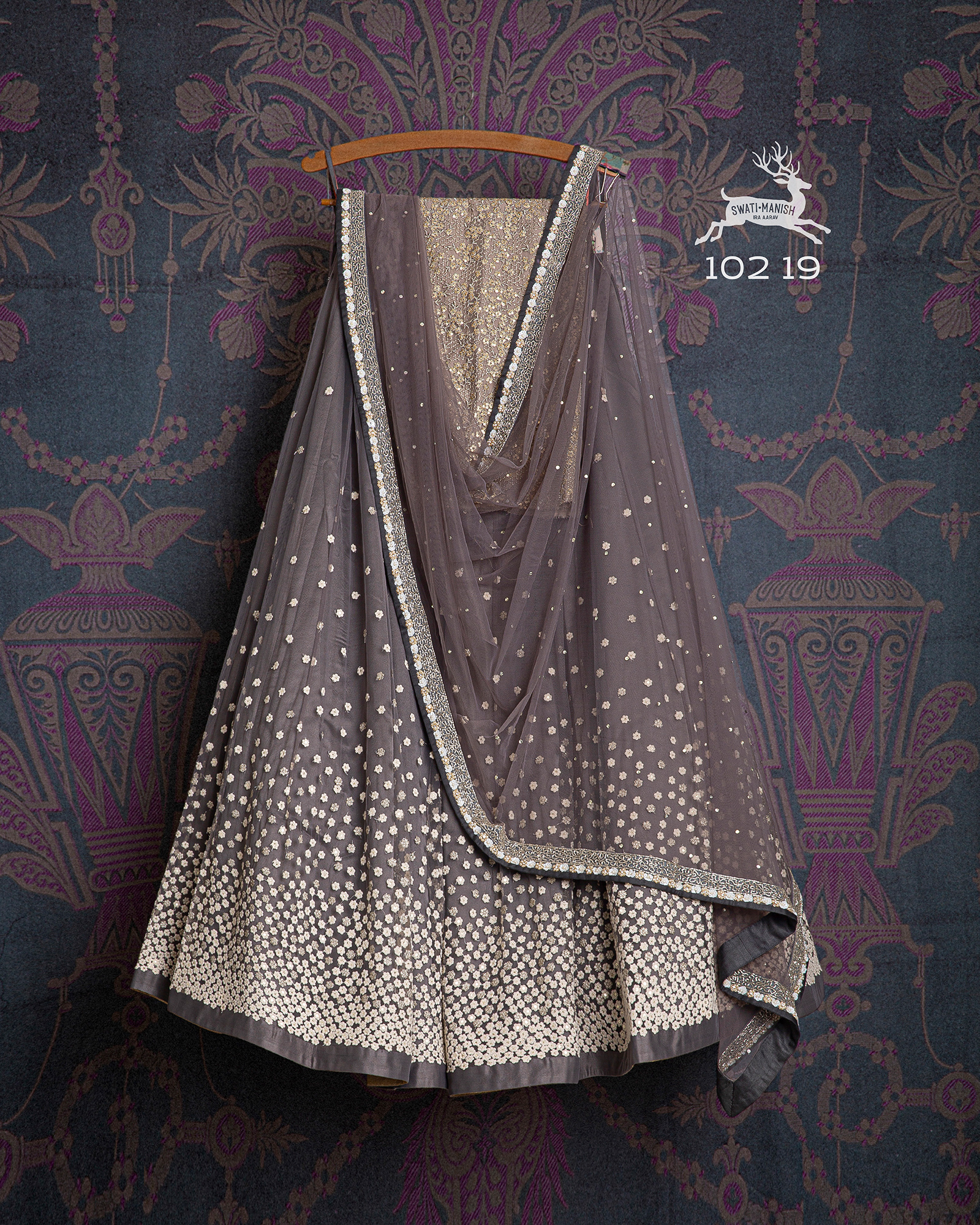 SMF LEH 102 19 | ₹ 32,800 | Grey white threadwork Lehenga with matching dupatta and light gold sequin blouse
SMF LEH 239 18 | ₹ 52,500 | Fern green floral thread work sequin Lehengas with cherry pink sequin dupatta and baby pink thread work sequin blouse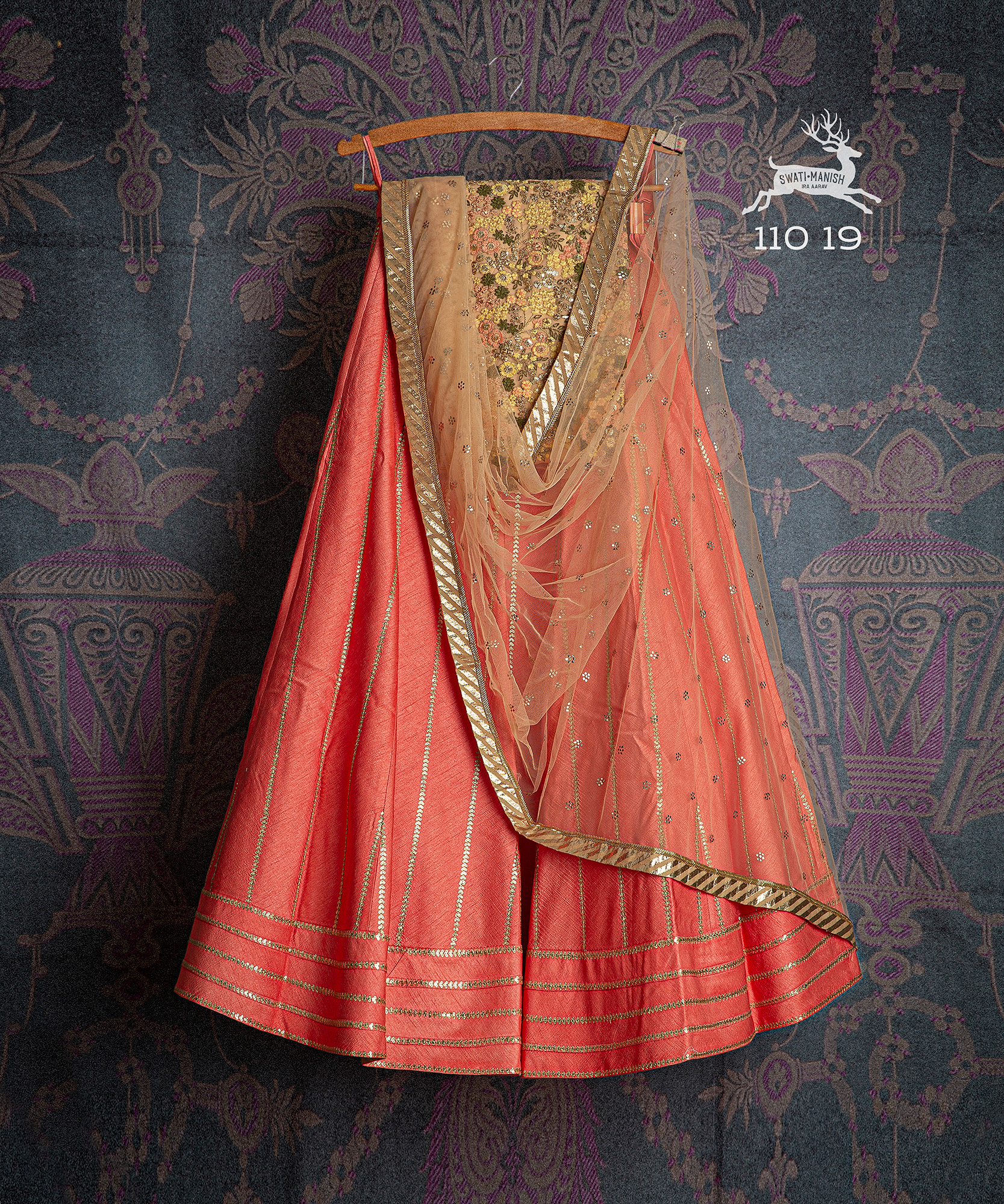 SMF LEH 110 19 | ₹ 30,800 | Peach orange Lehenga with gold badla dupatta and floral thread work sequin blouse
SMF LEH 114 19 | ₹ 38,000 | Maroon sequin net Lehenga with art georgette embroidery sequin dupatta and matching net thread work sequin blouse (Quantity 2)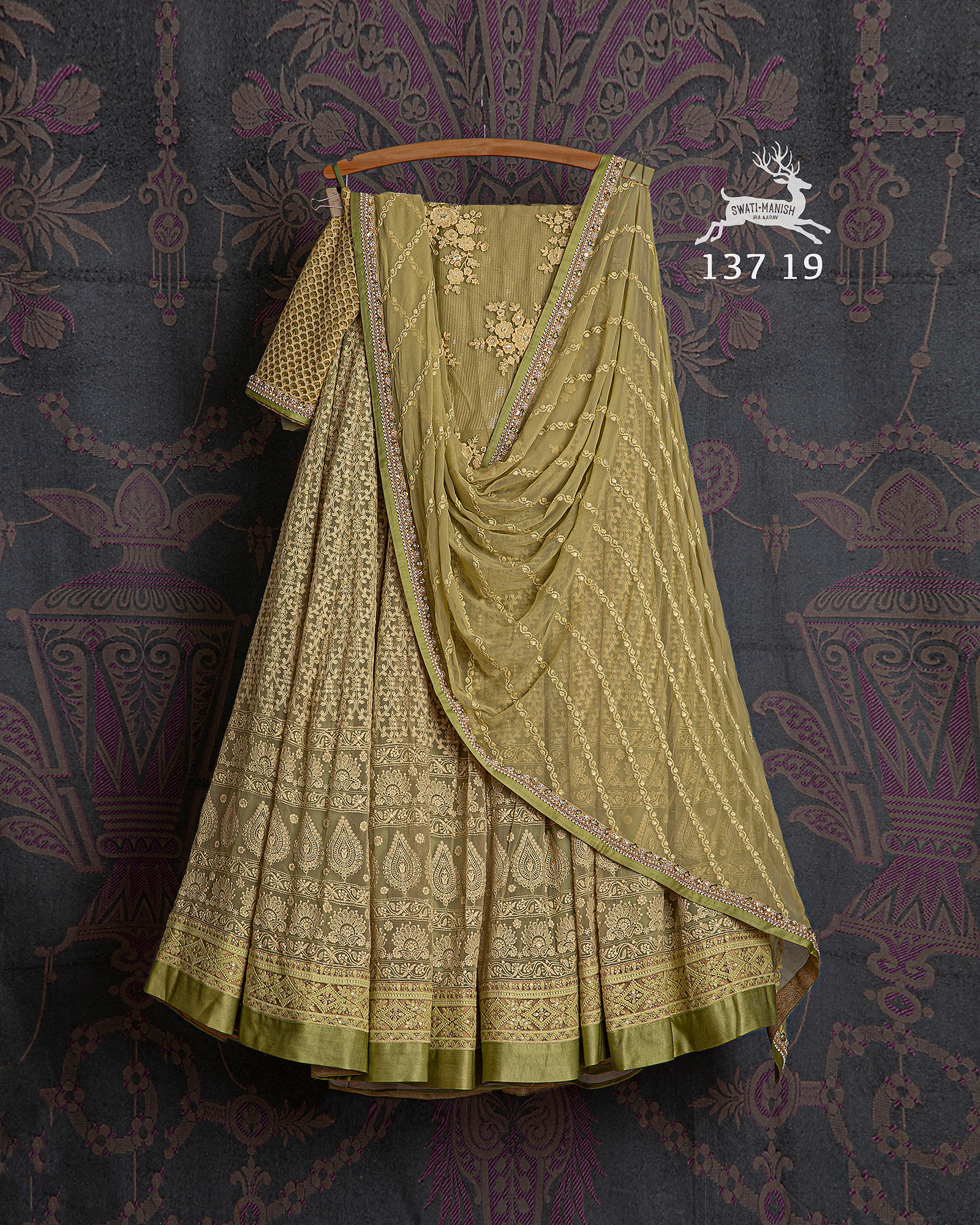 SMF LEH 137 19 | ₹ 46,800 | Mustard green thread work sequin art georgette Lehenga and dupatta with net thread work sequin blouse (Quantity 2)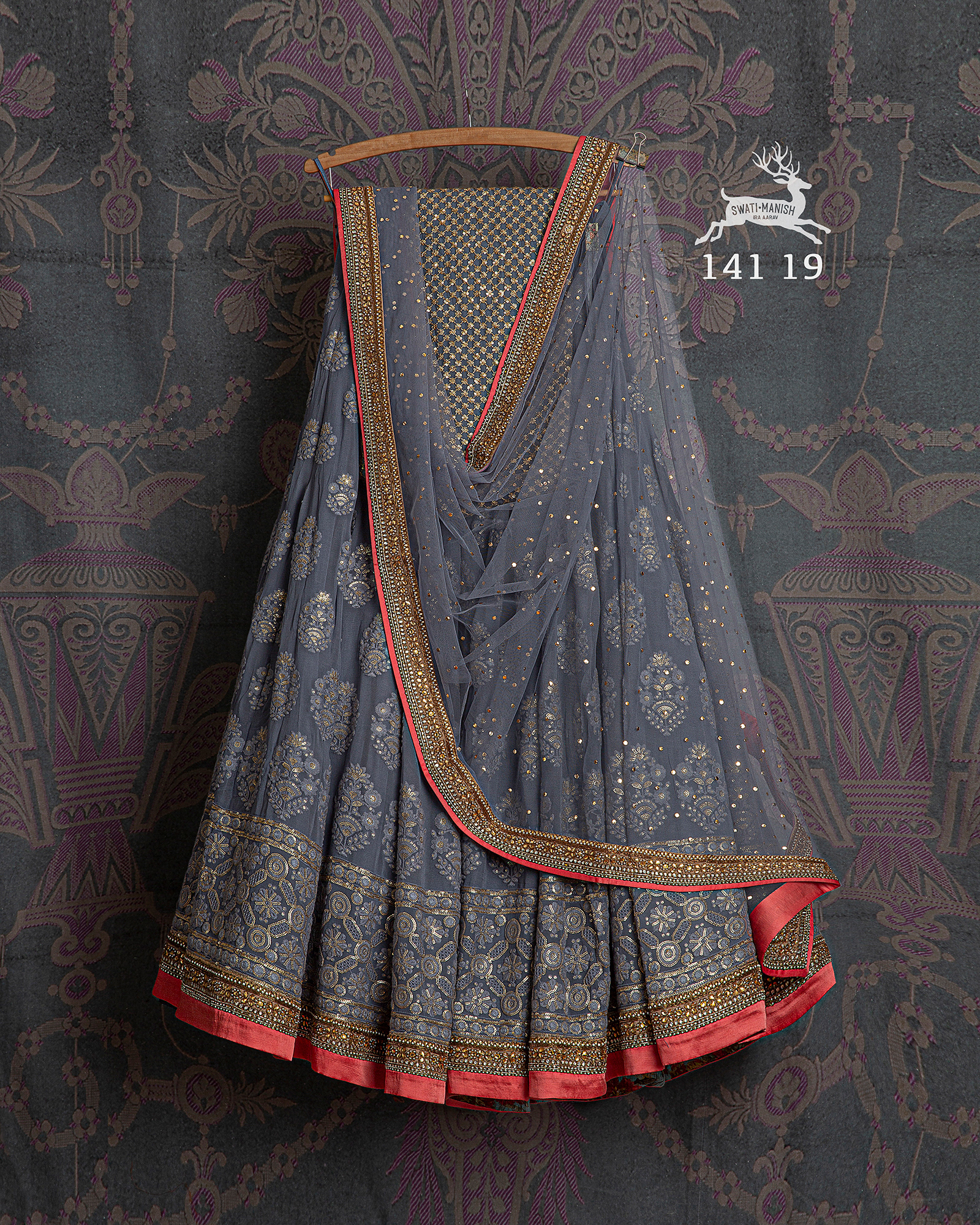 SMF LEH 141 19 | ₹ 61,800 | Blue ash thread work and sequin art georgette Lehenga with matching badla dupatta and net sequin blouse (Quantity 2)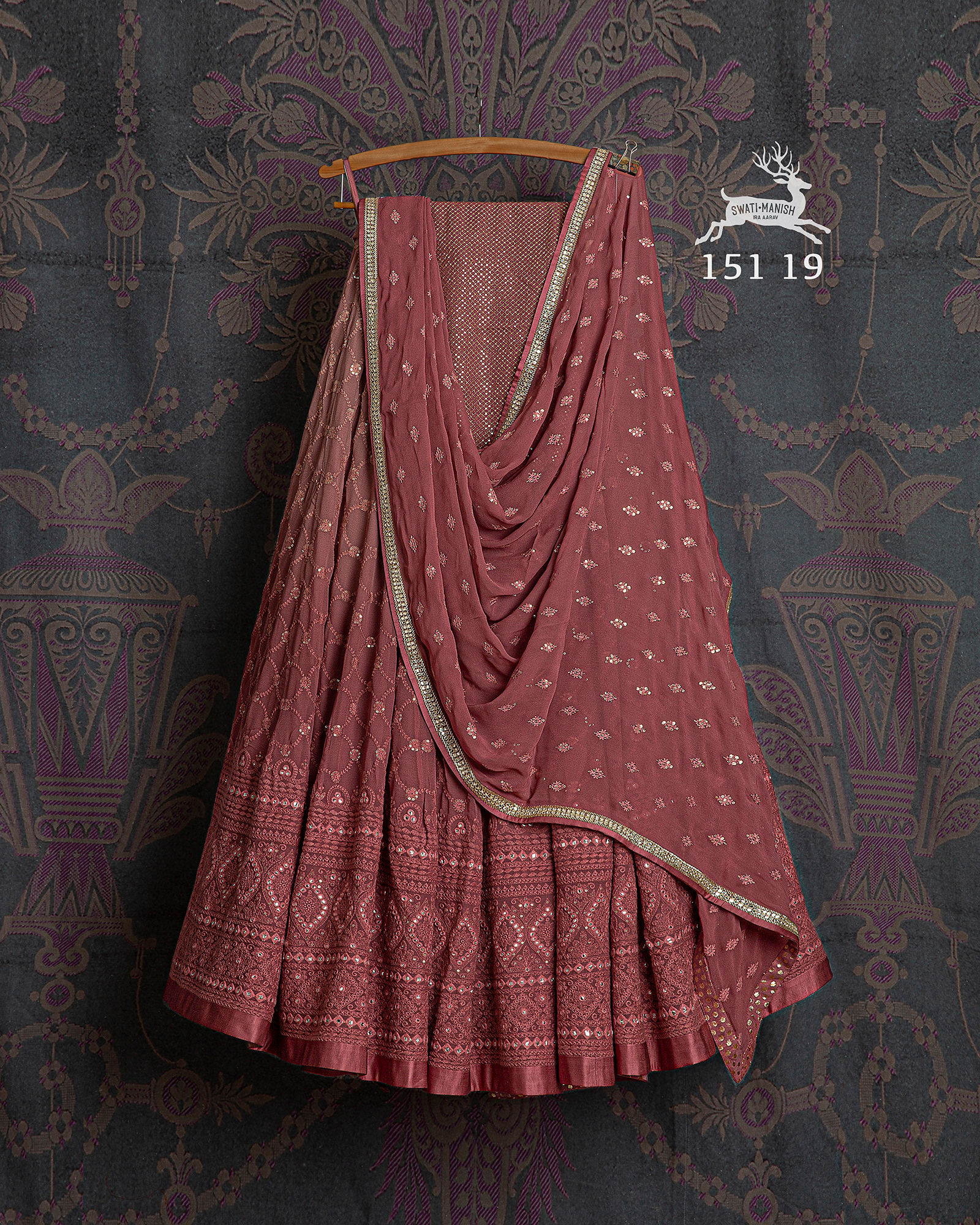 SMF LEH 151 19 | ₹ 42,800 | chestnut brown thread work sequin art georgette Lehenga and dupatta with matching blouse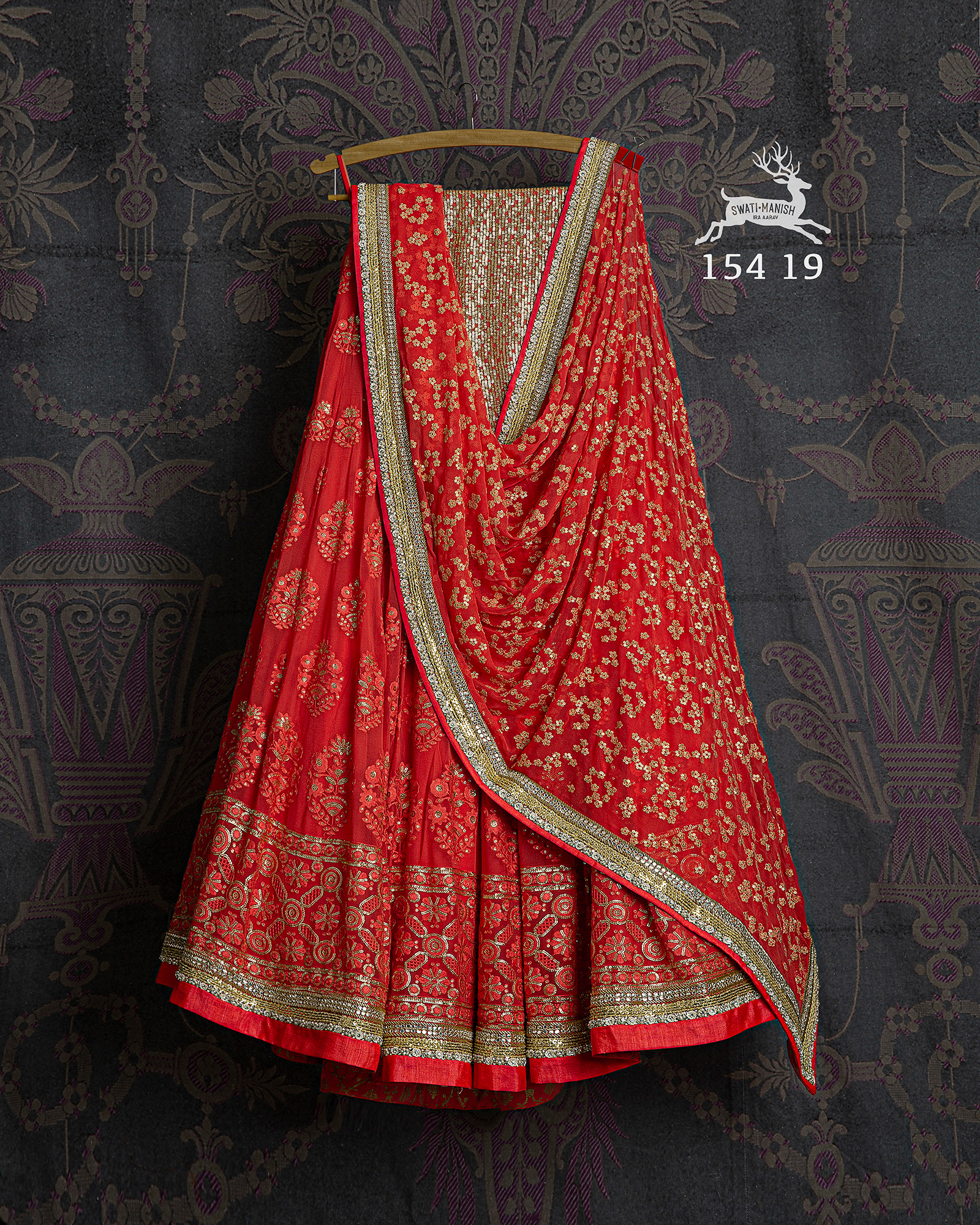 SMF LEH 154 19 | ₹ 60,800 | Coral red thread work and sequin art georgette Lehenga with matching dupatta and blouse (Quantity 2)
Price on Request
Our Range starts from around ₹ 30,000/- to ₹ 90,000/- INR
All we have are posted on our page. SOLD ones are mentioned.
The Lehengas are made in size 38" (waist) and 45" (length). It will be tailored to fit. Flair 4/5 meters
Blouse piece: 1.25 meters, price inclusive of blouse stitching. The availability of extra fabric is limited and will incur an additional cost. The maximum length of the blouse can be 17" with a maximum of 11" sleeve length.
We don't customize. 
Most lehengas are a single piece the sold ones are no more available.
Please visit the store for a closer view. FaceTime/Duo/WhatsApp Video call on +91 97698 84264, Skype on 'SwatiManish'
Delivery: We deliver worldwide. We need 3 weeks for alteration and blouse stitching, 1 week for shipping. Shipping cost is in addition to the price of lehenga and will vary by package weight and address.
Return policy: We do not do returns or exchanges after the order has been placed.
Payment: Alteration and stitching starts after full payment is received. Payment within India via Cash, Cheque, Credit card, PayZapp or Bank Transfer. International Payment via Bank Transfer or Paypal (10% processing fees for Paypal)
Alteration and fitting: 
Any further alteration/changes post the agreed measurement and pattern will be Chargeable.
Prices are fixed.