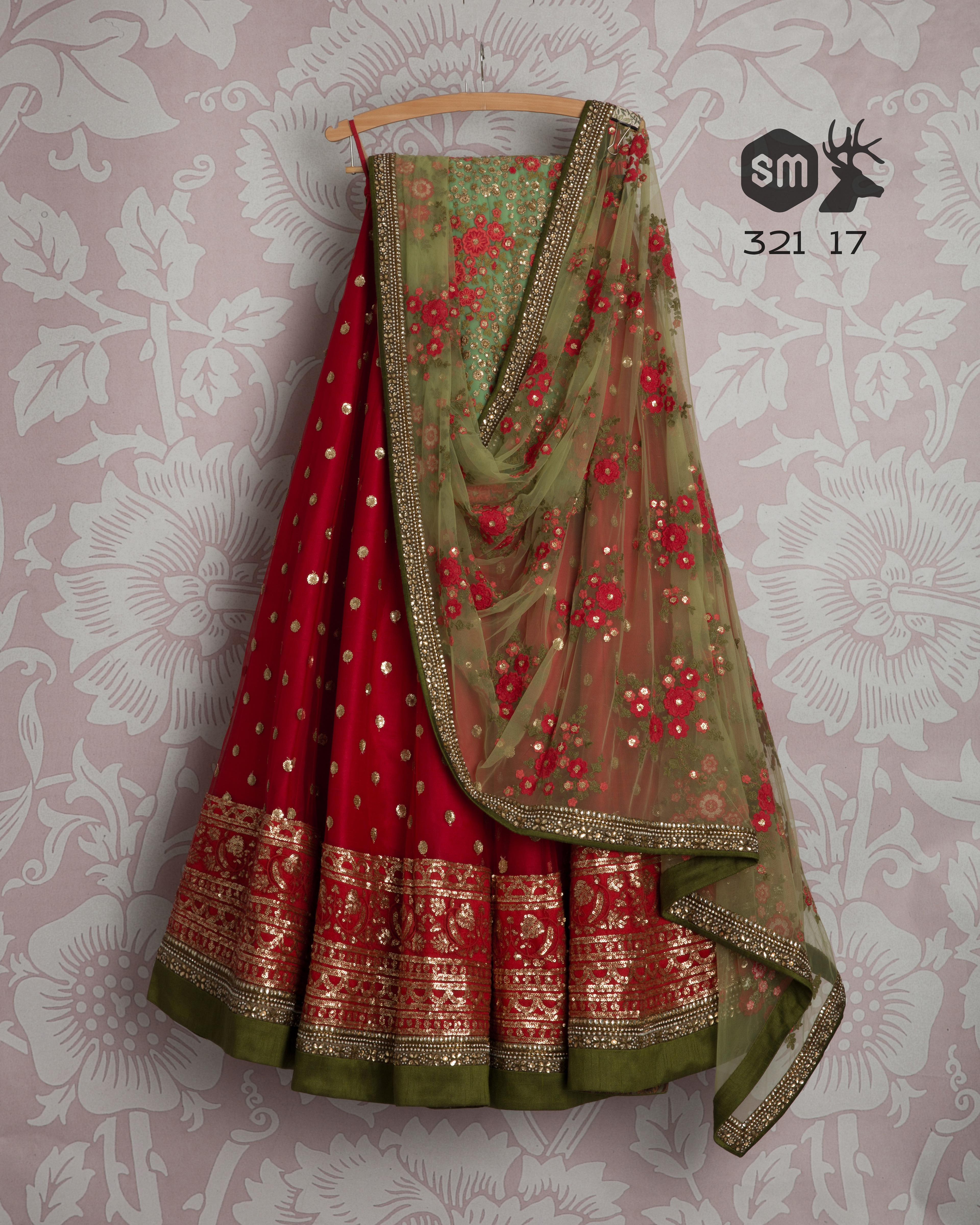 SMF LEH 321 17 | Dark cherry sequin lehenga with pear floral threadwork dupatta and green threadwork blouse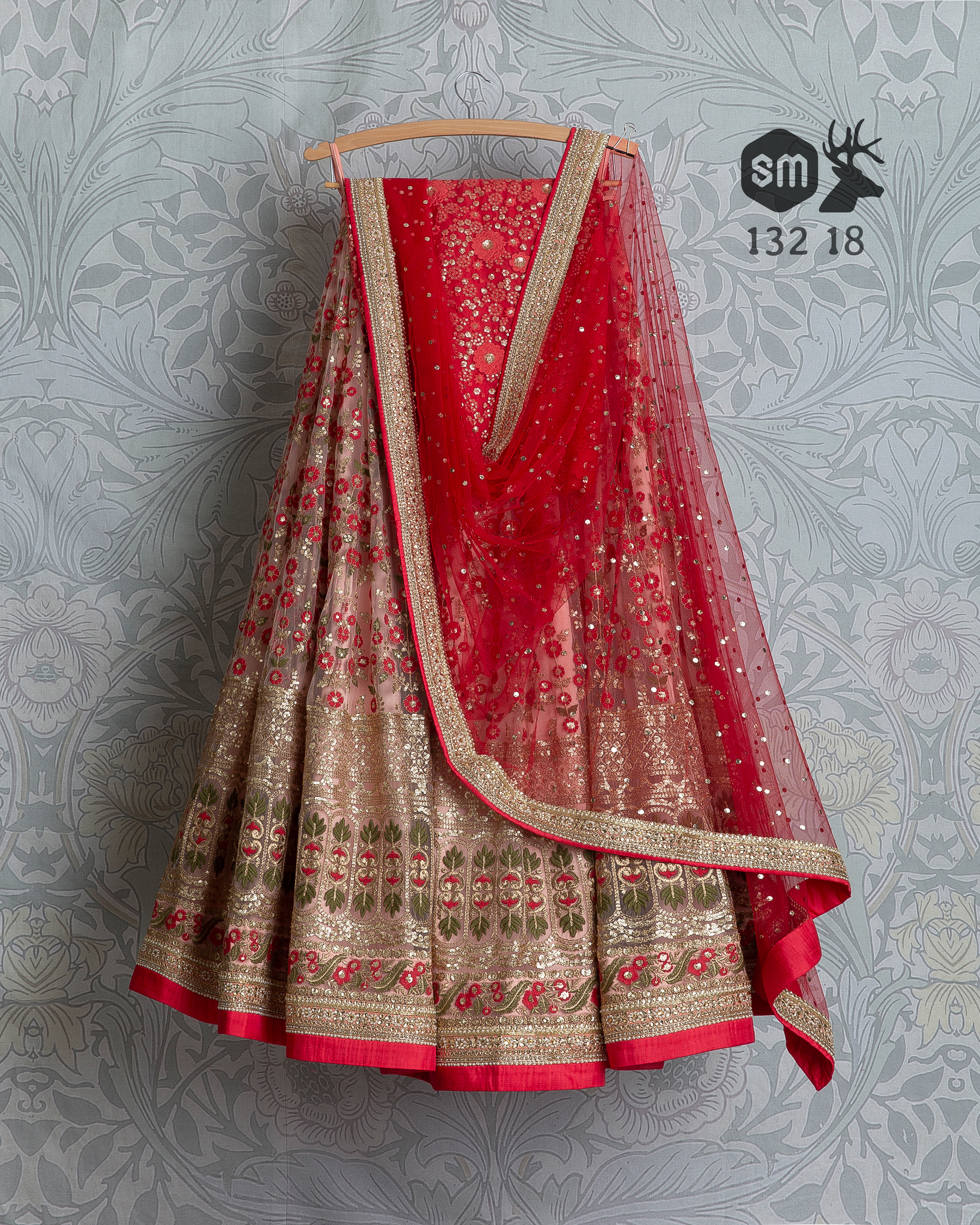 SMF LEH 132 18 | Red threadwork sequin lehenga with red badla dupatta and coral red threadwork sequin blouse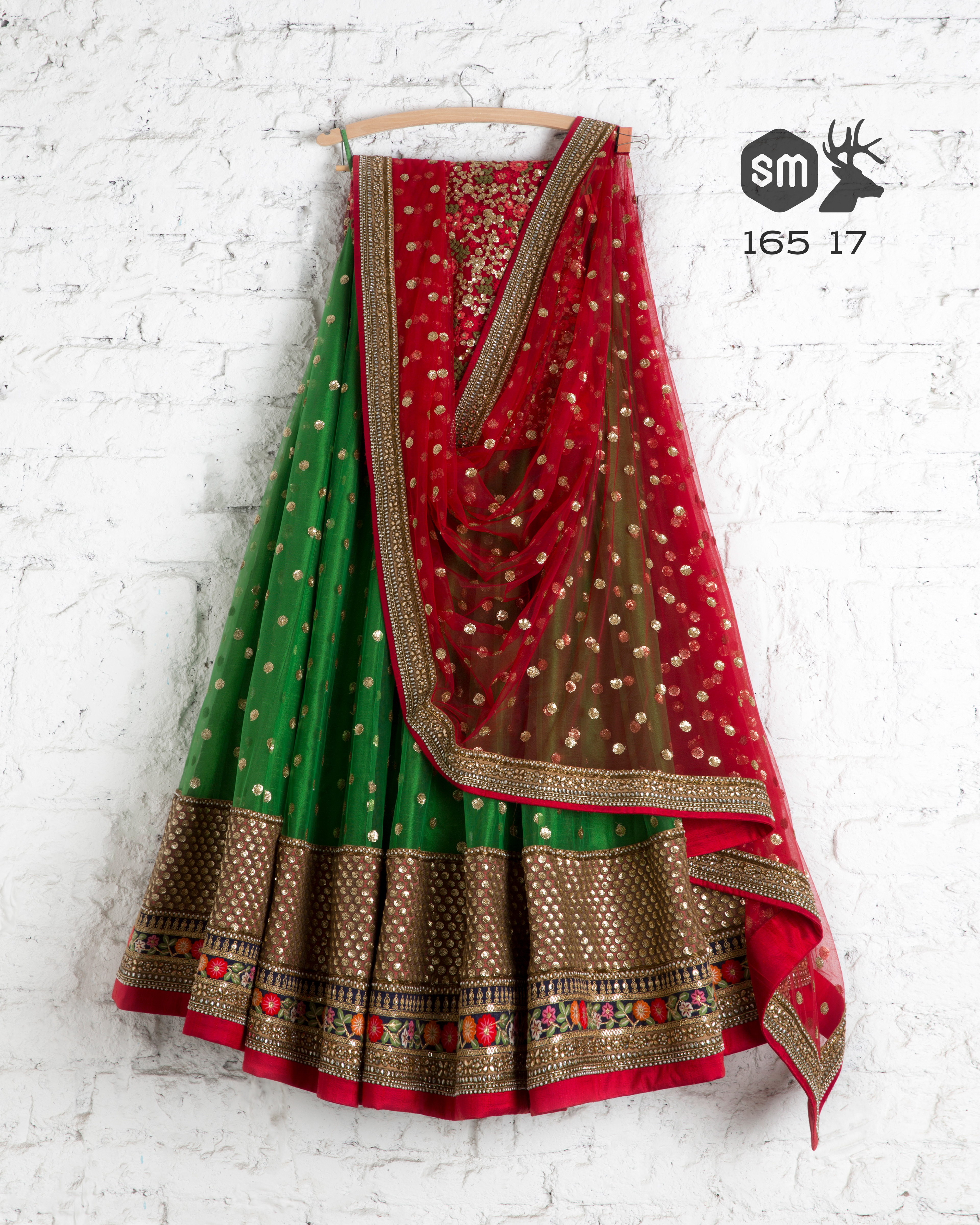 SMF LEH 165 17 I Emerald lehenga with kumkum red sequin dupatta and floral threadwork blouse

SMF LEH 203 17 I Dutch white threadwork sequin lehenga with coral badla dupatta and blouse (SOLD)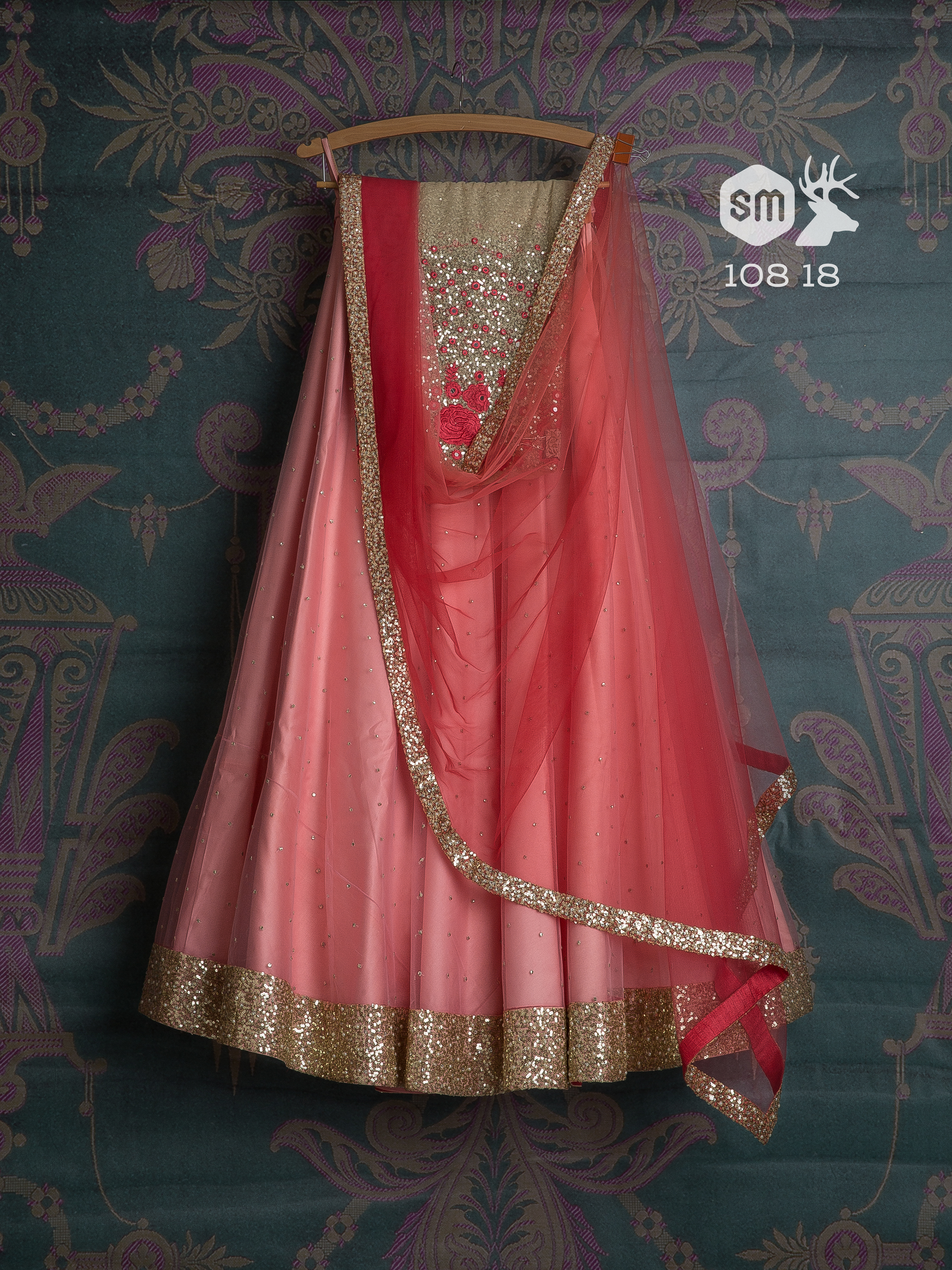 SMF LEH 108 18 | Pink sequin lehenga and coral shaded dupatta with sequin threadwork blouse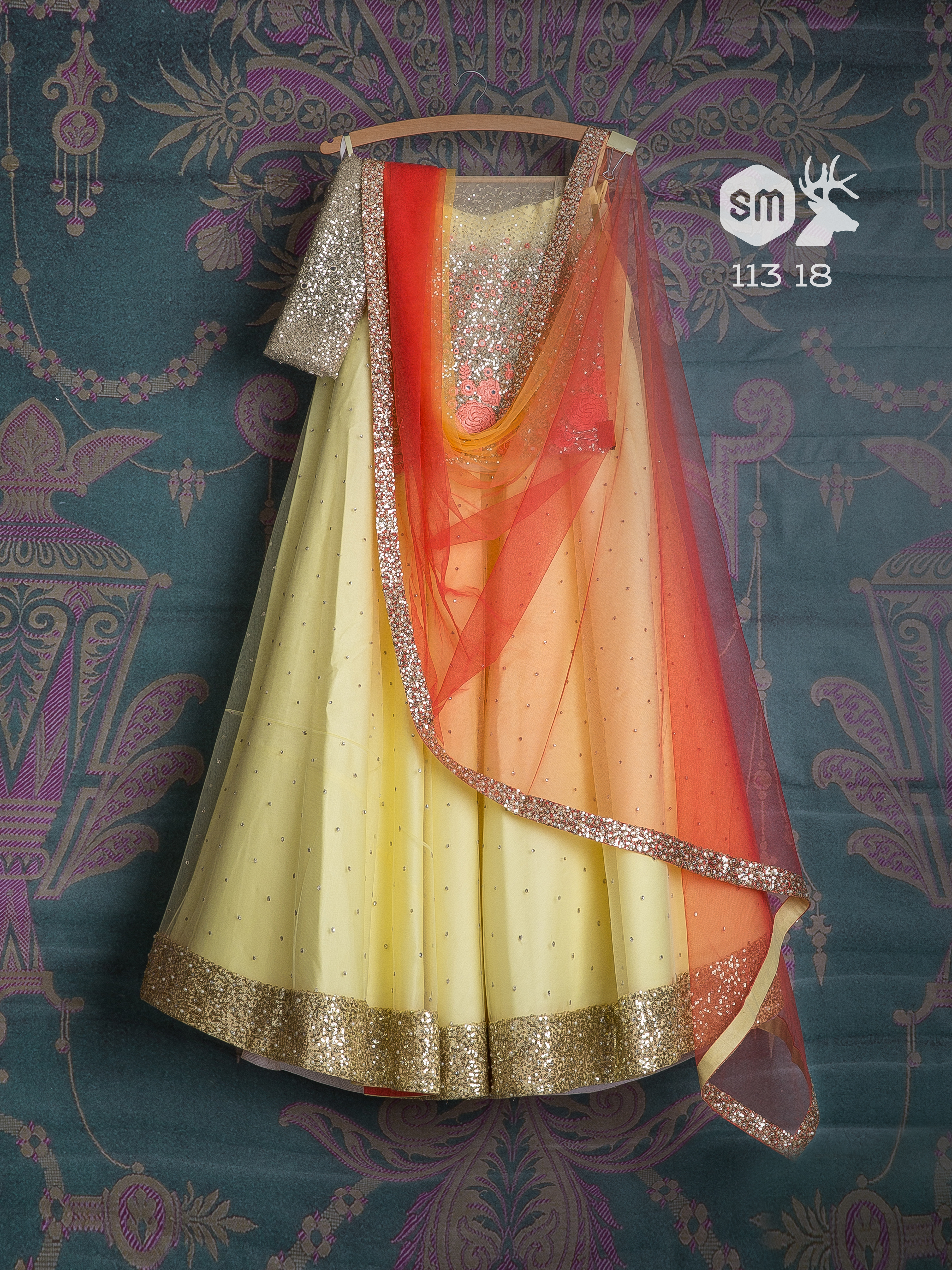 SMF LEH 113 18 | Soft sunshine badla lehenga with orange shaded dupatta and sequin rose threadwork blouse

SMF LEH 117 18 | Pastel green thread work sequin lehenga and sea blue shaded dupatta with sequin blouse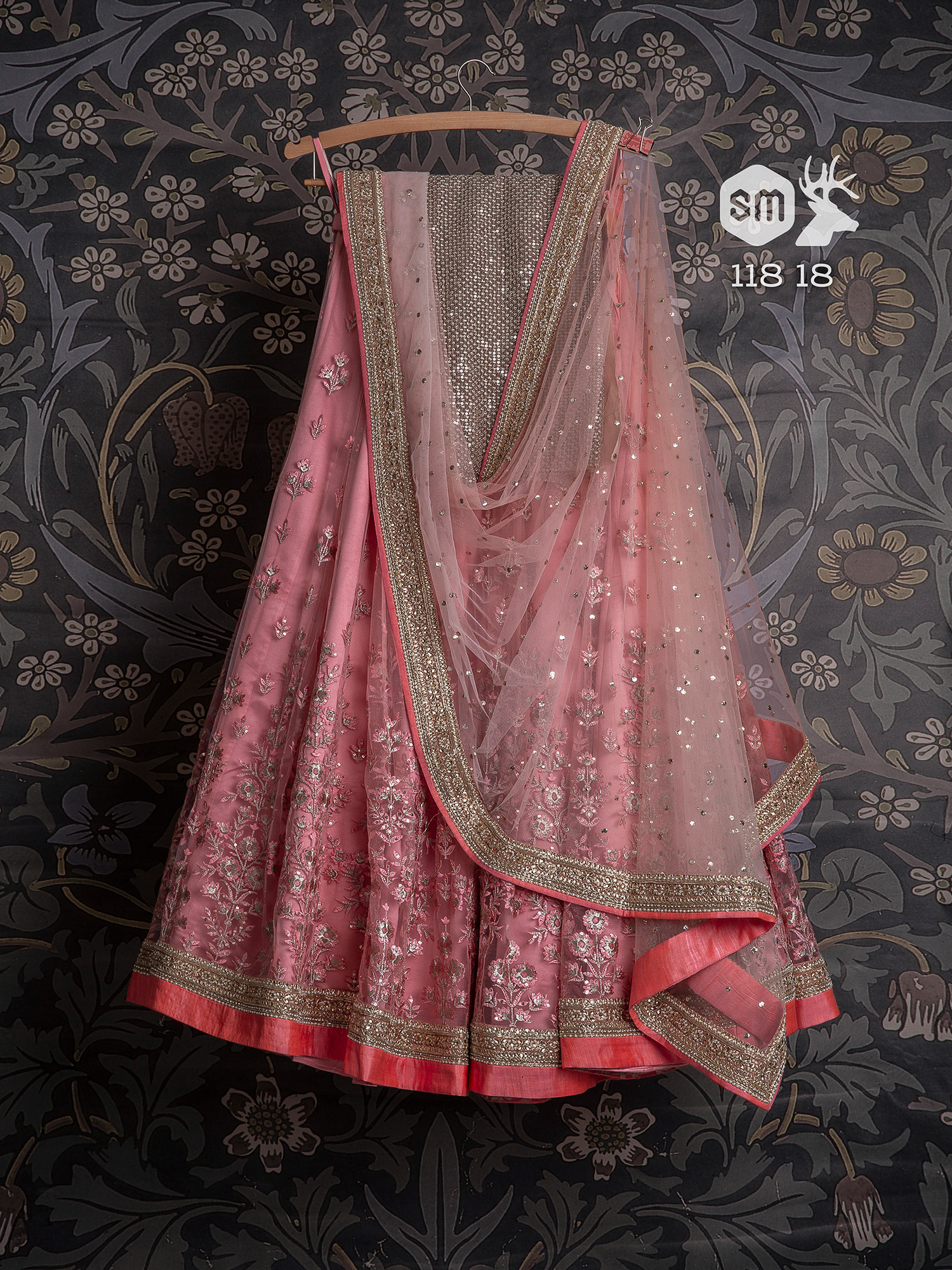 08 SMF LEH 118 18 | ₹ 64,000 | Pastel pinnk thread work sequin lehenga and dusty pink dupatta with sequin blouse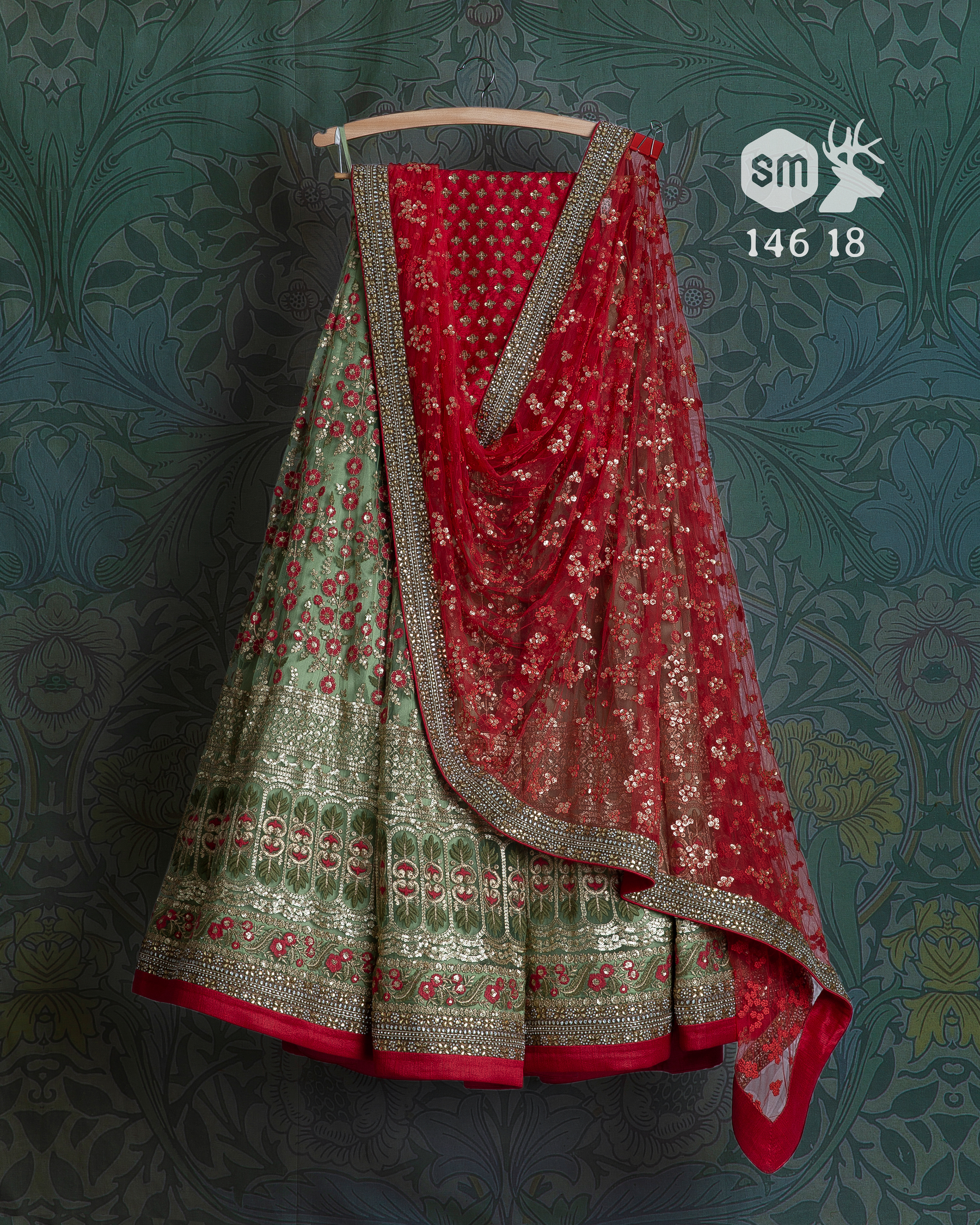 SMF LEH 146 18 | Nature green threadwork sequin lehenga with red sequin threadwork dupatta and red sequin handwork blouse

SMF LEH 155 17 | Mauve grey heavy daman lehenga with sequin dupatta and coral sequin threadwork blouse

SMF LEH 181 16 | Parakeet lehenga with pastel green dupatta

SMF LEH 128 17 | Melon orange lehenga with threadwork dupatta nd gold and threadwork blouse  (SOLD)
SMF LEH 136 16 | Flourescent pink orange lehenga with peach dupatta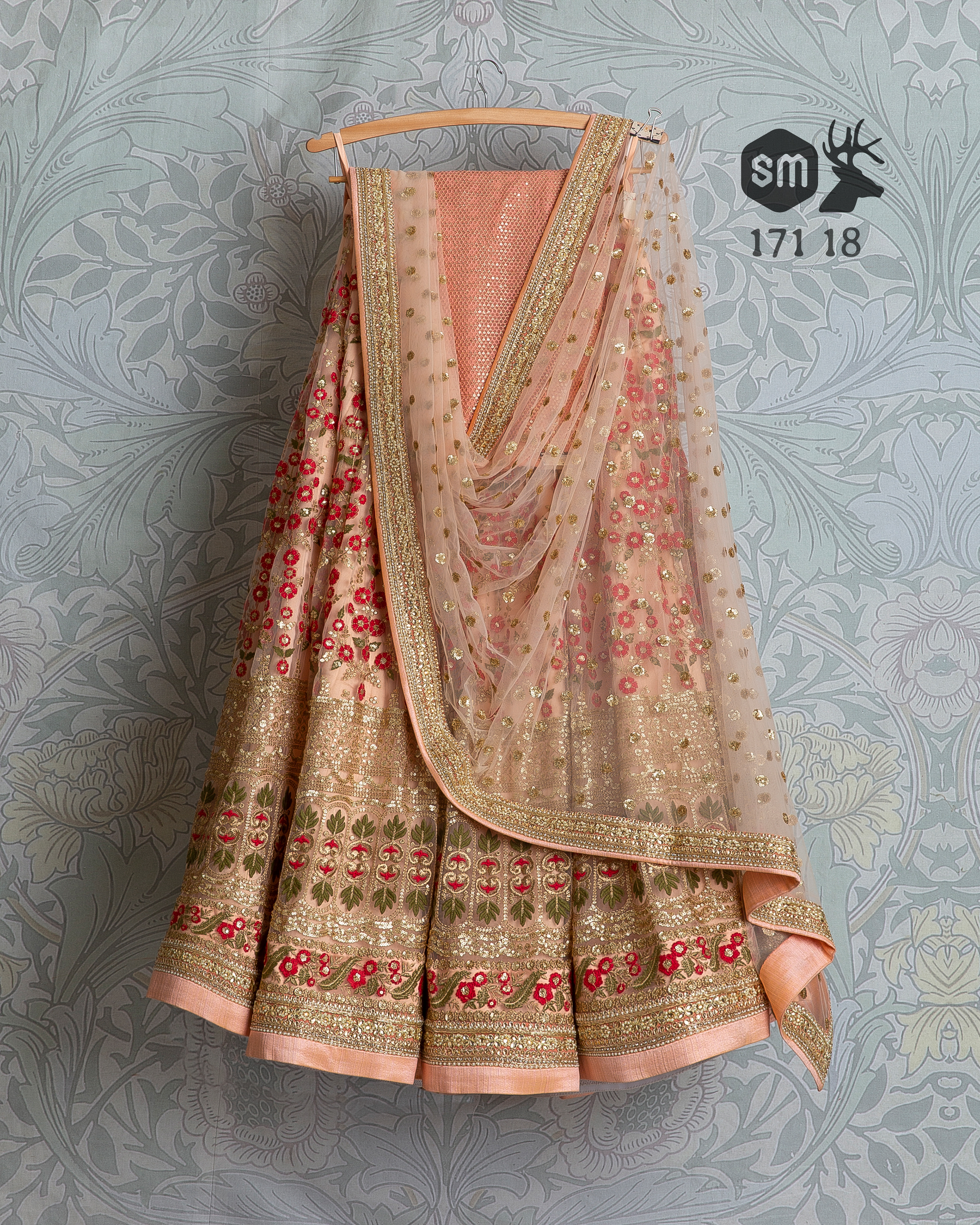 SMF LEH 171 18 | Peach smoothie threadwork sequin lehenga with soft peach sequin dupatta and peach threadwork sequin blouse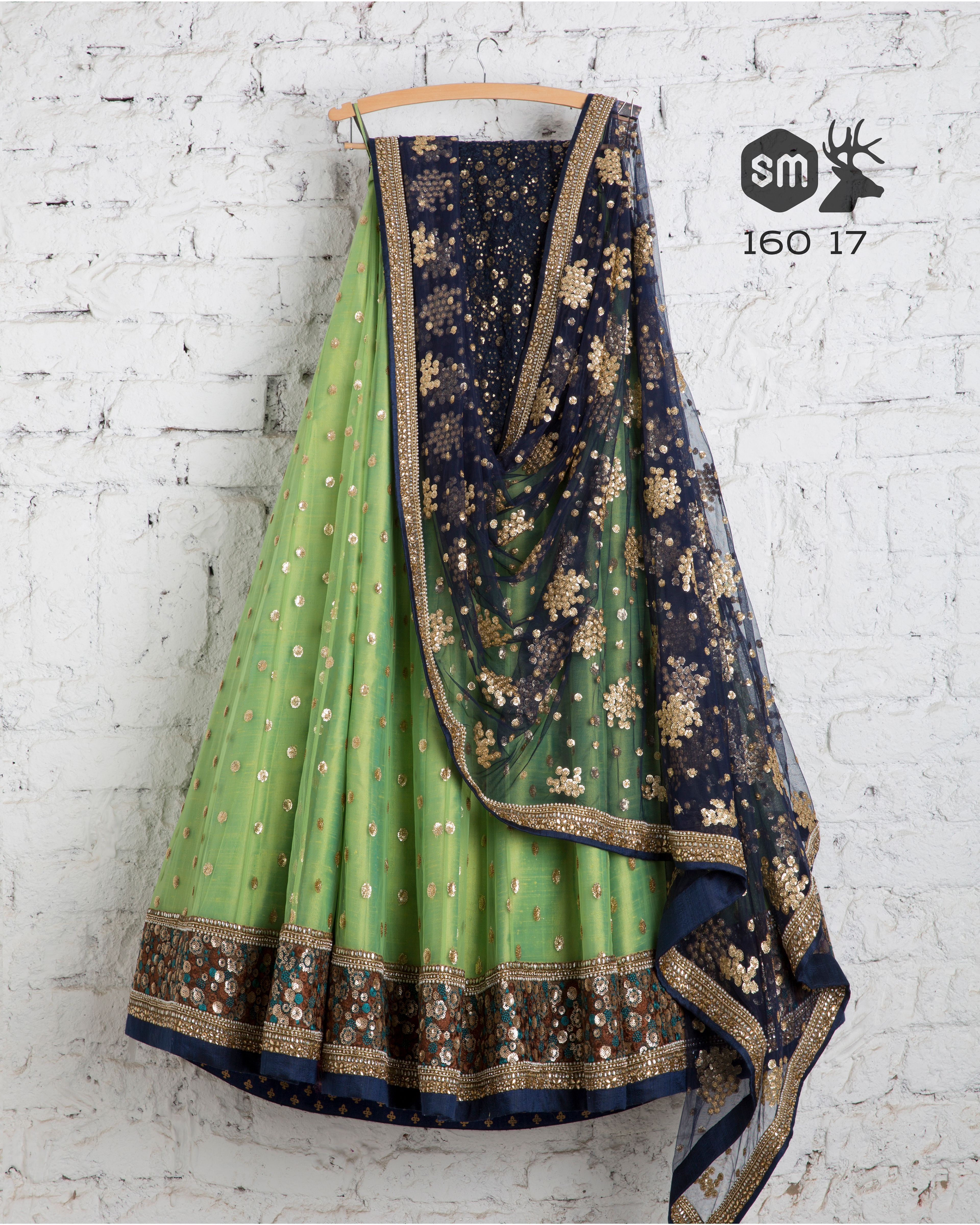 SMF LEH 160 17 | Olive green lehenga with ultramarine dupatta and blouse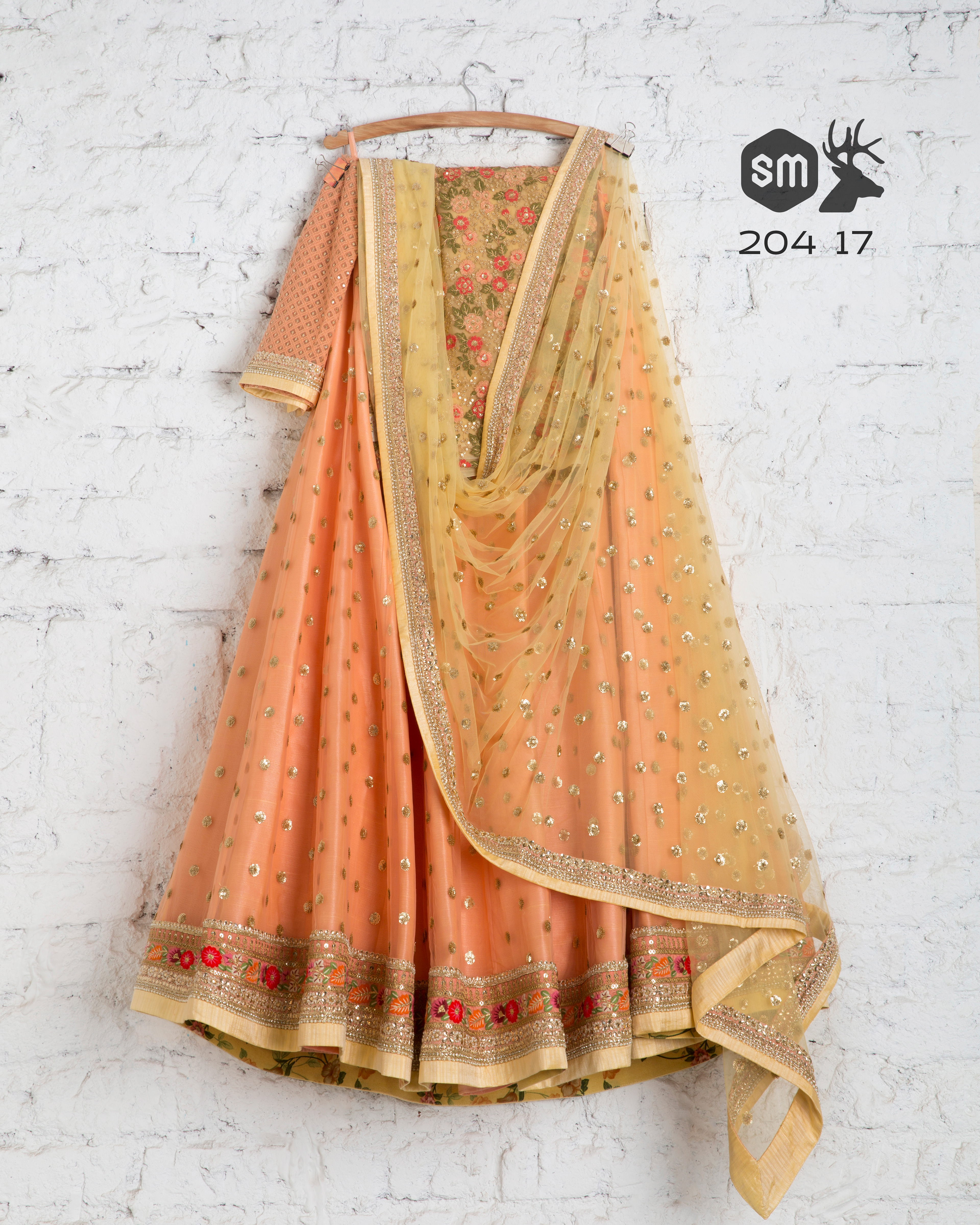 SMF LEH 204 17 I Peach tint lehenga with soft yellow sequin dupatta and floral threadwork blouse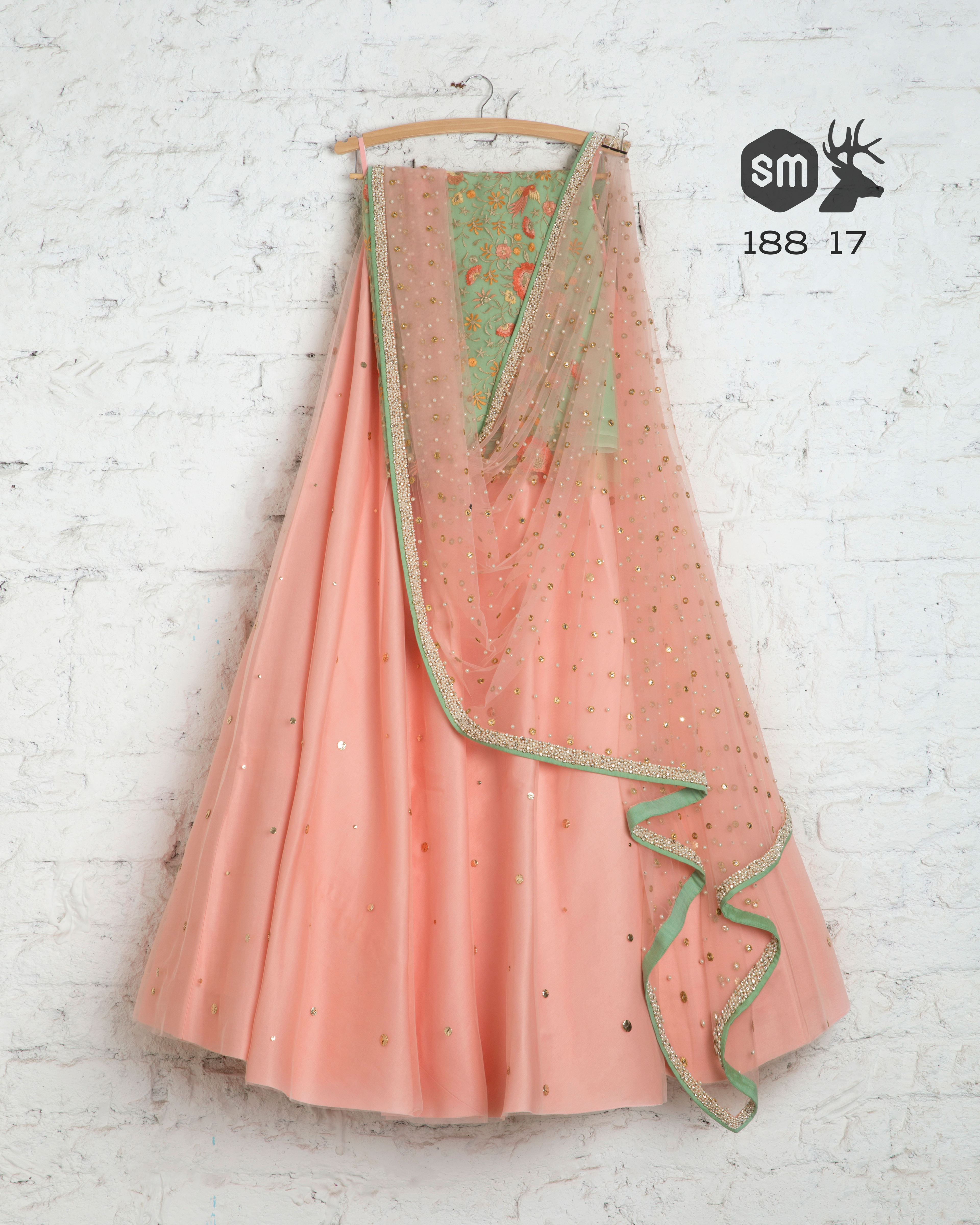 SMF LEH 188 17 I Peach blush badla lehenga with moti mirror teal dupatta and soft mint threadwork blouse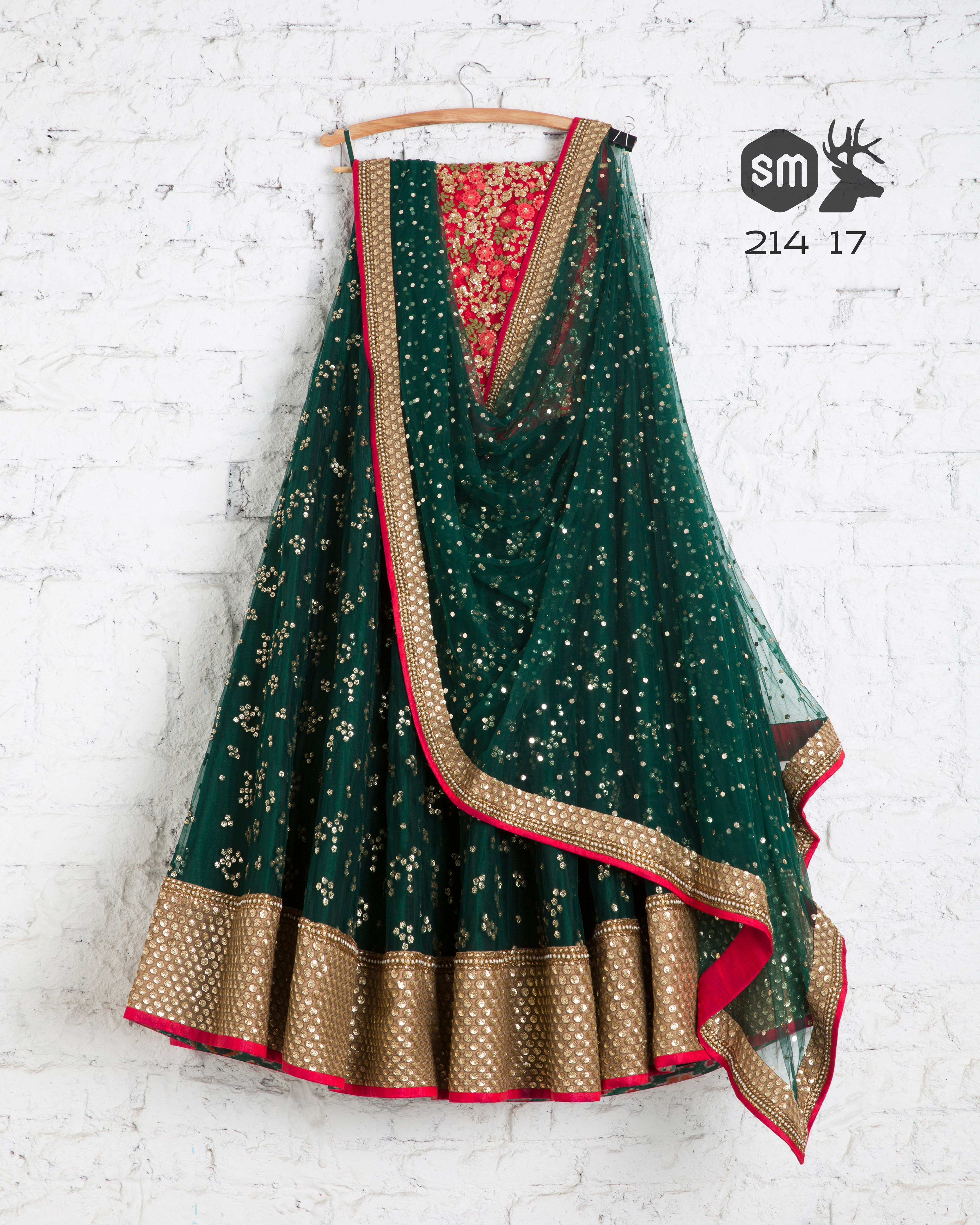 SMF LEH 214 17 I Deep green lehenga and badla duppatta with red floral threadwork sequin blouse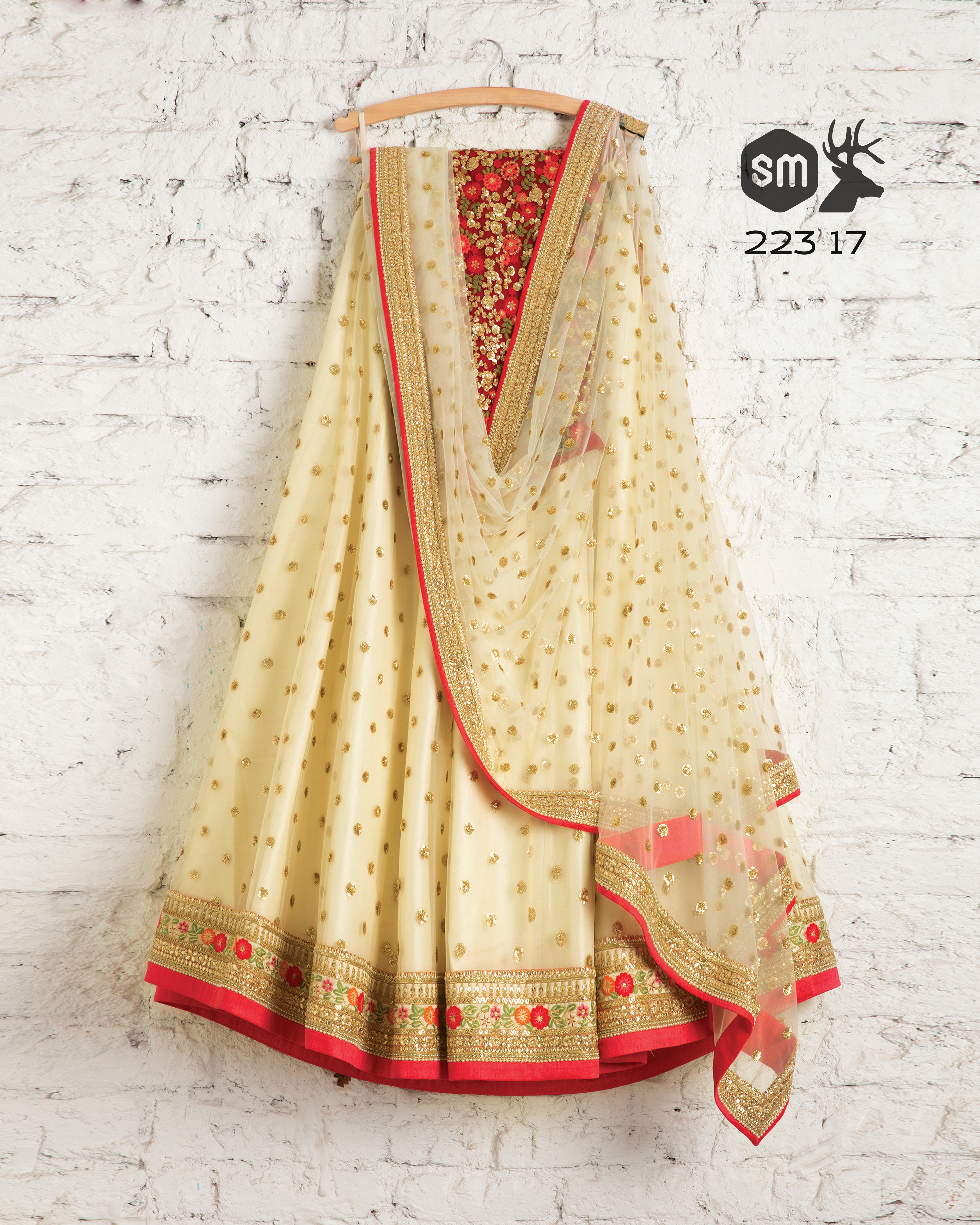 SMF LEH 223 17 | Vanilla sequin lehenga with matching sequin dupatta and floral threadwork blouse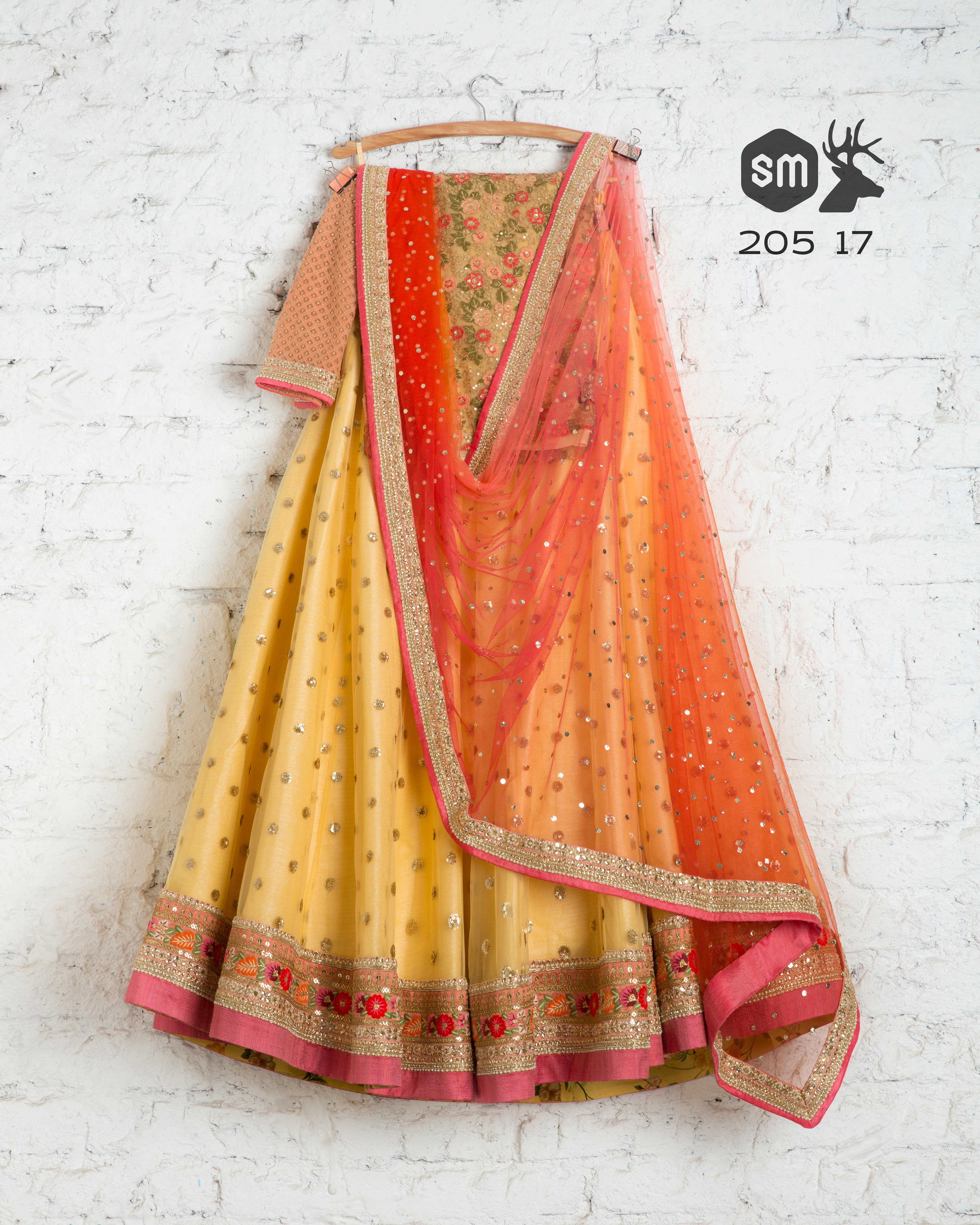 SMF LEH 205 17 I Soft sunshine lehenga with coral shaded badla dupatta and floral threadwork blouse

SMF LEH 206 17 I Soft sunshine lehenga with sequin dupatta and floral threadwork blouse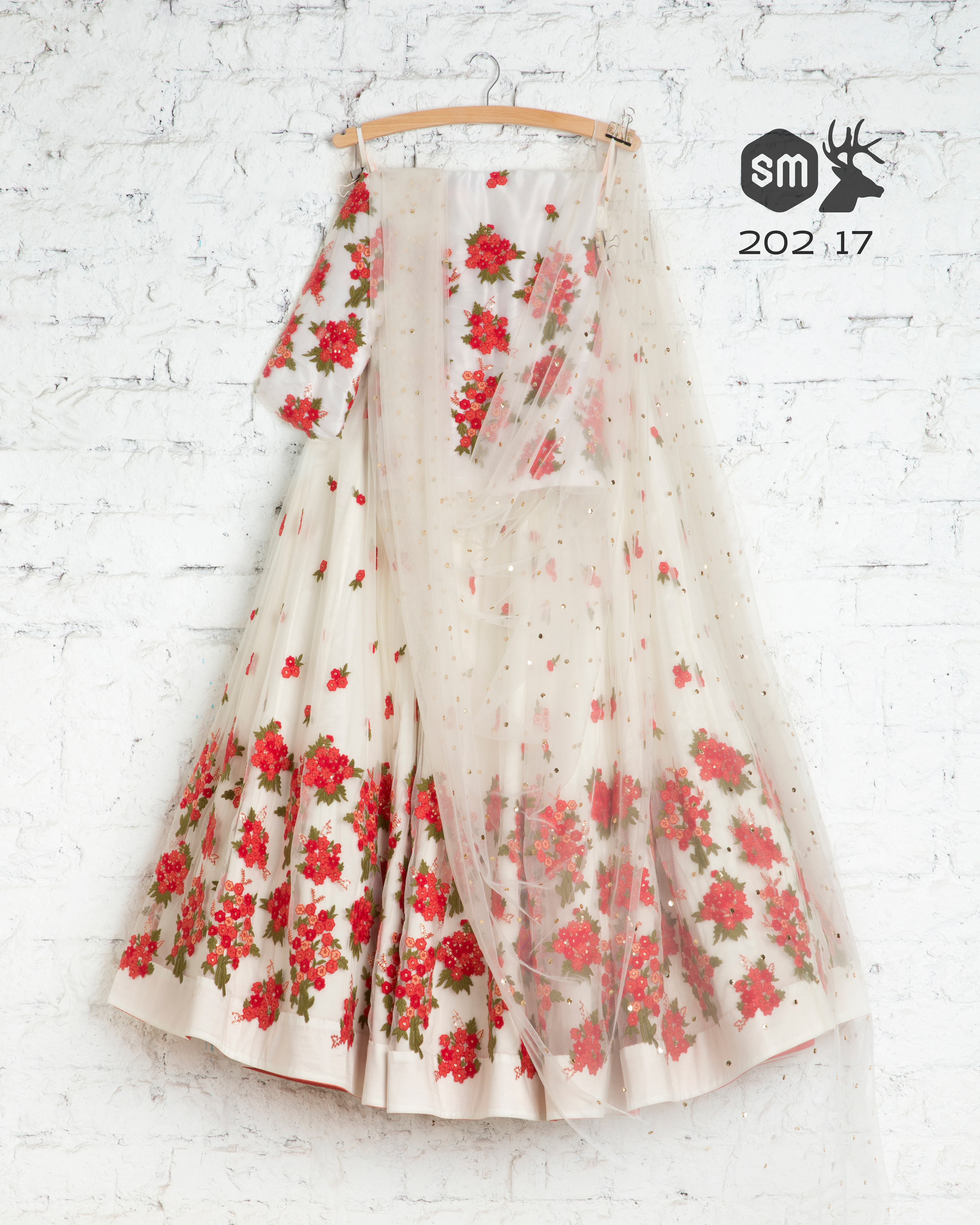 SMF LEH 202 17 I Daisy floral embroidery lehenga with badla dupatta and matching blouse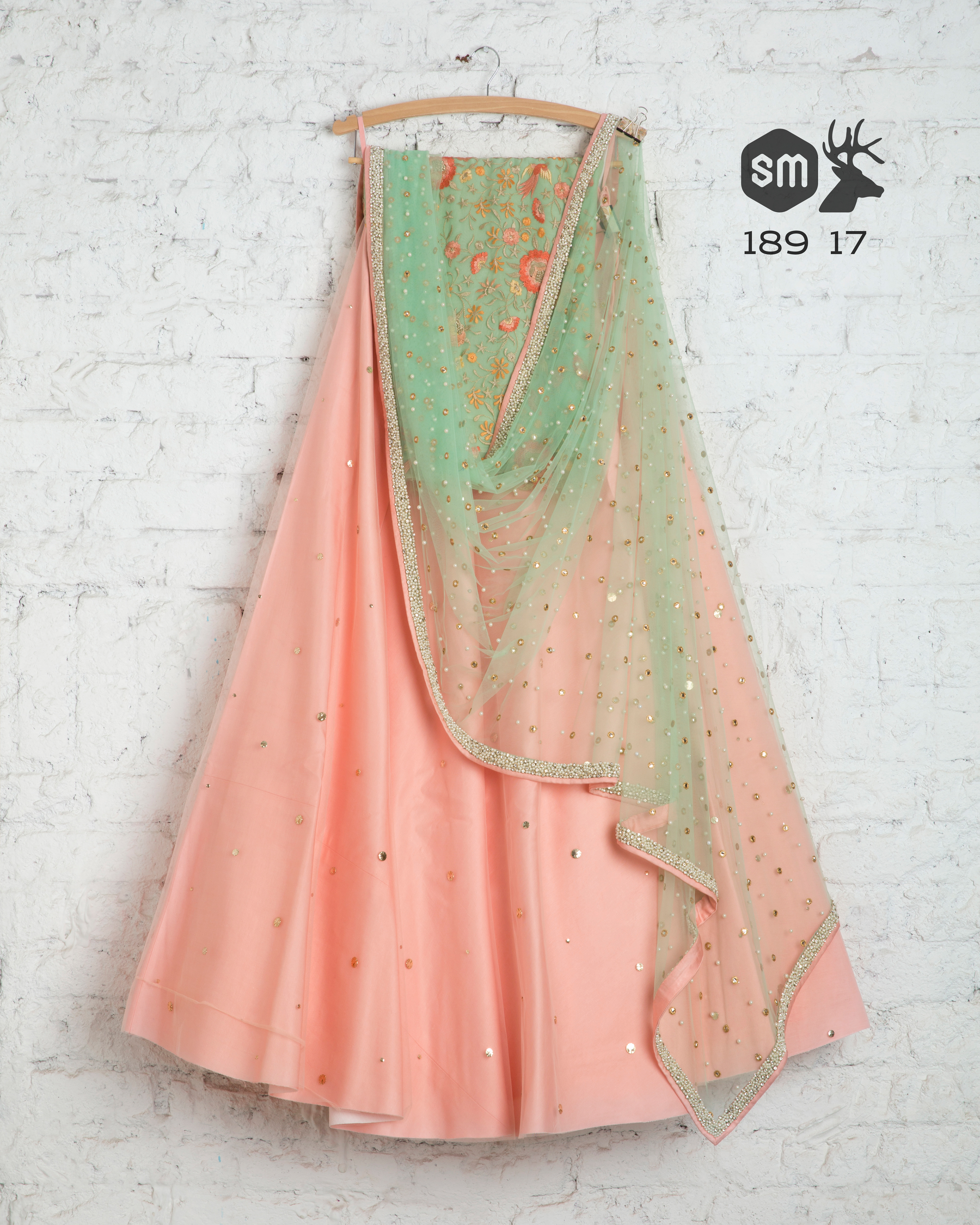 SMF LEH 189 17 I Peach blush badla lehenga with moti mirror teal dupatta and soft mint threadwork blouse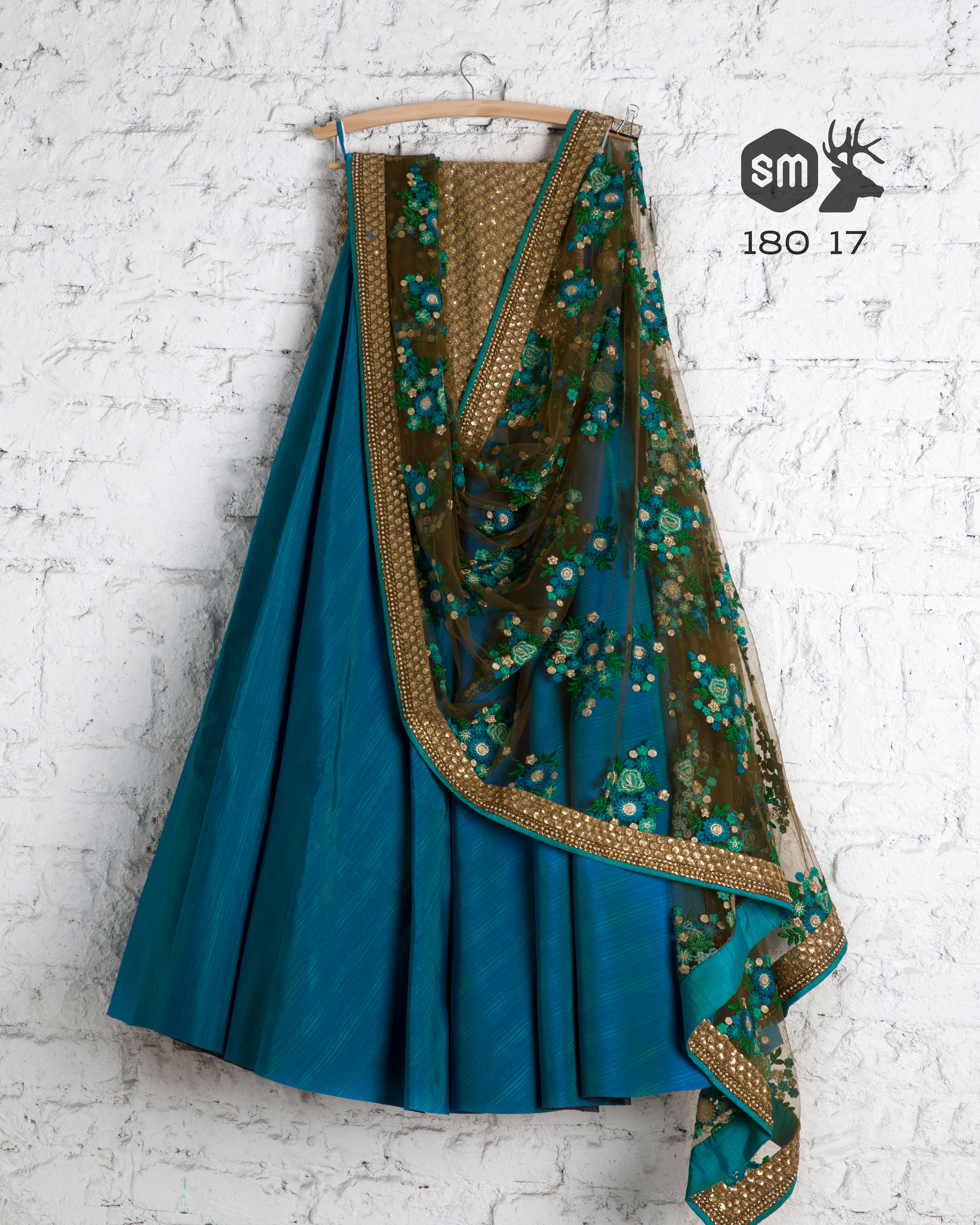 SMF LEH 180 17 I Sapphire lehenga with floral threawork dupatta and antique gold sequin threawork blouse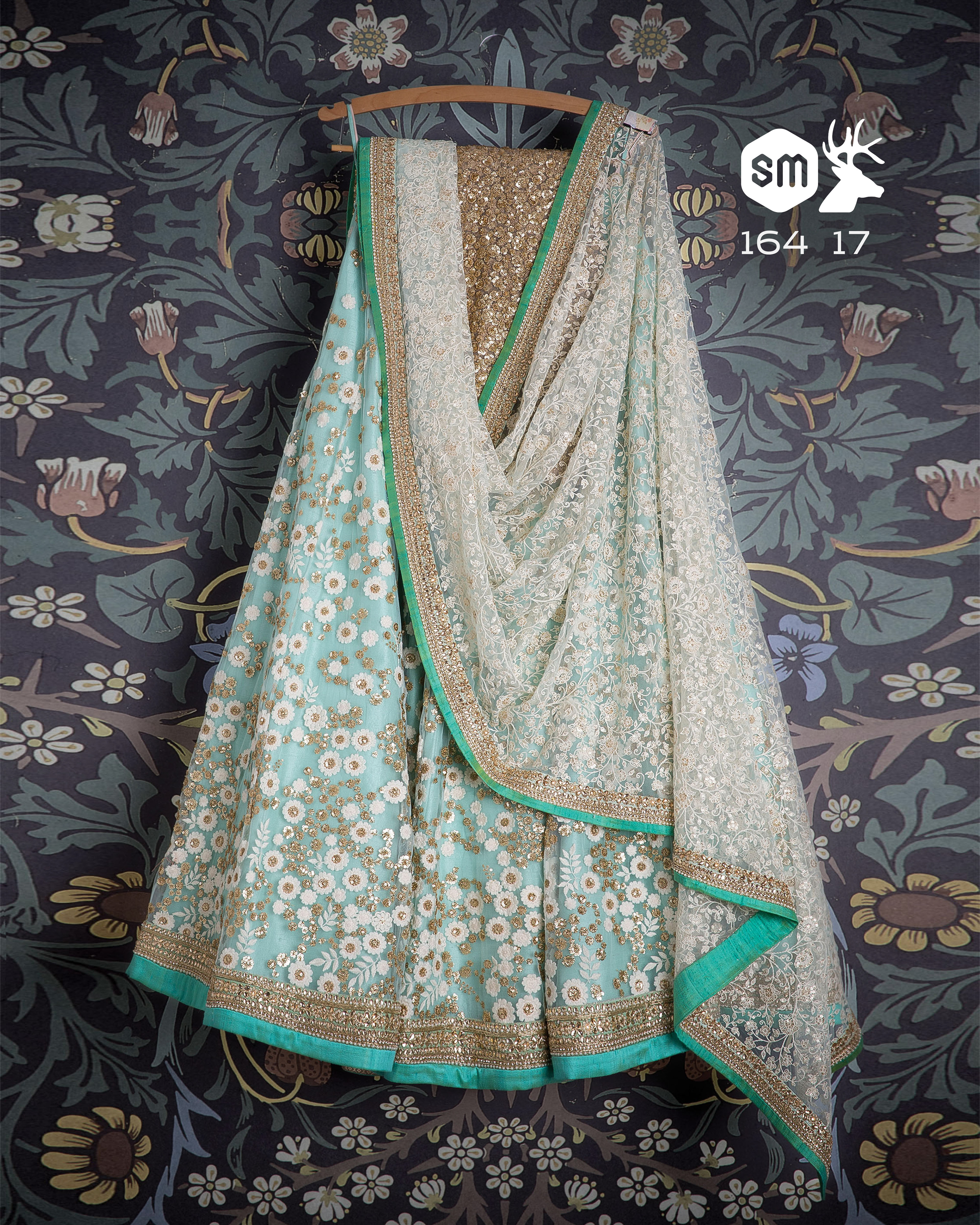 SMF LEH 164 17 I Sky blue lehenga with white sequin threadwork, white threadwork dupatta and gold sequin blouse (SOLD)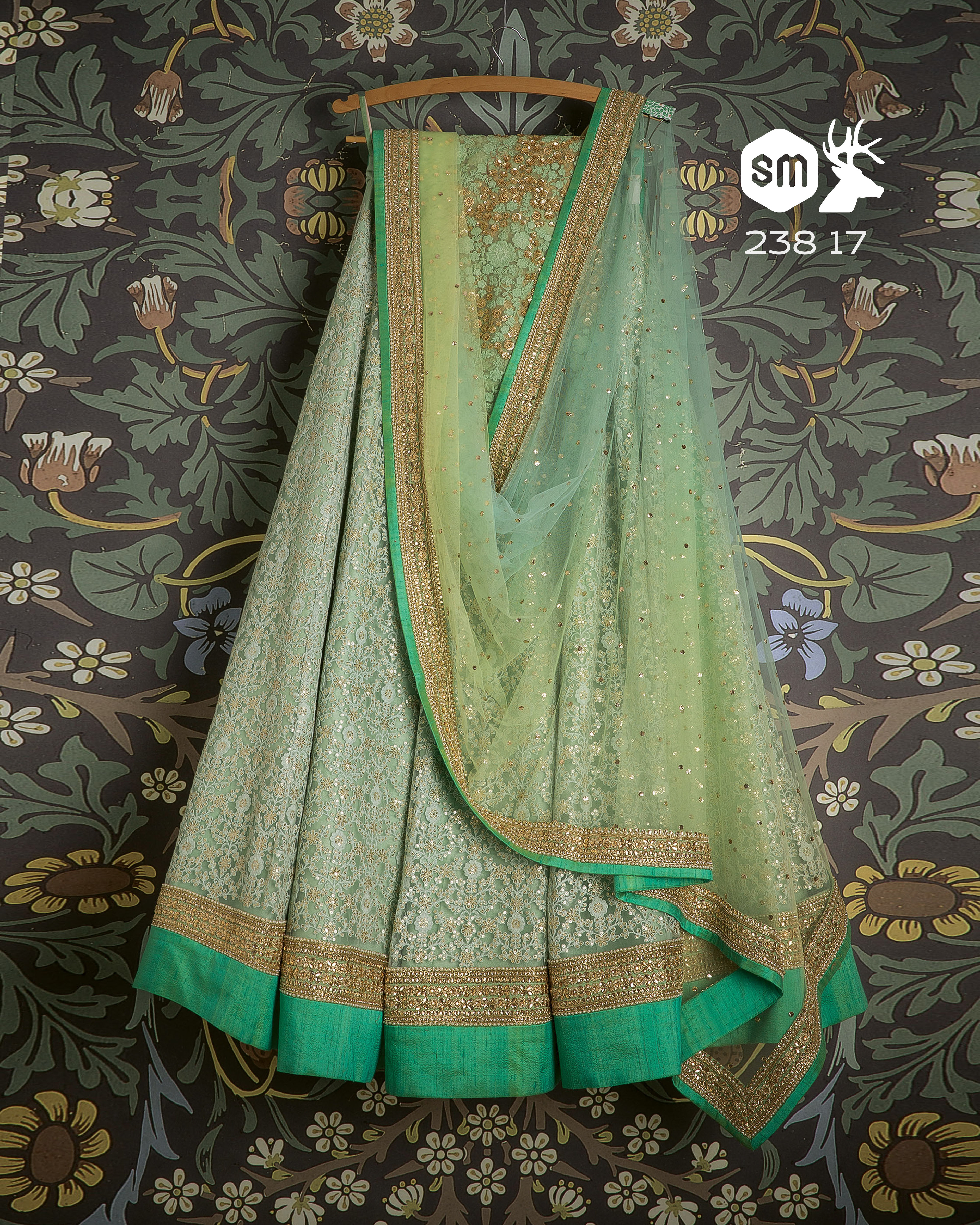 SMF LEH 238 17 I Seagreen threadwork sequin lehenga with matching shaded badla dupatta and blouse

SMF LEH 342 17 | Ocean blue sequin embroidered lehenga and green embriodred dupatta and teal blouse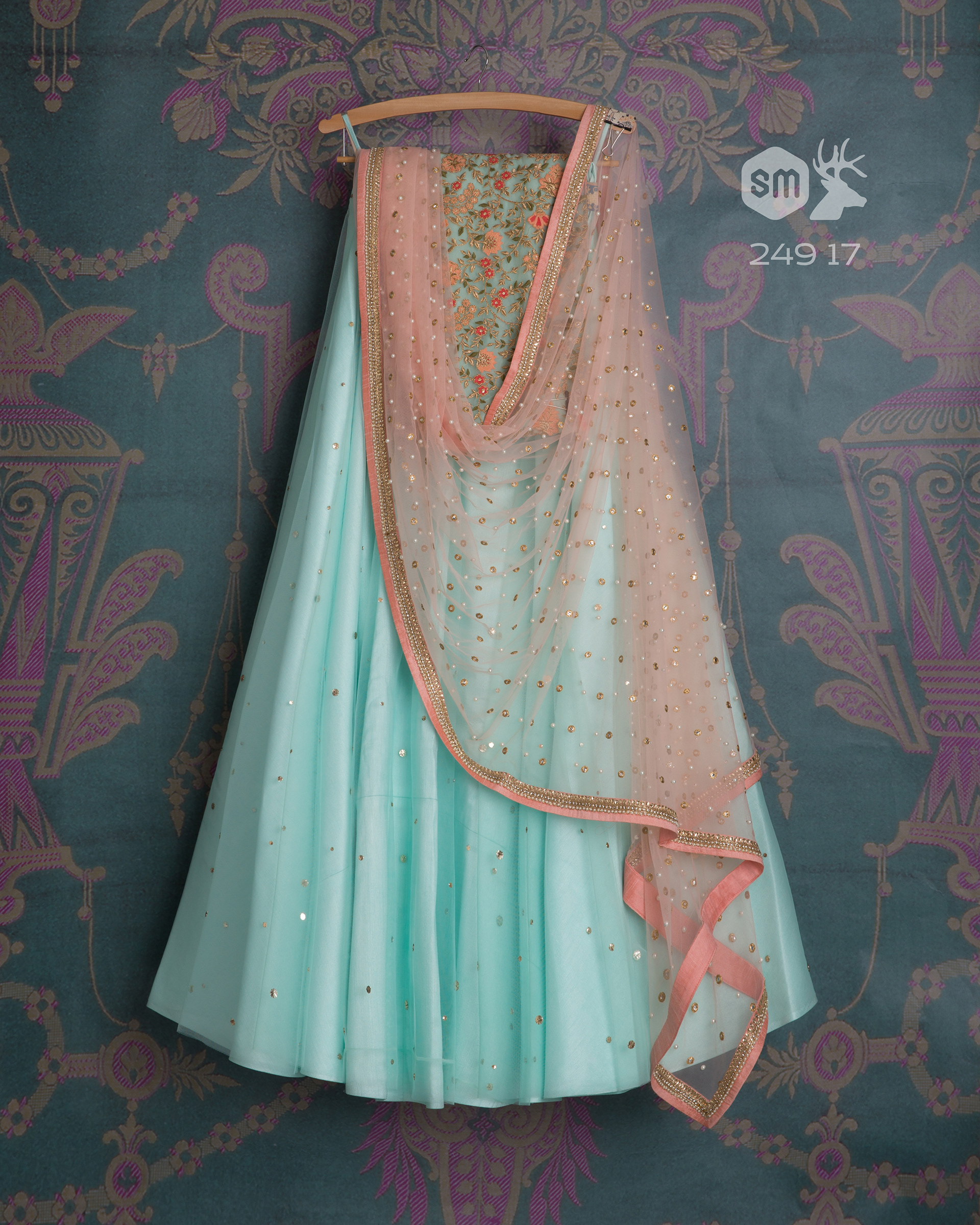 SMF LEH 249 17 I Sky blue badla lehenga with babypink moti mirror dupatta and floral threadwork matching blouse (SOLD)
SMF LEH 181 17 I Sky blue lehenga with floral white threadwork, white threadwork dupatta and gold sequin blouse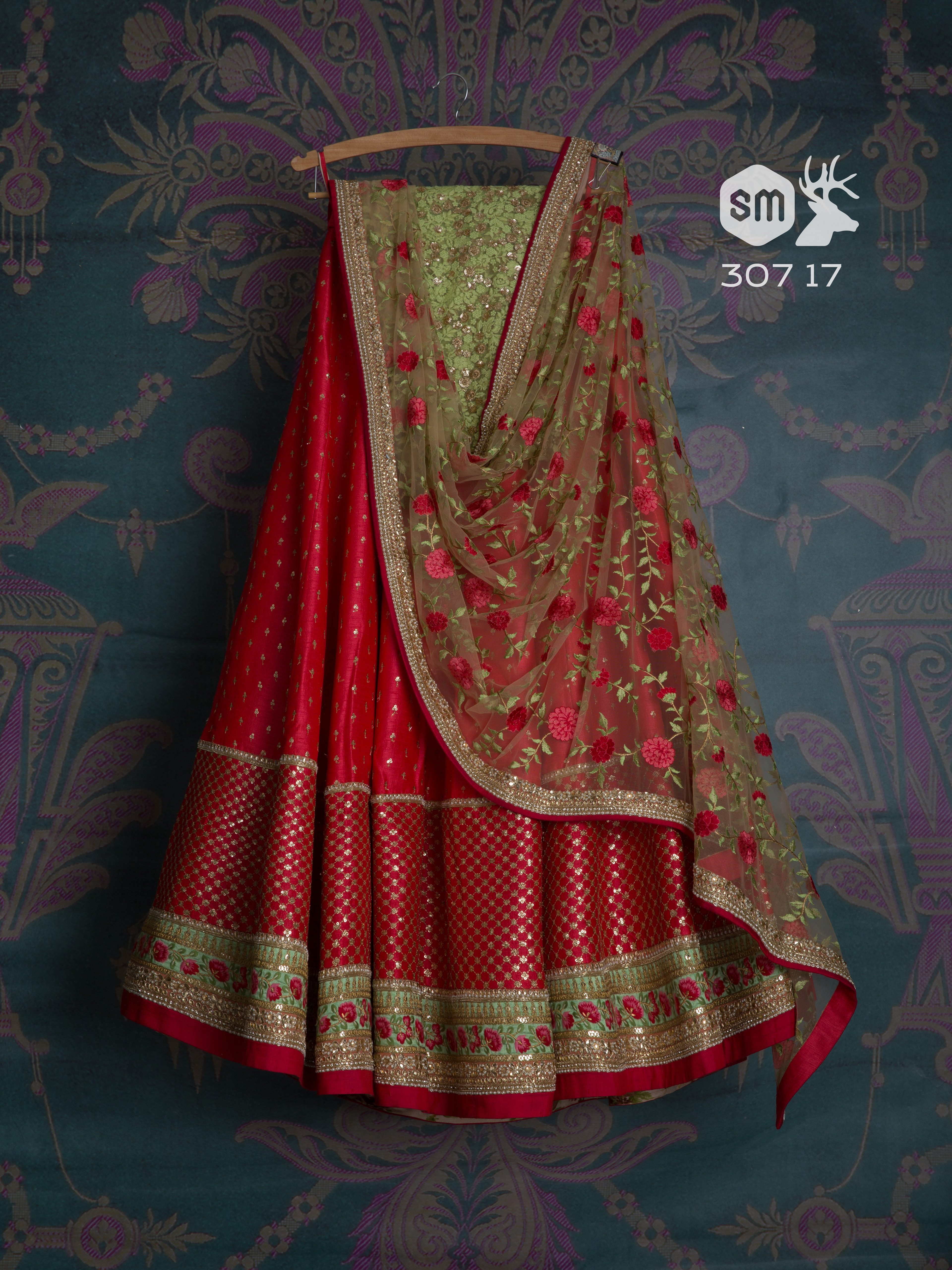 SMF LEH 307 17 |  Red lehenga with floral dupatta and green sequin threadwork blouse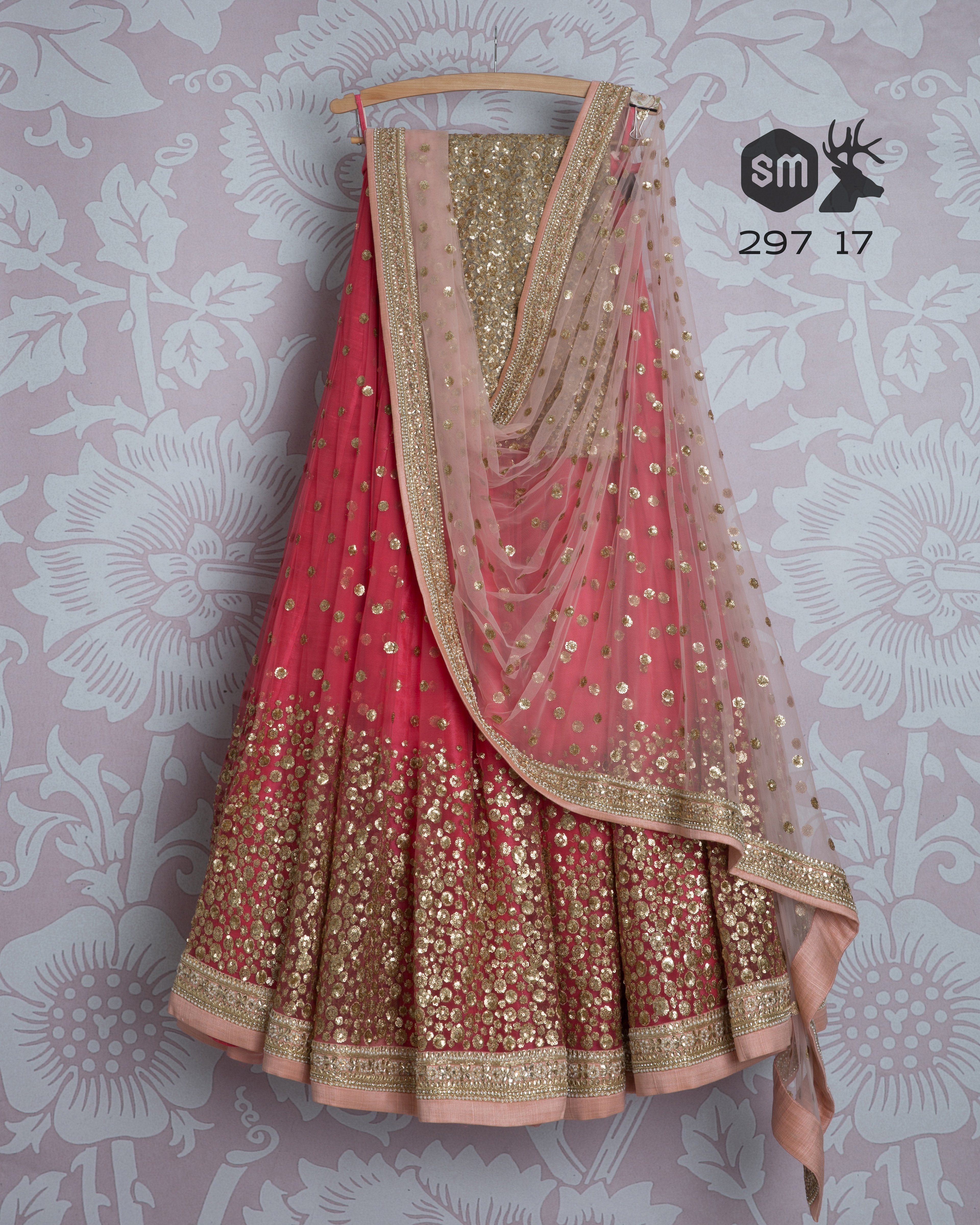 SMF LEH 297 17 | Dark bubblegum sequin lehenga with bubblegum sequin dupatta and gold sequin blouse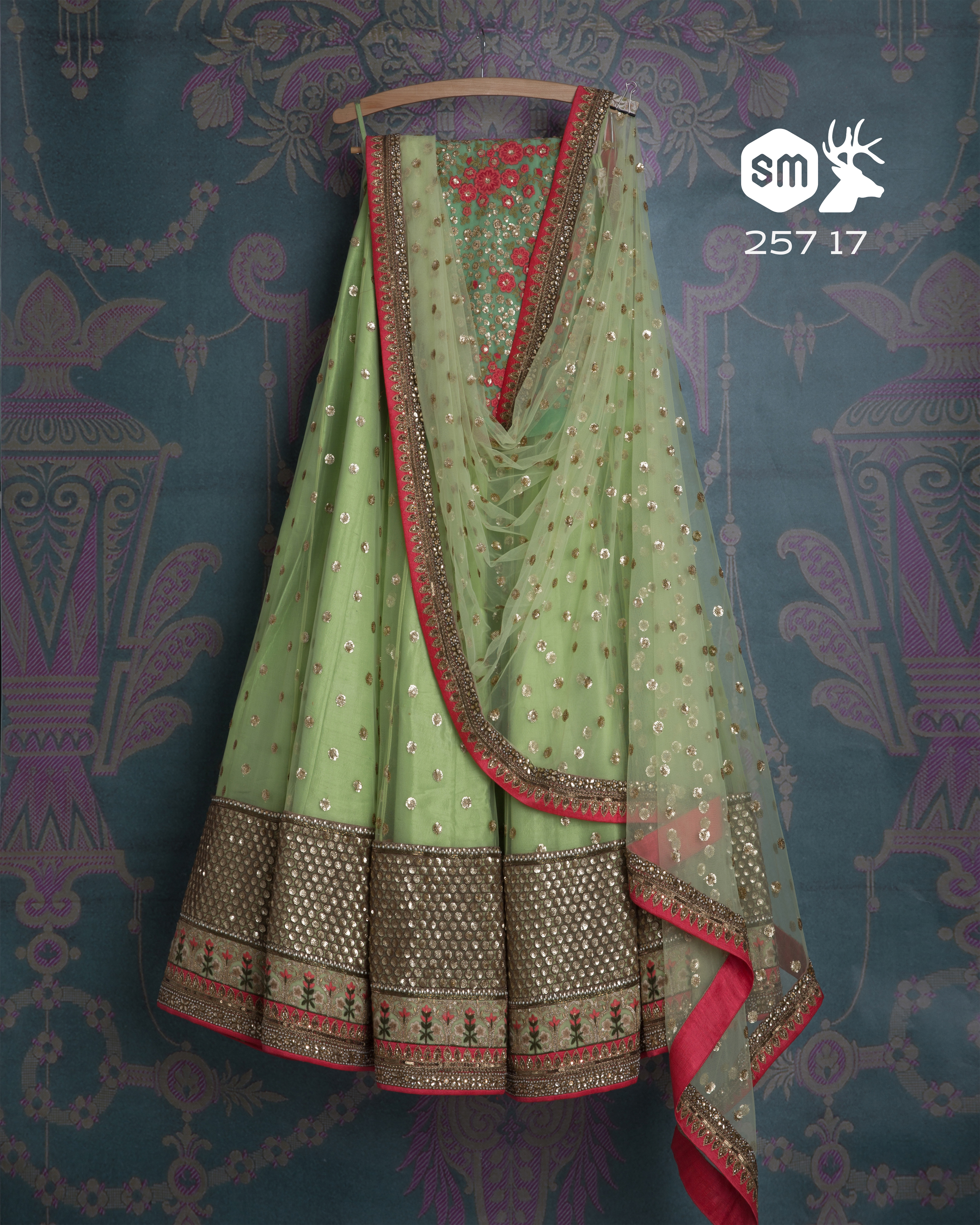 SMF LEH 257 17 I Soft parakeet sequin lehenga with matching sequin dupatta and floral threadowrk blouse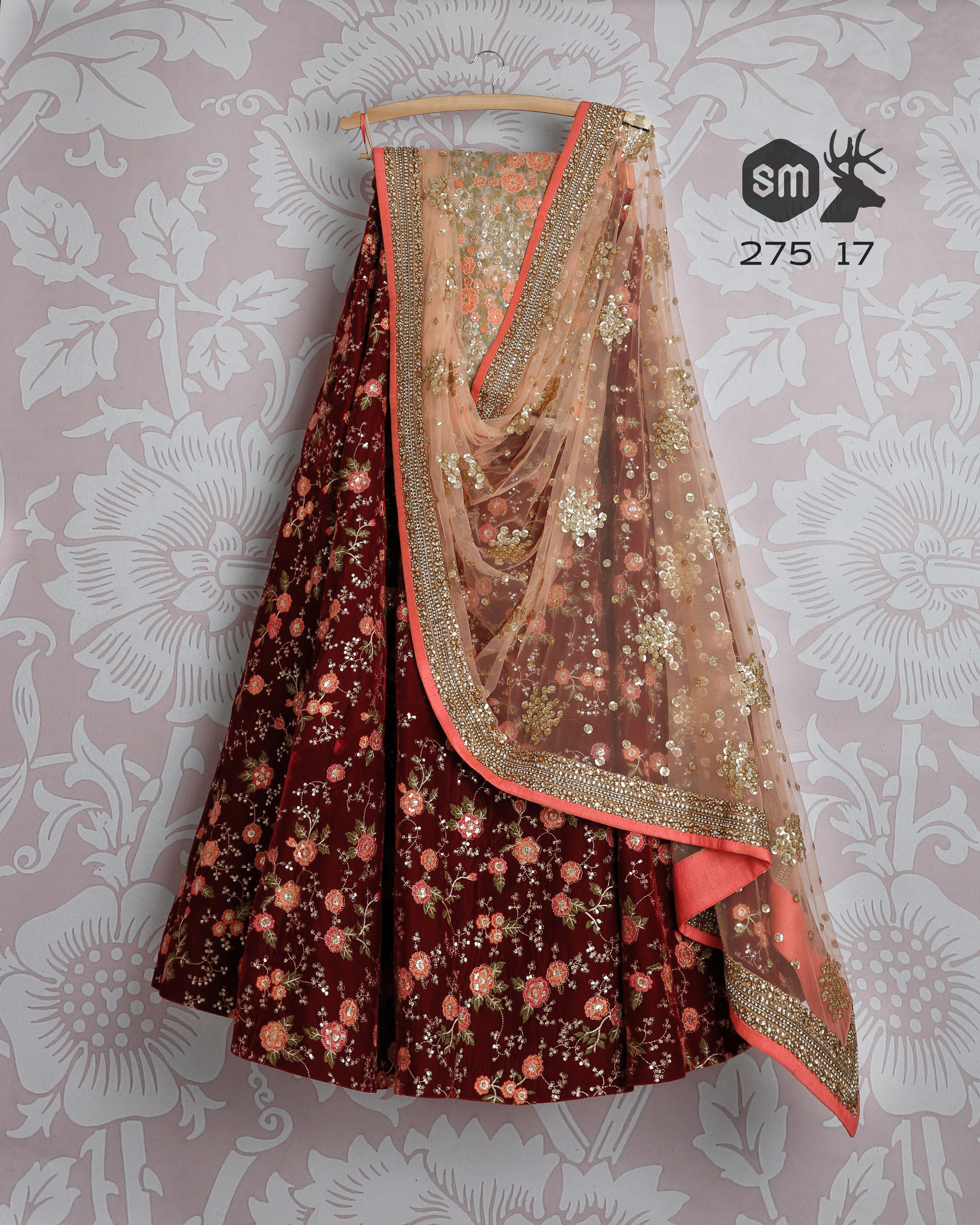 SMF LEH 275 17 I Dark cherry with floral threadwork lehenga with tangerine sequin dupatta and floral sequin blouse (SOLD)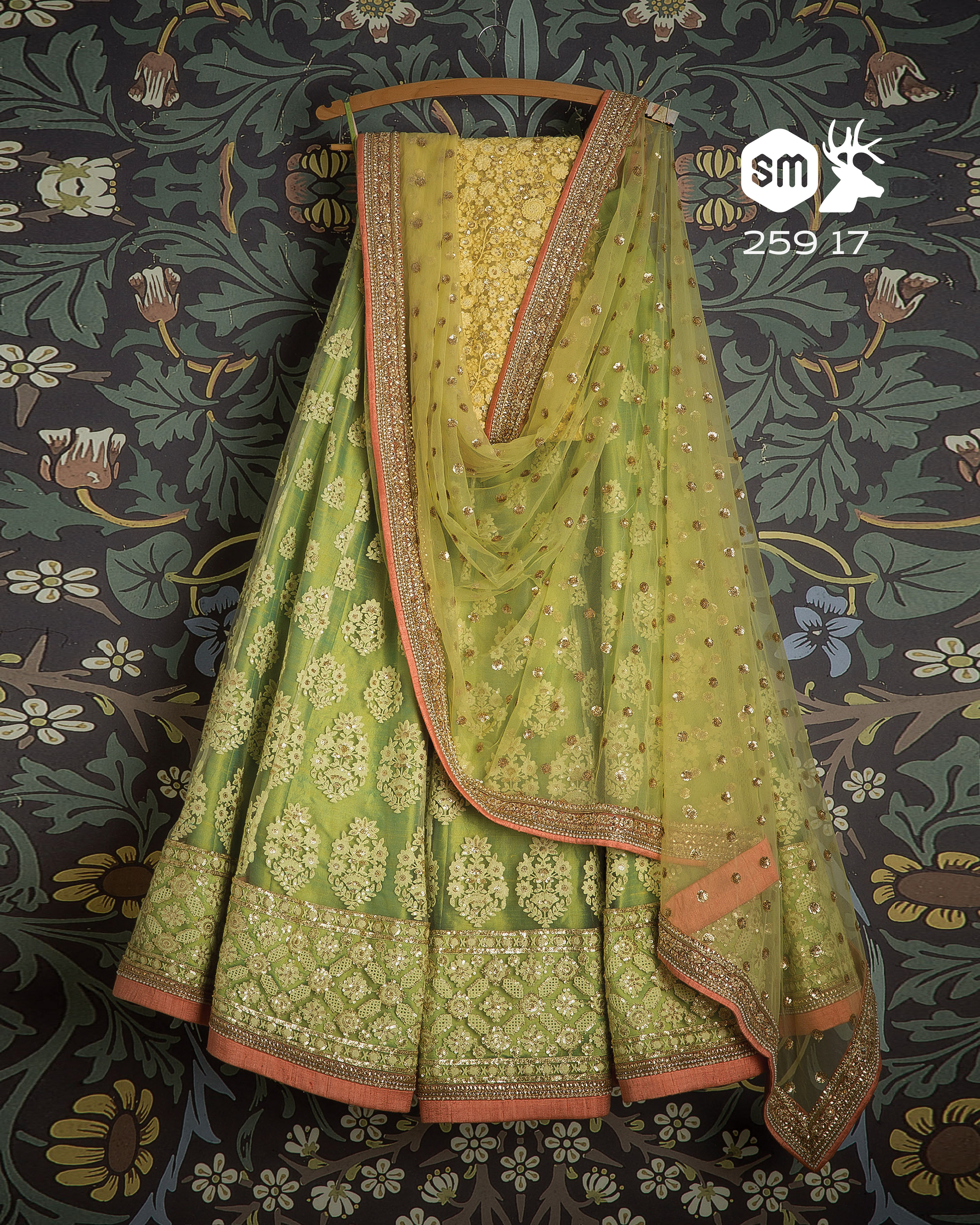 SMF LEH 259 17 I Olive threadwork sequin lehenga with lime sequin dupatta with yellow sequin and threadwork blouse (SOLD)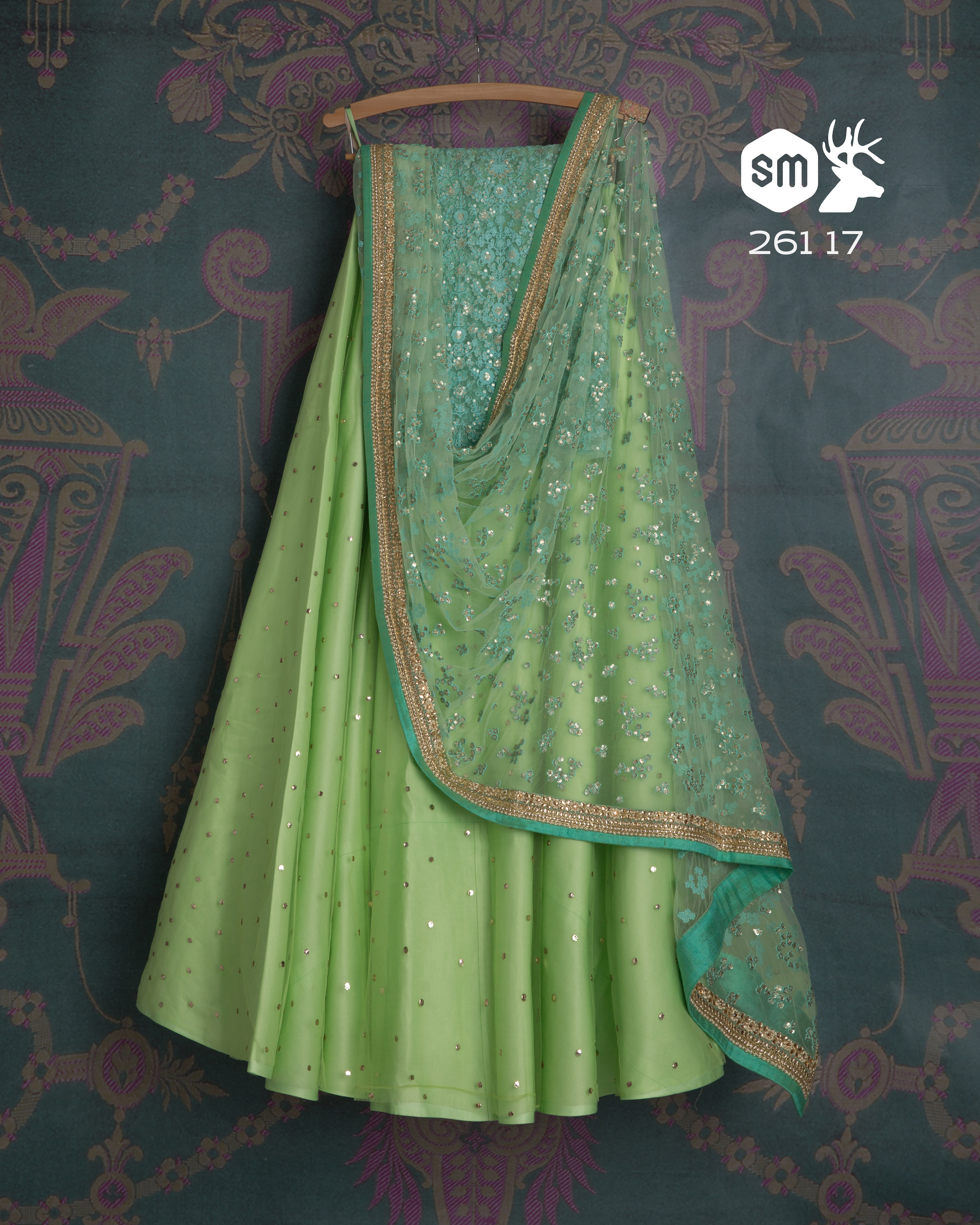 SMF LEH 261 17 I Leaf lime badla lehenga with teal threadwork dupatta and teal threadwork blouse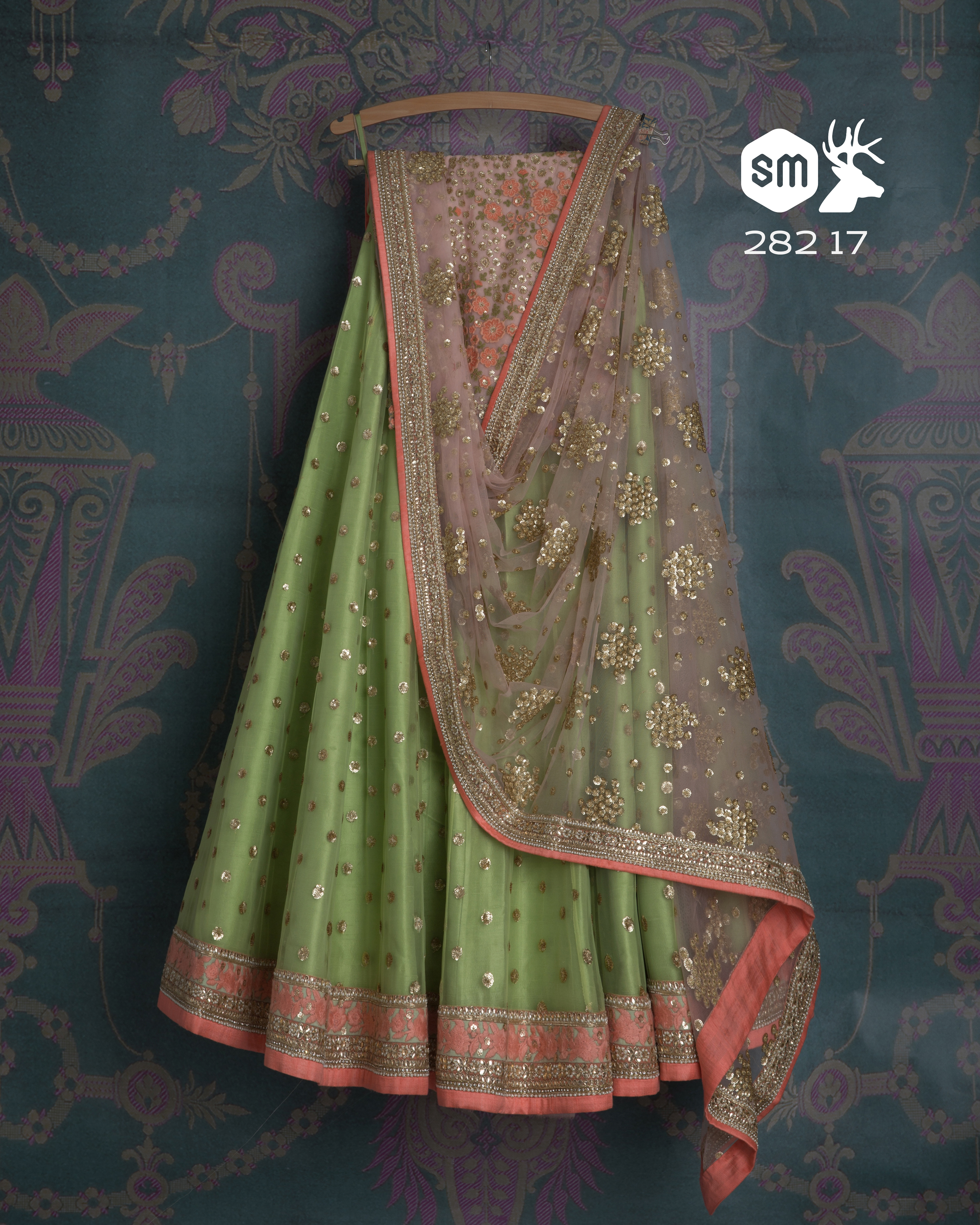 SMF LEH 282 17 I Green sequin lehenga with lilac sequin dupatta and floral threadwork blouse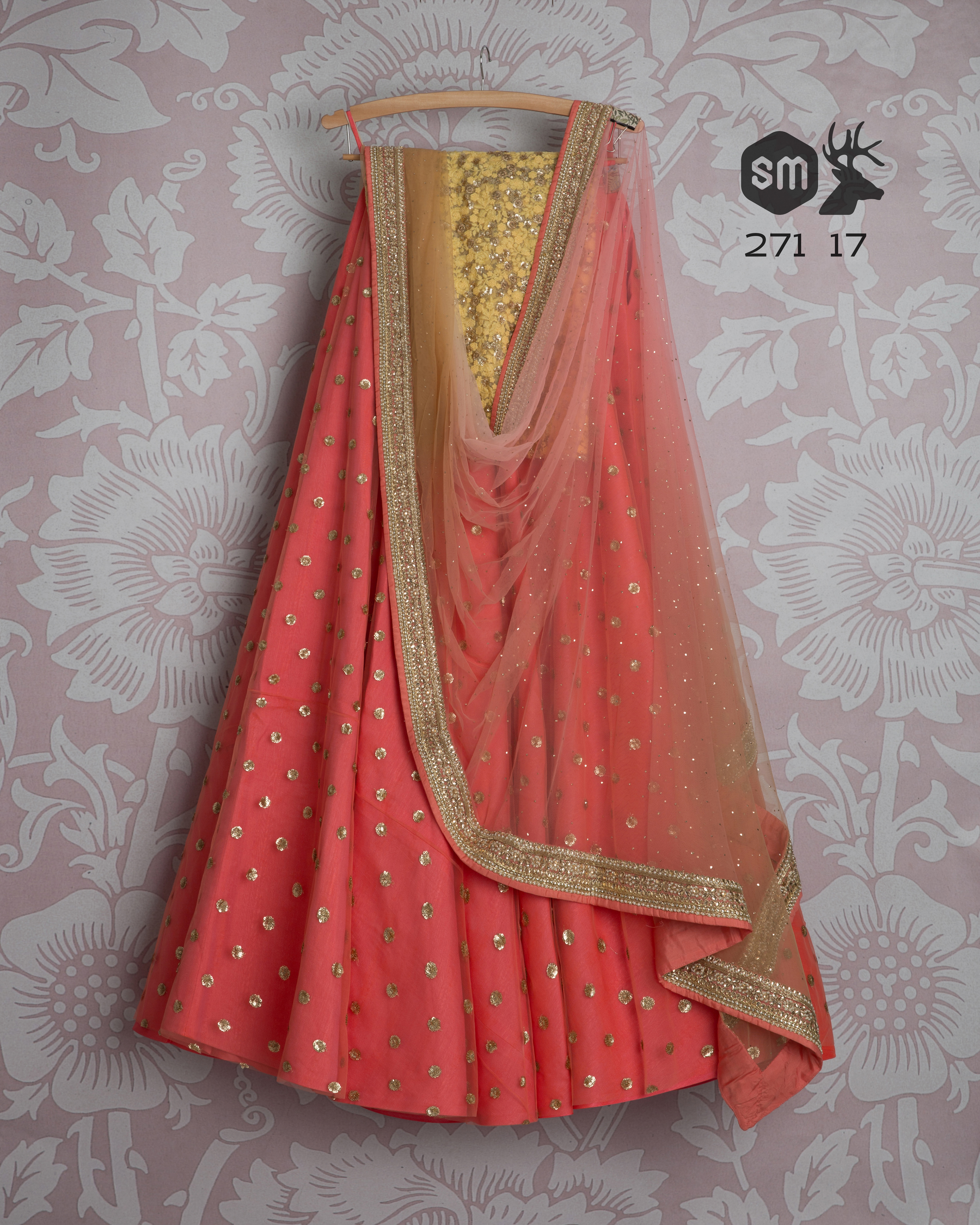 SMF LEH 271 17 I Pink frost sequin lehenga with pink shaded dupatta and yellow gold threadwork blouse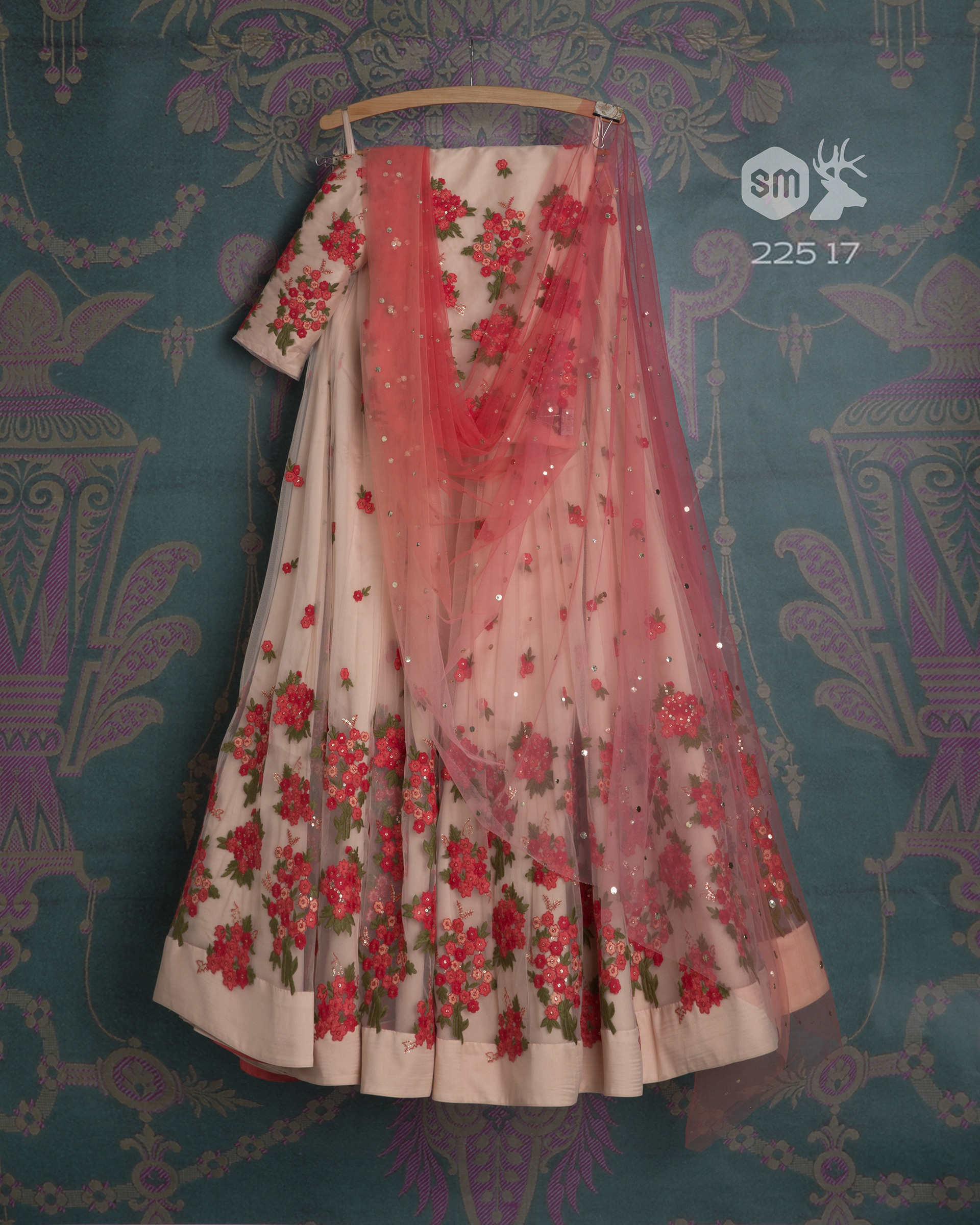 SMF LEH 225 17 I Peachy with floral threadwork lehenga with coral shaded badla dupatta and matching threadwork blouse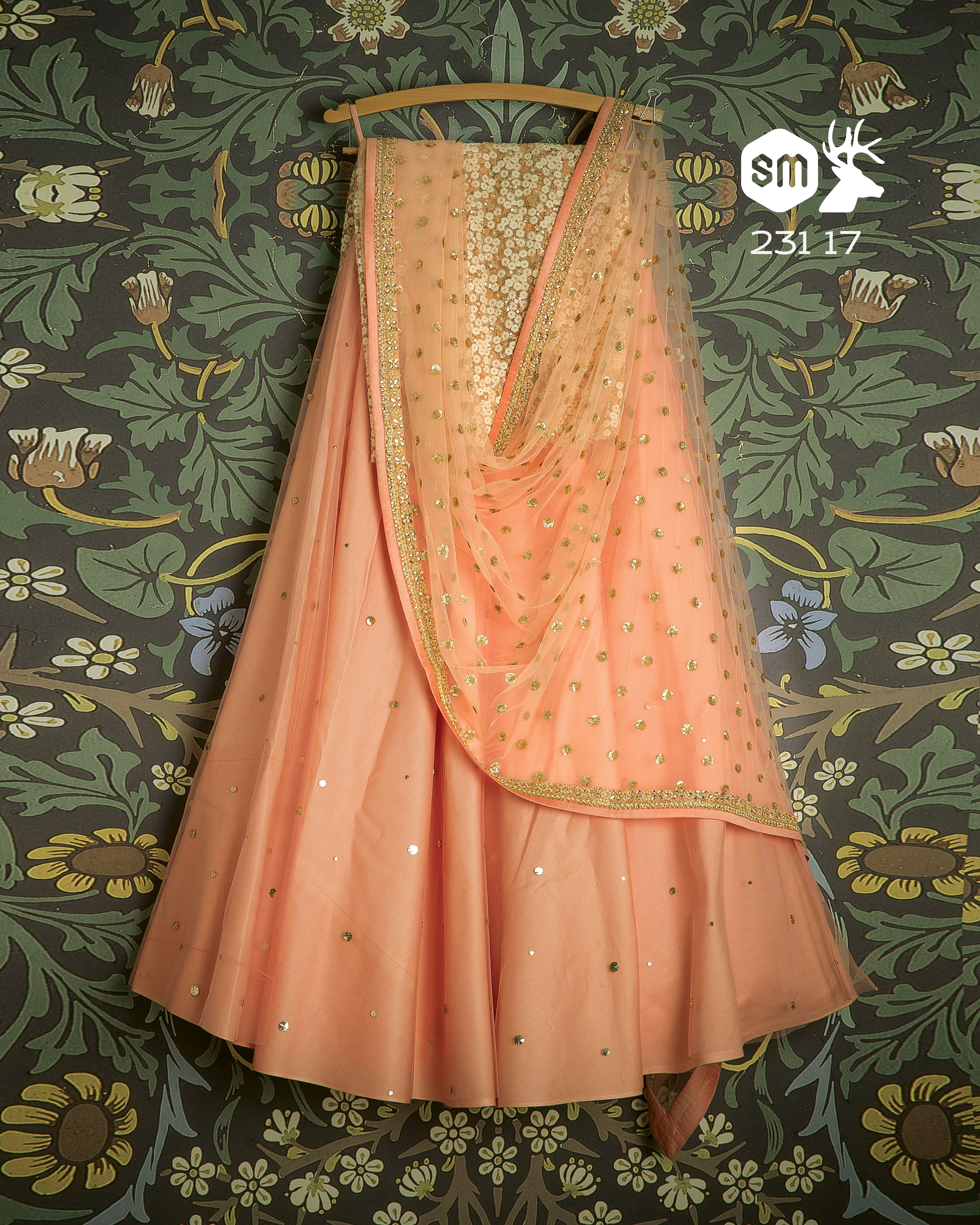 SMF LEH 231 17 I Flamingo badla lehenga with matching sequin dupatta and floral threadwork blouse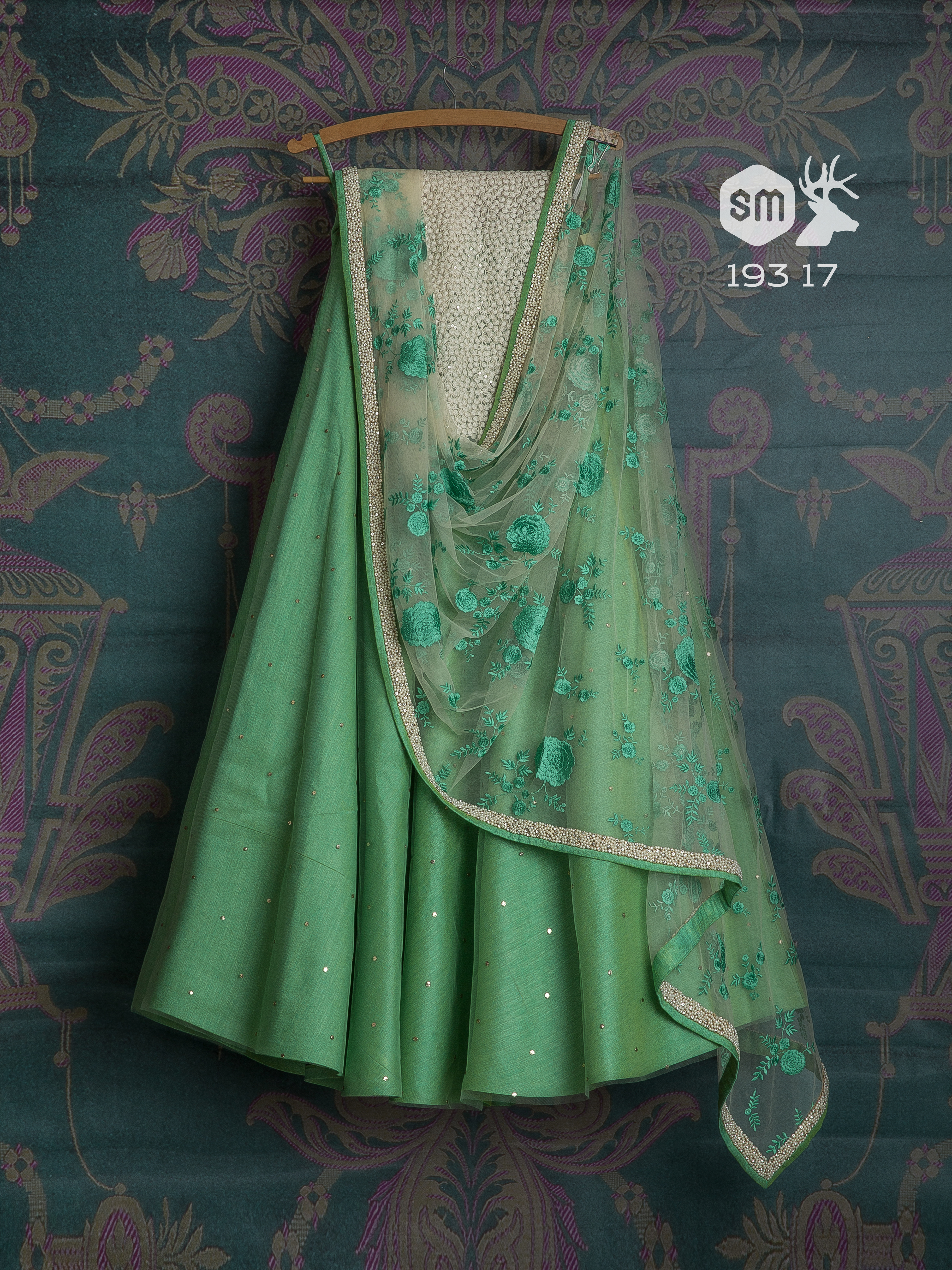 SMF LEH 193 17 | Sea green badla lehenga with floral dupatta and white threadwork sequin blouse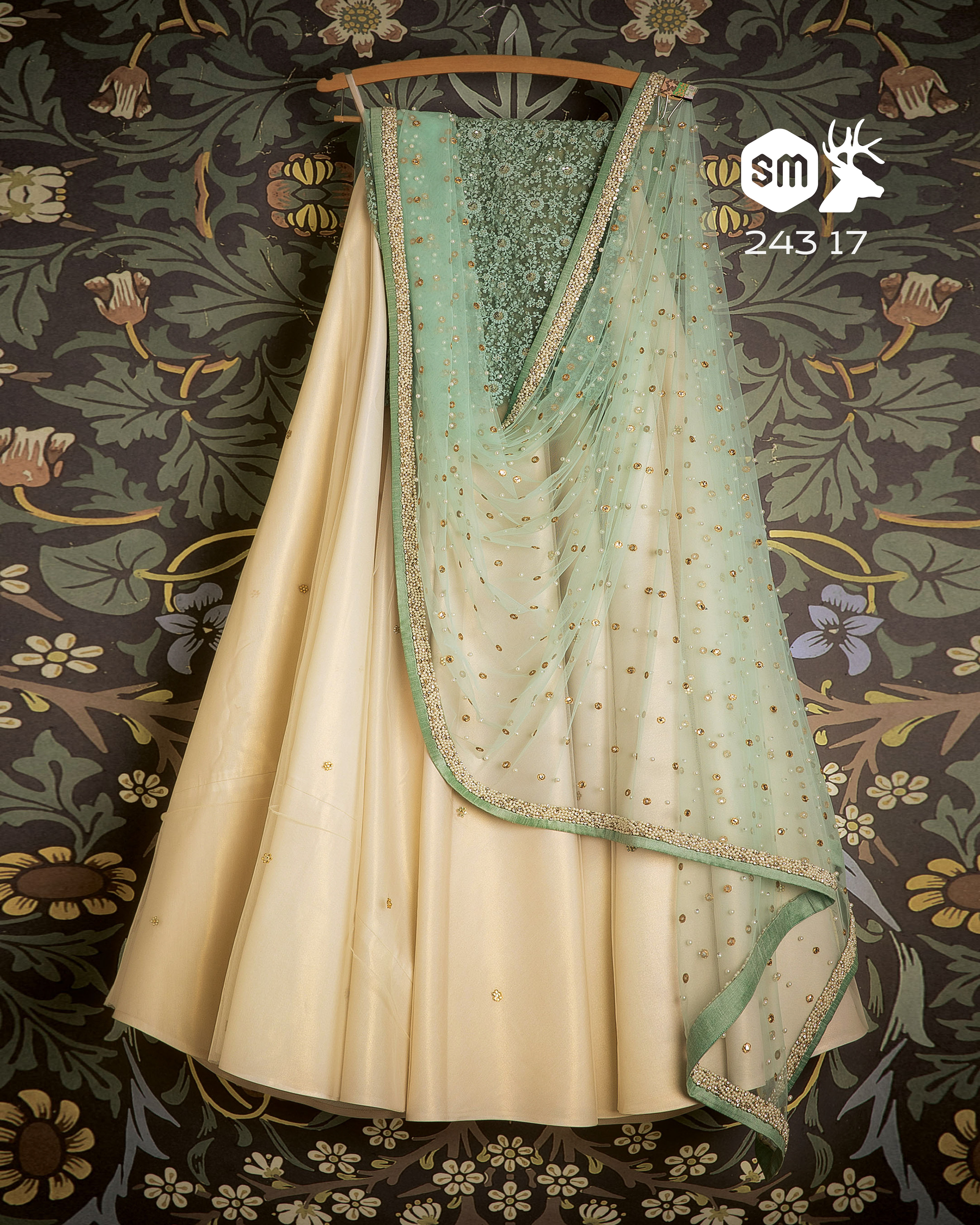 SMF LEH 243 17 I Pearl badla lehenga with seafoam moti badla dupatta and threadwork blouse

SMF LEH 175 17 | Warm grey lehenga and dupatta with threadwork blouse

25% Flat discount on selected lehengas.
Price on request.


Alteration and fitting:
Price is inclusive of alteration of Lehenga. Blouse Stitching not available, 1.25 meters of Blouse material provided.

The Lehengas are made in size 38" (waist) and 45" (length). Will be tailored to fit. Flair 4/5 meters
We don't customise.

Most lehengas are single piece, the sold ones are no more available.
Please visit the store for a closer view. FaceTime/Duo/WhatsApp Video call on +91 97698 84264, Skype on 'SwatiManish'

Delivery: We deliver worldwide. We need 2 weeks for alteration, 1 week for shipping. Shipping cost is in addition to price of lehenga, and will vary by package weight and address.

Return policy: We do not do returns or exchanges after the order has been placed.


Payment: Alteration and stitching starts after full payment is received. Payment within India via Cash, Cheque, Credit card, PayZapp or Bank Transfer. International Payment via Bank Transfer or Paypal (10% processing fees for Paypal)


Prices are fixed.